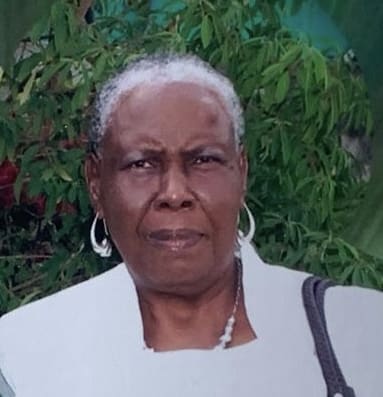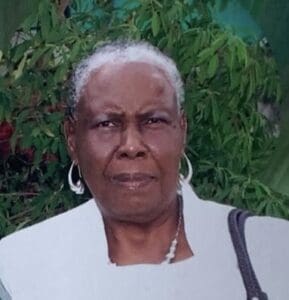 The family of Dorcast Henrietta Alexandrena Clarke, affectionately known as "Muffet," announces her passing.  She transitioned peacefully from this life at the age of 81 on Thursday, April 28, at the Roy Lester Schneider Regional Hospital.
Dorcast was born on Nov. 23, 1940, on Dominica and grew up on Antigua. She migrated in the late 1960s to St. Thomas, V.I., where she resided until her death.
Dorcast was preceded in death by her mother, Maisie Elizabeth Daniel; father, Jonas Alexander David; husband, Robert Edward Clarke; and brothers: Ernest Small, Desmond George, Ronan and Jerome "Allison" David.
Dorcast leaves to mourn: her son, Ian Clarke; daughters: Kim Clarke-Browne and Diane Clarke; stepsons: Orville and Charles Clarke; stepdaughters: Vanessa and Denice Clarke; son-in-law, Kirk "Bigs" Browne; and grandchildren: Sheena Richards, Na'im Hurst, Kianna Patrick, Ki-Jani Browne and Kyle Simmonds.
She is also survived by great-granddaughters: Yanae Richards and Zhuri Hurst; sister, Ursula David Llewellyn; nephews: Oliver David, Gene Small, David, Ron and André Llewellyn; nieces: Felicia Simon and Christine Llewellyn O'hemeng; sisters-in-law: Ruth, Joyce and Goldine Clarke; and brothers-in-law: Walter and Carol "Johnny" Clarke.
Other survivors include close friends and family: Betty Hurst, Caren Fahie, Cheryl Amey, Daphne Christian, Debbie Hurst Matthias, Dr. Rita J. Howard, Edna Brooks, Faith Dane George-Boone, Maya Descartes, Millicent Smith, Nola Charles, Patricia Ann Clarke, and Sybil "Ethlyn" George, the Daniel family of Old Parham Road, Antigua, and the David and Simon families of Johnson's Point, Antigua; and the Wesley Methodist Church family, especially the members of Class No. 23.
The first viewing will be held from 4-6 p.m., Thursday, May 19, at Blyden Memorial Chapel, Estate Altona, St. Thomas, V.I. The second viewing will be held on Friday, May 20, at Wesley Methodist Church in Anna's Retreat, St. Thomas, V.I., with the service to follow at 10 a.m.  Burial will be at Western Cemetery No. 1, Estate Altona.
All COVID protocols will be observed.
Tributes may be submitted via email to kjc_01@yahoo.com by Thursday May 12.
Funeral arrangements are entrusted to Turnbull's Funeral Home and Crematory Services.