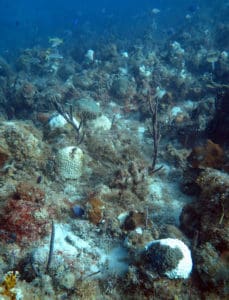 Commissioner Jean-Pierre L. Oriol of The Department of Planning and Natural Resources is excited to announce that 'Science Saturday,' a Coastal Zone Management outreach program that focuses on hands-on activities and storytelling, can now be viewed live on DPNR's Facebook page.  Science Saturday takes place at 10 a.m., on the second Saturday of every month.
When the program started in early 2017, it took place in The American Yacht Harbor on St. Thomas. However, when the territory was faced with COVID-19, it turned virtual and went live on Facebook.  Adjusting to the new normal, the program has developed into a hybrid model, with interviews and activities taking place out in the field but being streamed to Facebook Live.
"We are looking forward to inviting small groups of students to participate each month, which will be streamed lived so that community members or those abroad can participate virtually," said the commissioner.
Topics are being chosen for the entire year and include: science behind coral disease research; birds of St. Croix, and the life of tide pools.
"The program will be expanding throughout the territory with this new model and invite more participants from St. Croix and St. John," said Kitty Edwards, CZM education and outreach coordinator.
Anyone who has a topic of research and would like to host a month of Science Saturday, can contact Kitty Edwards at kristina.edwards@dpnr.vi.gov to get on the schedule.
Tune in at 10 a.m. to Science Saturday on Feb. 13 to learn about the science behind coral research, 3D modeling and how scientists at the University of the Virgin Islands collect data on the health of our coral reefs.