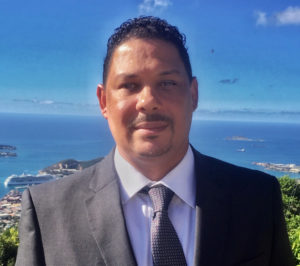 Commissioner Jean-Pierre L. Oriol of the Department of Planning and Natural Resources has announced that monies are available for infrastructure improvements to public water systems through a Drinking Water State Revolving Fund grant.
Many public water systems are in need of infrastructure improvements to protect public health and maintain compliance with the Safe Drinking Water Act. The Water Act Amendments of 1996 authorized a Drinking Water State Revolving Fund to help publicly and privately owned community public water systems and nonprofit, noncommunity public water systems finance the costs of capital improvements.
These capital improvements must be able to achieve and maintain compliance with the Water Act requirements and further the public health protection objectives of the act.
"Through this annual grant, over $5 million are made available to eligible public water systems in the territory through DPNR," said Commissioner Oriol.
Only community, noncommunity and nonprofit public water systems listed on the territory's Inventory of Public Water Systems are eligible to receive funding through the program. Each year, DPNR develops an "intended use plan" for the grants and solicits comments from the community.
DPNR encourages eligible public water systems to take advantage of this opportunity and apply for funding during the first quarter of each calendar year (January to March).
For more information on the Drinking Water State Revolving Fund grant, contact Harold Mark, program manager at 340-773-1082 or email at Harold.mark@dpnr.vi.gov.