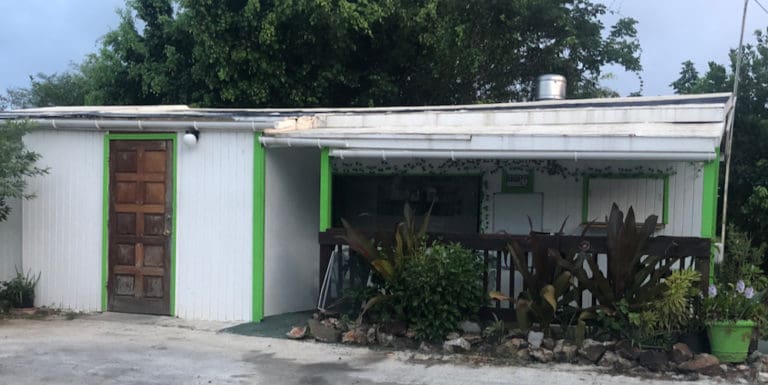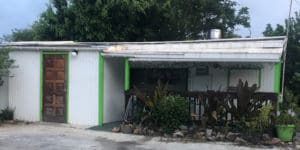 Officials at the Department of Planning and Natural Resources are inviting the public to share their thoughts about a zoning request that, if approved, will allow for the operation of a restaurant selling Virgin Island menu favorites along Route 104 on St. John.
DPNR held a virtual hearing Friday to consider the application submitted by Gwenda Dagou.
Dagou is a retired school cook who started a home-based catering business after completing her duties for the St. John public school system. Locals and visitors attending the St. John Festival Food Fair queue up to place their orders at the Dagou family food stand, Gwen's Place.
The rezoning application seeks approval for the operation of a roadside restaurant outside Dagou's residence at Parcel 3-4 Beverhoudtsberg. The proposed name is Gwen's Native Cuisine. It also seeks approval for the addition of rental apartments to the home. If the request is granted, Planning and Natural Resources would change the zoning from R-1 (residential, low-density) to B-2 (business/secondary-neighborhood).
Details included in the plan that was presented at the hearing include a designated parking area for restaurant patrons and landscaping. Presenters of the plan said two employees are expected to help run the operation, along with Dagou and family members.
A few days after the meeting Dagou spoke to a reporter and said she stopped operating the roadside stand to invest in structural improvements and to pursue the rezoning.
Close to a dozen residents expressed support for the plan during the online zoning hearing held Friday morning. Several community members spoke about the value of supporting business ventures started by Virgin Islanders and long-term V.I. residents.
"Miss Gwen has always been there to provide food, and she takes her work very seriously. She's very passionate about her cooking," said Hasani Liburd, a firefighter who attended Guy Benjamin Elementary School, where Dagou once worked.
"I'm here to express my support for the zoning change for this business to allow Miss Dagou to continue to feed this community on an island that has very few local restaurants," said resident Ian Samuel.
Supporter Dior Parsons pointed out several vacation villas operate in the area already, giving the residential area a business presence.
Territorial Planner Leia Laplace said the final decision on the application would depend on an evaluation and a review of public comments. Possible outcomes include approval, denial and approval with modifications.
Those who wish to add public comments to the rezoning request for the business have until Aug. 16 to send comments in writing to the Department of Planning and Natural Resources, Laplace said.