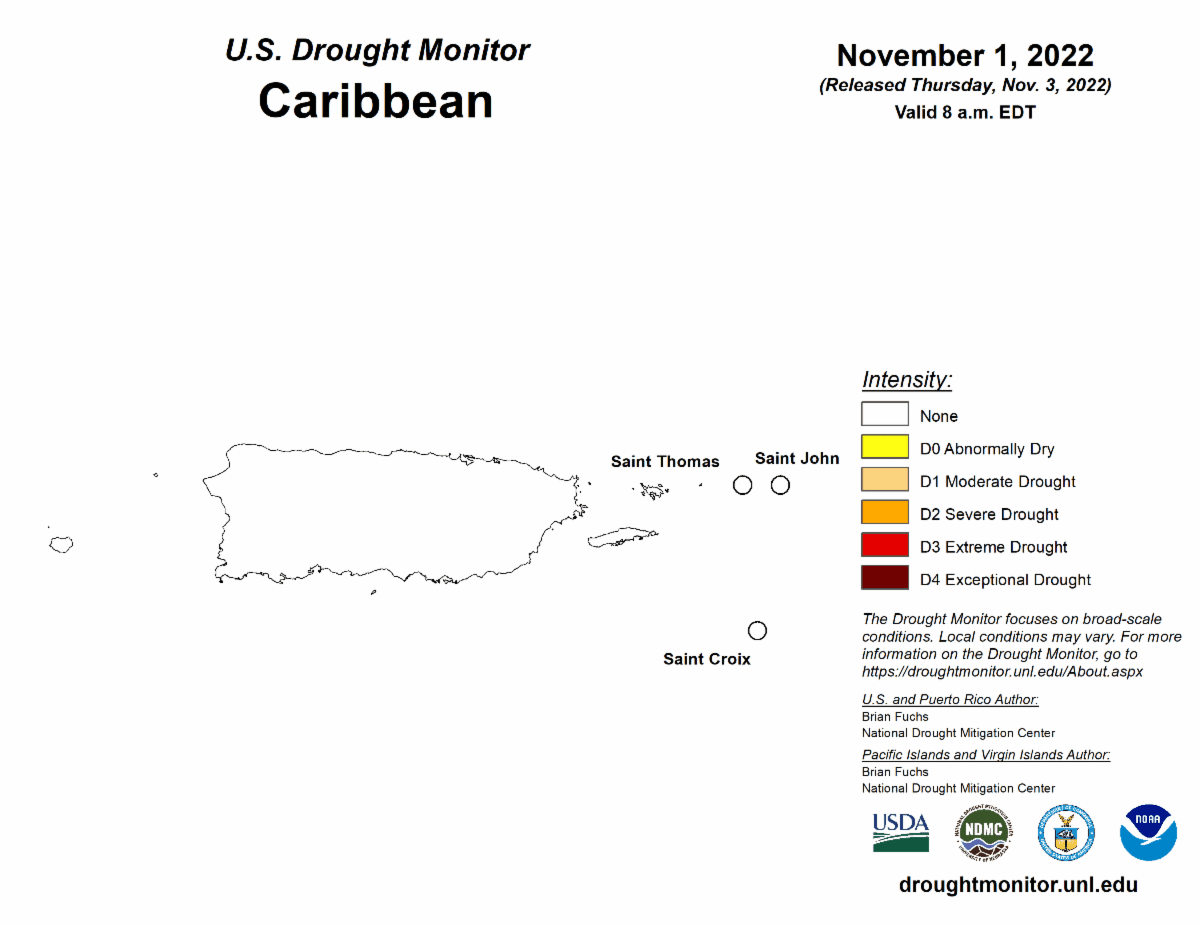 According to a Nov. 3 update from the National Integrated Drought Information System website — a branch of the National Oceanic and Atmospheric Administration — drought conditions across Puerto Rico and the U.S. Virgin Islands have ended. Recent heavy rains over Puerto Rico and the USVI have helped to alleviate dry conditions that have affected both territories, and the rainfall totals have been above average.
Between Aug. 18 and Oct. 30, Puerto Rico and the USVI received above-average rainfall for the reporting timeframe. "The surplus precipitation ranges from about 23% in the north coast to 96% in the southern slopes," the NOAA update describes Puerto Rico.

And in the USVI, the water totals were also exceedingly high. "All reporting stations in the USVI noted between 14" and 17" of rainfall in September and October. This is about 140% to 170% of normal [precipitation amounts]," the NOAA update explains.
While the termination of drought status is welcome news to many, it has also created new challenges, particularly in each territory's agricultural sector. Farmers in Puerto Rico and the USVI have endured consequences from flooding, extremely wet soils, impassible roadways, and downed trees. Other impacts include wind damage to fruit trees, and on St. Thomas, "Poultry producers also stated increased rain is slightly impacting egg production," the NOAA update noted.

Still, vegetation, fruit trees, and orchards are thriving across the islands due to the substantial amounts of precipitation. Some farmers are continuing to save and conserve water and prepare for the possibility of future water shortages.
The dry season is expected to start in Puerto Rico and the USVI within the next three months.