Denise George was presented with an award Thursday evening for her work as former V.I. Attorney General to prevent and respond to sexual violence by the V.I. Domestic Violence and Sexual Assault Council.
George was one of 24 people selected nationwide by the National Sexual Violence Response Center to receive the Visionary Voice plaque and certificate of recognition. She was nominated by DVSAC unanimously, according to Jacqueline Heyliger, DVSAC executive director.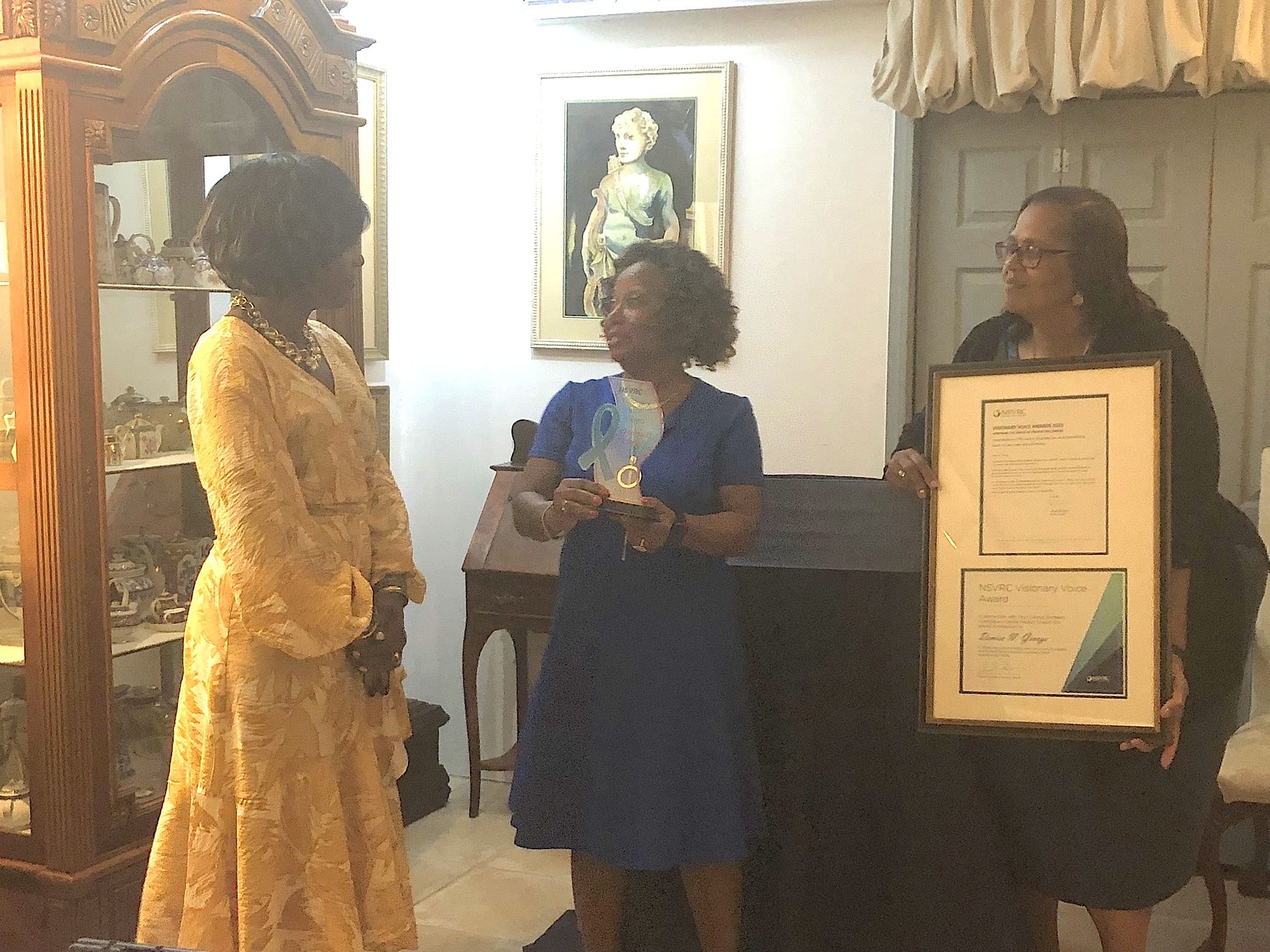 During the awards ceremony at the new 7 Flags Museum, George was praised for her work in conjunction with the Women's Coalition of St. Croix, the Department of Human Services, the Family Resource Center on St.Thomas and St. John, and the U. S. Justice Department.
Clema Lewis, executive director of the Women's Coalition and co-chair of VI. Sexual Assault Council said George demonstrated sensitivity dealing with victims and always fought for their rights. She pointed out that George started the Victims Unit with a cadre of attorneys and the Child Abuse Task Force.
Delia Smith, U.S. Attorney, said George was "a mentor and a leader." They were known as the Dynamic Duo, she said, when they successfully prosecuted in 1998 the first female for homicide in the territory.
George was nominated by Gov. Albert Bryan to the position of Attorney General in March 2019. At that time, she had been with the V.I. Department of Justice for 18 years, serving as director of White Collar Crime and Public Corruption Division.
In November of 2022, a civil suit filed by George in 2019 resulted in a $105 million settlement for the V.I. Government against the estate of financier and accused pedophile Jeffery Epstein.
At the end of 2022, Bryan relieved George of her duties abruptly, without a public explanation. Earlier in December, she had filed a suit against JPMorgan Chase, alleging the bank facilitated Epstein's sex-tracking scheme in the Virgin Islands.
"I am just so touched. It's mainly because this award is from an organization and its members who have been involved in sexual violence in different capacities -DVSAC, the Women's Coalition. Those are the people that inspire me," she said about the award. "This is the fight – domestic violence because it affects all of us, so we can all find some way to take action to be part of the solution, to make a difference."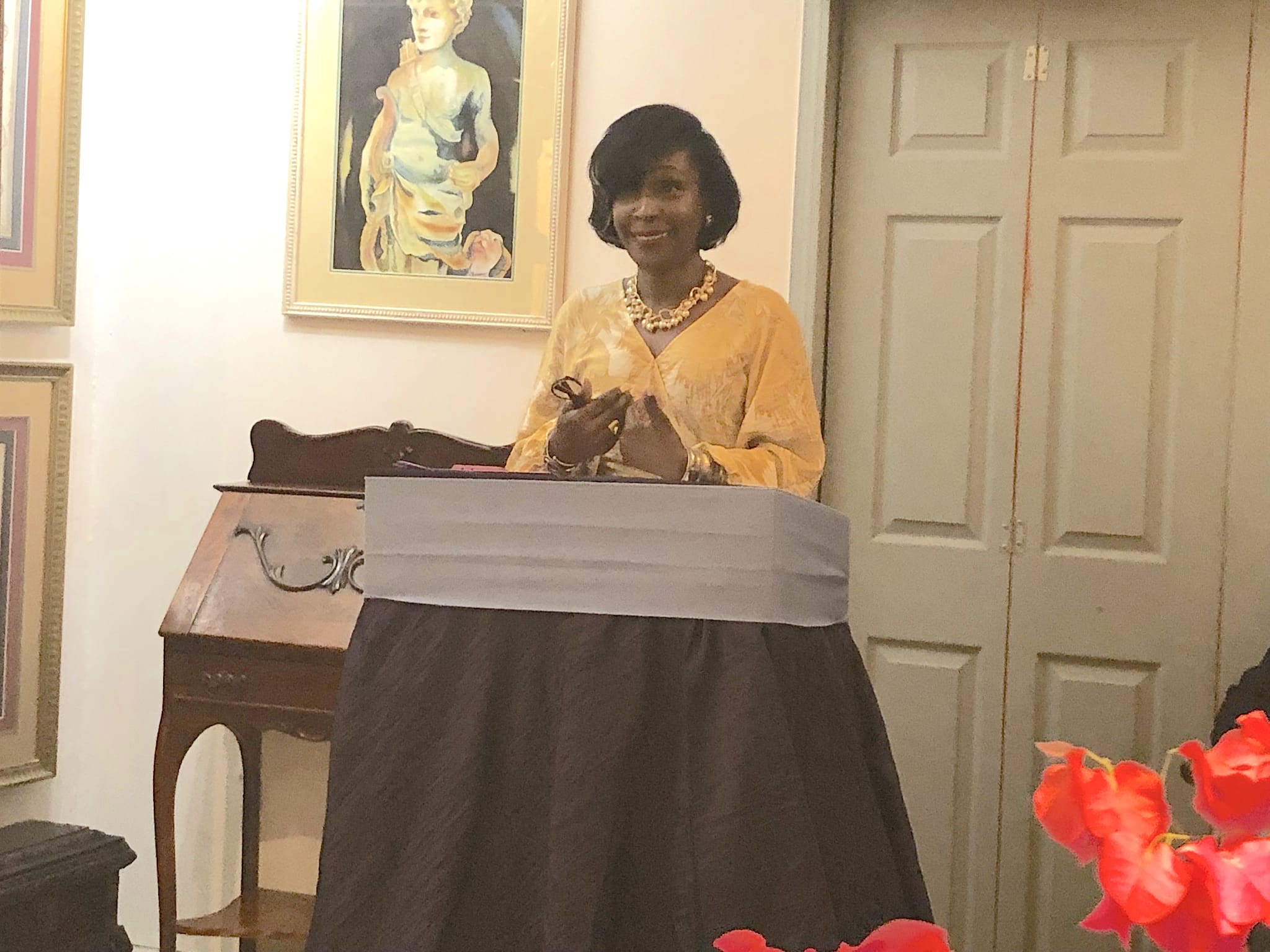 She plans to continue this work in some capacity, she said, even though she is no longer in government.
Regarding pursuit of Epstein, George said once there was evidence, it "wasn't a quantum leap" and a "no brainer" to prosecute. She said she prosecuted the case fairly and without fear, without regard to who the person was.
"It can be the wealthy and powerful, that doesn't matter – that's where all kinds of corruption sets in. It will trickle down," she said.
Reaching the settlement was important to her because of the criminal penalties. In addition to the $10 million, a minimum of the 50 percent of the sale of Little St. James will be set aside for programs, counseling and care of victims and will not fall into the General Fund.
George then encouraged the audience to become advocates, to follow the status of the case and track the dispersal of the funds so that "things get done."