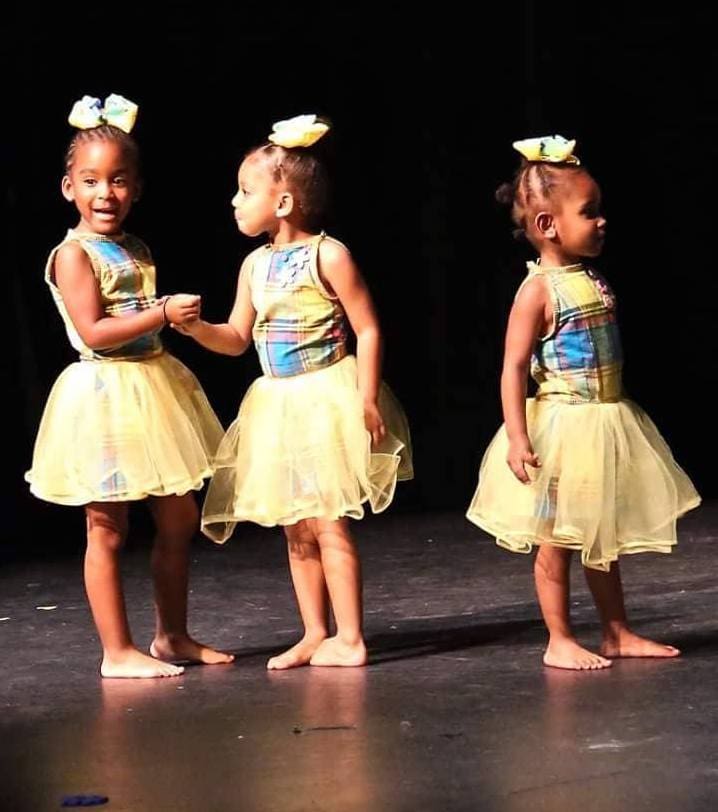 St. John's own Dynamic Dancers have had an exciting summer. Led by Pat Richards, the Dynamic Dancers are a local dance group with girls ages 3 to 16 who perform a fusion of calypso, hip hop, and gymnastics.
What began as a trio five years ago has expanded into a group of 38 members strong. Members choreograph the dances themselves, and in the past the group has performed at multiple events throughout St. Thomas Carnival and St. John Festival, as well as in recitals and performances on the mainland. They recently performed in a New Hampshire dance recital titled The Good Old Days.
Their performance in the recital as well as at an elementary school was done in collaboration with Lakes Region Dance Studio. The invitation came after Dynamic Dancer De-neicia Baxter became pen pals with one of the Lakes Region Dancers.
During the week they spent on the trip, the group got to experience scenic train rides, a theme park, new dance styles like belly dancing, they celebrated a birthday, and they also got to practice their tumbling techniques with professionals.
Like many youth groups in the territory, the Dynamic Dancers did face some ill effects of Hurricanes Irma and Maria. Thankfully, the group has flourished since their passing, "We did lose our practice space in the Housing Parks and Recreation building, but we have been able to use the School of the Arts instead. We actually got more dancers after the hurricanes" Richards explained.
The Dynamic Dancers hope to serve a need in the community: positive recreational activities for children of lower-income families. Richards explained that, "I want to concentrate on those who cannot afford to take dance classes. I want them to connect with other kids all over St. John, and I want them to be able to see the world."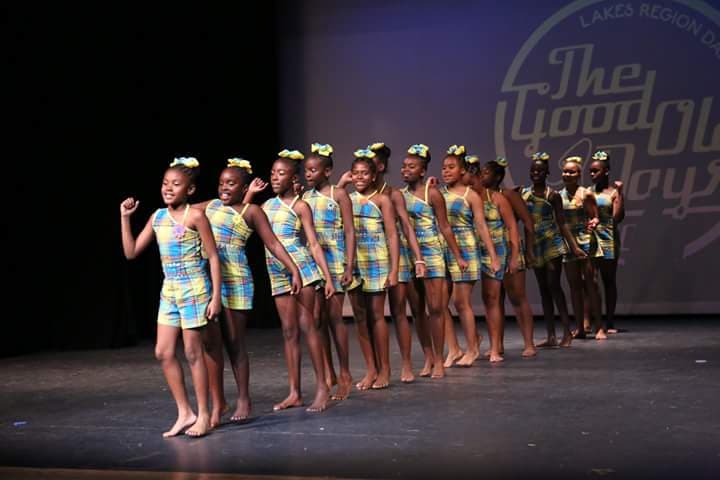 Travelling is an exciting, but not new development for the group. In May of 2017 the group was invited to Rochester, NY to participate in a dance recital with the program Dancing with Denise, run by Denise Baller. Baller assisted the Dynamic Dancers with a dance recital they held that same year, and from there extended an invitation for them to perform at her studio in New York.
Funds needed to purchase costumes and take trips are donated by the community, and also fundraised through cake sales and water sales. Fundraisers are organized by the girls, alongside the routines they perform.
"I feel that since they are the ones doing the dance, they should be the ones to decide what they do. If I like how it looks we'll put it into a routine. They are fully capable of doing it, so I see no reason to hire another person to come in and do it. They are the future, when given the chance, who knows where they will go," said Richards.
Founding members 12-year-old Nitta George, and 12-year-old De-neicia Baxter expressed admiration for being part of the group. The pair are in 7th grade and 6th grade respectively at the Gifft Hill School, and are part of the driving force behind many of the routines the group performs. Dances are also choreographed by Jada JnPhillip, and Negesti Denis.
When asked about what she enjoys about being a Dynamic Dancer, Baxter said, "I love everything about being in the group. The only hard part is smiling in practice. I don't like to smile in practice, but I always remember to do it on stage."
When asked about performing, George said, "I love everything about it. I like to dance and being on stage. Dancing is awesome".
The future of the Dynamic Dancers is as bright as smiles on their faces while they perform. Richards has expressed hopes to open a full dance studio, and also incorporate boys into the group.
Richards is very much a maternal figure for the girls in her group, and she takes time to guide them through any difficulties they face outside of practicing and performing. She gives them this sage advice to live by, "It's not about what you're called. It's what you answer to."
Donations for the Dynamic Dancers can be sent to P.O. Box 999 St, John, VI 00831. They can be booked to perform through Pat Richards at 340-626-4804 or 340-513-9937.
Shared content for St. John Tradewinds and Virgin Islands Source.