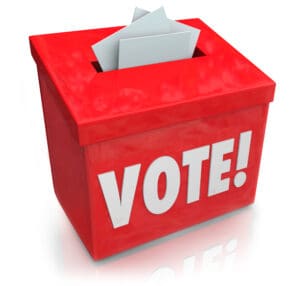 Early voting for the 2022 Primary Election starts on Monday, July 18 and will continue through Aug. 1, the Elections System of the Virgin Islands announced.
Voters may cast their ballots on St. Croix at the Elections office at the Sunny Isles Shopping Center, and at the St. Joseph Church hospitality lounge; on St. Thomas at the Charlotte Amalie High School gymnasium, and the former Scotia Bank location at Tutu Park Mall; and on St. John at the Julius E. Sprauve School.
Hours are 9 a.m. to 6 p.m. daily on St. Thomas and St. Croix, and 9 a.m. to 4 p.m. on St. John, according to the Elections System.
The Primary Election will be held on Saturday, Aug. 6.
To view a 2022 Primary Election sample ballot, visit the Elections System offices, or online at www.vivote.gov. The Elections office is located at the Sunny Isles Annex, Unit 4 on St. Croix; at Lockhart Gardens, upstairs from Banco Popular, on St. Thomas; and at the Marketplace, Suite II on St. John.
For more information contact the Elections offices at 340-773-1021 on St. Croix or 340-774-3107 on St. Thomas.