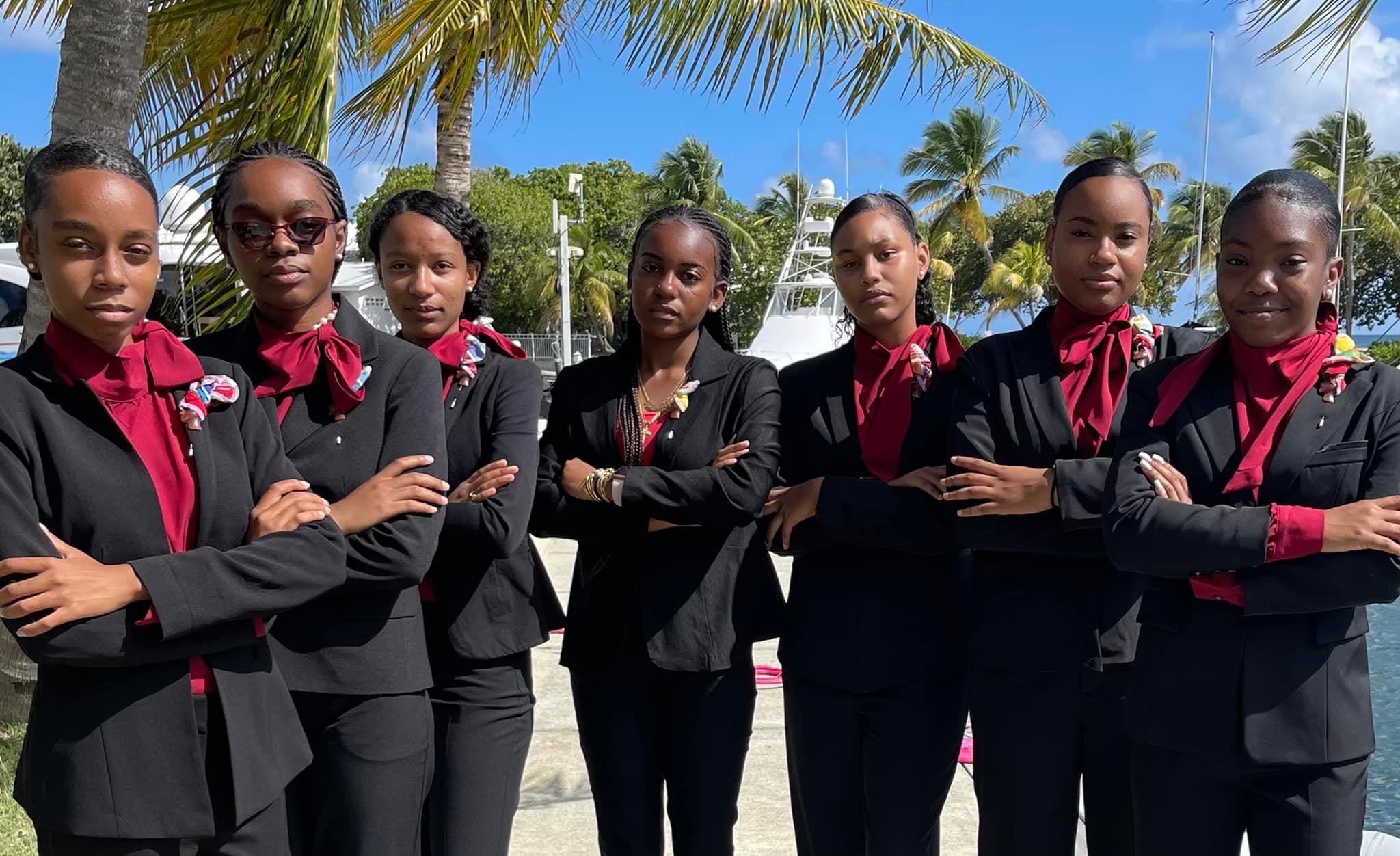 The 28th Annual Moot Court Competition was in session for territory schools within both the St. Croix District and St. Thomas-St. John District for the championship round on Thursday, April 7 at 10 a.m., and St. Croix Educational Complex came out on top.
The event is hosted each year by the Moot Court Planning Committee of the V.I. Bar Association in two rounds of competition broadcast live from the V.I. Judiciary's live-streaming platform.
Both public and private school students argued from a hypothetical fact pattern. The issues addressed free speech under the First Amendment to the U.S. Constitution and whether a minor should have the right to disaffirm contracts within a reasonable time of reaching majority.
Due to a busy weekend, the official results were delayed until Tuesday. In the end, the winning team was out of the St. Croix Educational Complex High School. Their appellees were Nancy Parrilla, Alani Arnold, and Isabella Cruz.
Second place went to the Antilles School team from St. Thomas whose appellees were Kashish Chainani, Aisha Khemani, and Kayla Bellew. Third place went to the St. Croix Central High School and their appellees Bry'Nice Berley, Lea Cornelius, and Angelina Springer. Fourth place went to the Antilles School with appellees Ronit Totwani and Ritesh Alwani.
The scholarships for the final winners are to be divided among each member of the team and were provided as follows: champions $1,500, second-place winners $1,050, third place $900, and fourth place $675.
Individually, the placements were as follows: Best Oralist: Nancy Parilla, first runner-up was Aisha Khemani, second place was Ronit Totwani, third place was Bry-Nice Berley, fourth place went to Alani Arnold, and fifth to Una Alexander. The Best Oralist received a $1,250 scholarship and each of the runners up received $925 for first, $750 for second, $250 for third, and $100 each for fourth and fifth.
According to Lizette Llanos, English Department chair and AP English teacher at the St. Croix Central High School, the team was composed of juniors in her AP Language and Composition class. She said this was their first time in the Moot Court competition.
"Our talented team did a phenomenal job representing St. Croix Central High School; the dedicated guidance and training received from Attorney Vidale and Assistant Attorney General Molyneaux-Molloy prepared them well," said Llanos.
Carmindy Nicole Mary Pickering, an appellant from the St. Croix Central High School team said, "The experience was definitely worth all the studying and practicing."
If interested in donating to the Moot Court Competition, which annually pays $7,500 in scholarships to students in the U.S. Virgin Islands, you can donate here.