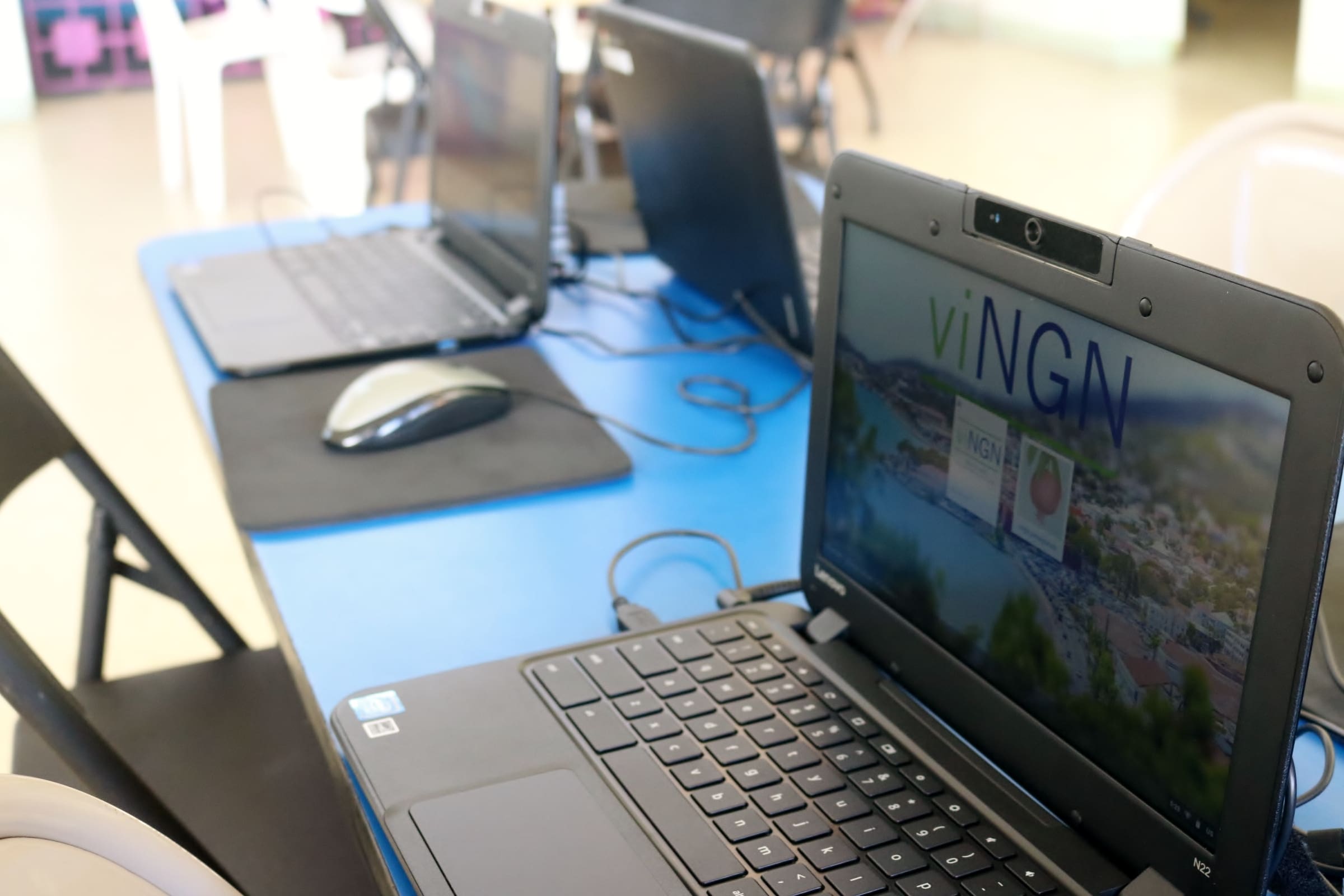 A recent burglary at the Juanita Gardine K-8 school did not result in the loss of any of the 1,000 new Chromebooks delivered on Oct. 1 for students' use this school year.
According to Cynthia Graham, director of Public Relations and Communications for the V.I. Education Department, the burglars got away with items from several classrooms and two computer labs but did not take any Chromebooks or desktop computers. Chromebooks were not necessarily the thieves' target, she said, adding that the V.I Police Department is still investigating.
The Chromebooks were the first shipment of an order of 12,000 placed in July after the V.I. government received funds from the CARES Act to enable virtual schooling during the pandemic. There is no delivery schedule for the remaining 11,000 laptops, nor any assurance whether they will be delivered at the same time, Graham said.
"We're anticipating by the end of the year. Other schools [around the country] are ordering the same thing. We're sort of waiting like all the other schools," Graham said.
A Chromebook is a laptop computer that runs applications from and stores documents in the cloud rather than on a hard drive, which keeps the cost lower. It uses a Linux-based Chrome OS operating system rather than Windows.
There will be no mass distribution of the laptop-like devices, Graham said. The schools know which students still need Chromebooks and the individual schools will distribute them. As the computers arrive, Education will distribute them to the schools and students will be notified to pick up the computers from their school.
Until everyone is equipped, students without electronic learning devices and/or the internet are using books and telephones to learn and communicate with teachers. Graham said "hundreds of MiFi devices" – a brand name used to describe a wireless router that acts as mobile Wi-Fi hotspot – were issued to parents after DOE conducted a survey last summer to determine who needed them.