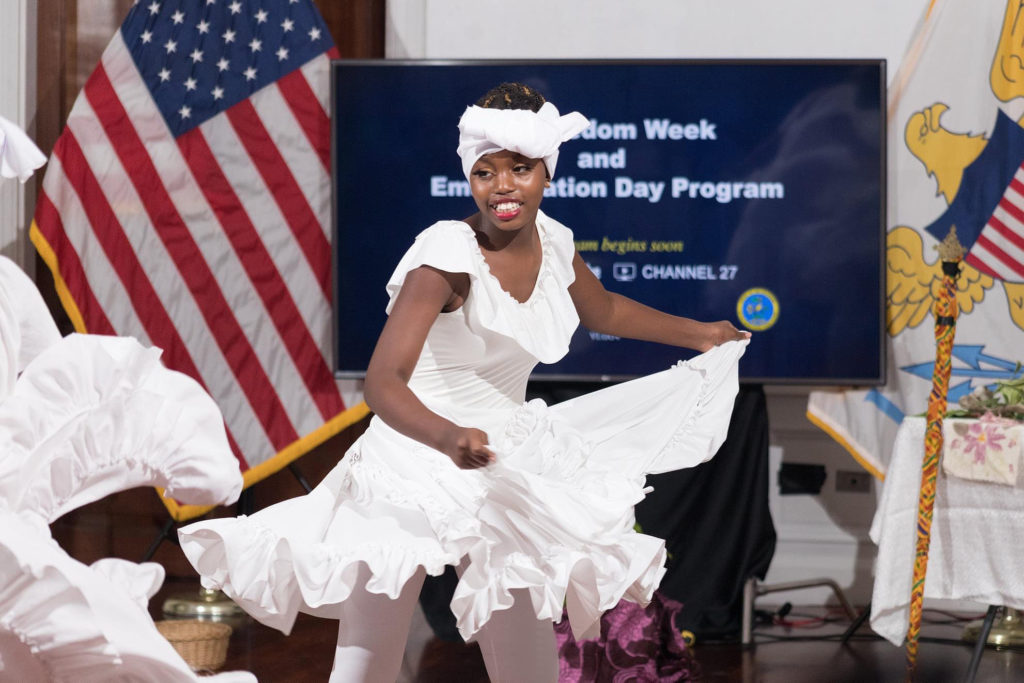 Marley Cassius, a Bamboula dancer and seventh-grade student at John H. Woodson Jr. High School on St. Croix, is the inaugural recipient of the V.I. Education Department's "Youth Cultural Bearer of the Month" award.
The initiative seeks to raise awareness of the numerous students within the territory's schools who are practitioners of Virgin Islands cultural and traditional art forms, both in and outside of school, according to a news release from the Education Department on Thursday announcing the award.   
Cassius has been dancing Bamboula since 2020 at the Music in Motion Dance Academy, where she studies a variety of dance styles; however, the academy places focus on African Diaspora and Caribbean dance styles, the release stated. She received training as a Music in Motion dancer from both Charlita Schuster, her dance director, and Dr. Chenzira Davis Kahina, a master drummer and cultural bearer of the Bamboula dance form, and a prominent voice in Caribbean history, according to the release.  
Cassius says she feels "connected to my ancestors" while dancing Bamboula — a derivative of many different African dance styles with drums that bear the same name. This concept exemplifies her identity and devotion to a greater community, the release stated.  
[adrotate group="6"]
"Students carry out Antillean customs in their homes that have been followed for hundreds of years and tell the story of these islands in their own distinctive way," said Division of Virgin Islands Cultural Education Director Stephanie Brown, who will oversee the monthly programming.
"From wood turning to jewelry making to storytelling, DVICE celebrates students who are taking the lead in preserving Virgin Islands traditions, ensuring that the texture of our identities is always openly displayed," said Brown. 
The next Youth Cultural Bearer of the Month will be featured on March 1.