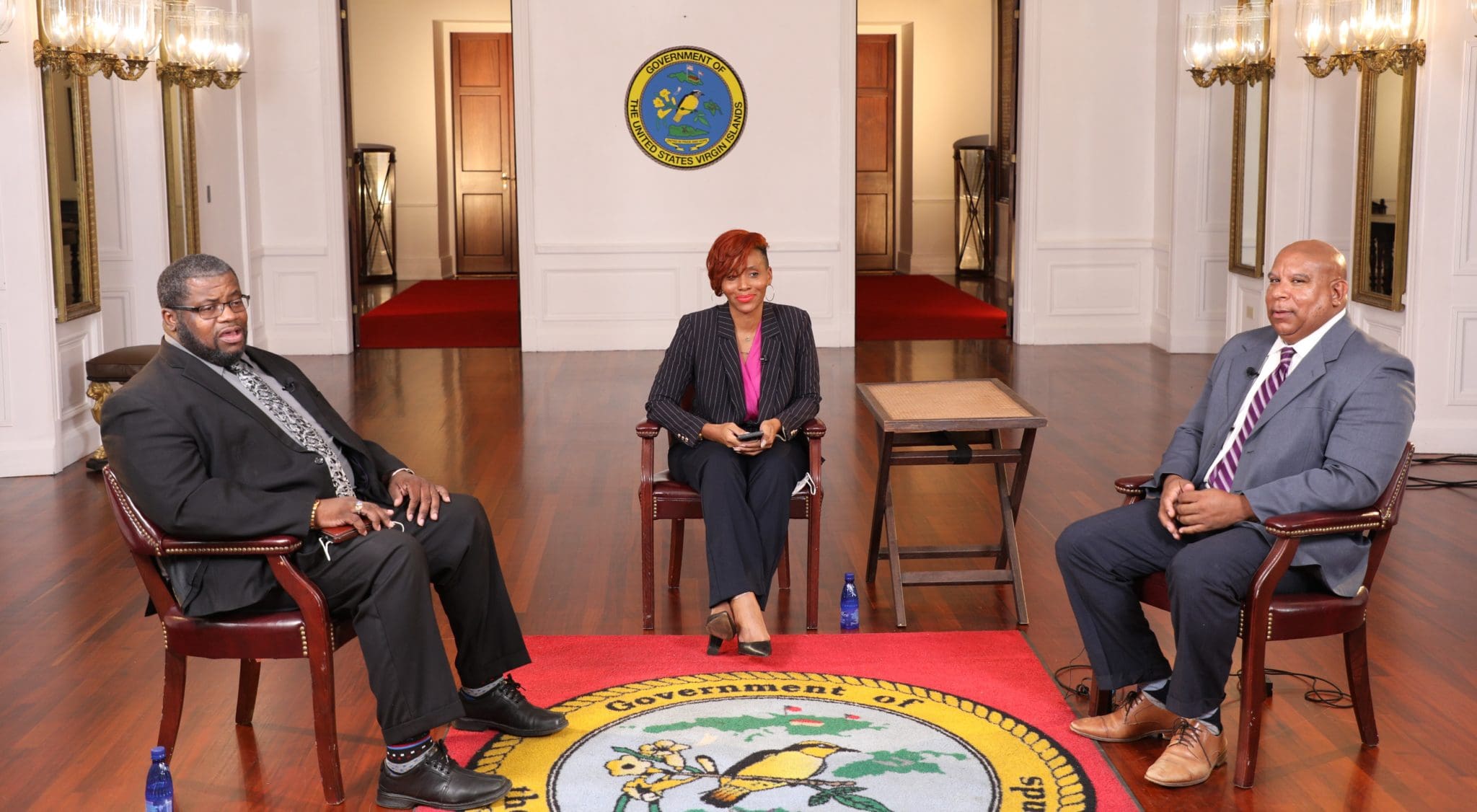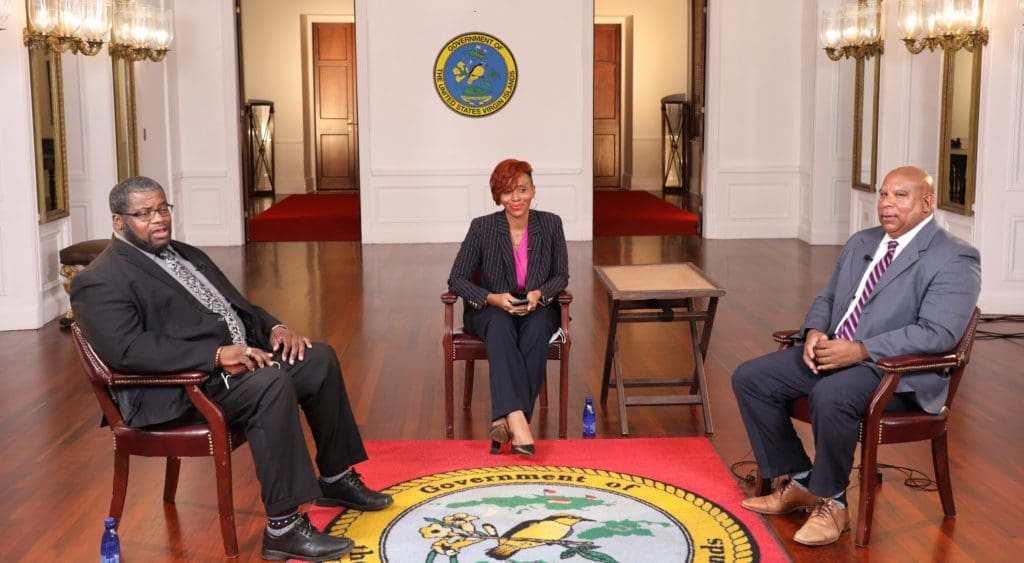 Parents are urged to have patience and summon the proverbial village as the virtual school year starts on Sept. 14 after multiple delays due to the COVID-19 pandemic.
"We ask folks to be patient. This is the first time we're doing this," said St. Croix District School Superintendent Carlos McGregor, appearing on the Press Box on Sept. 10 along with his St. Thomas-St. John counterpart, Dr. Stefan Jurgen. Cynthia Graham, public relations director for the Education Department, moderated the virtual town hall, which was livestreamed on Facebook from Government House on St. Croix.
The weekly broadcast also featured two parents – Mackisha Jagrup St. Prix on St. Croix and Aequovieur Pennyfeather on St. Thomas – asking questions via Zoom, while the panel also fielded questions from those watching online.
While the challenges have been myriad, especially as the changing numbers of the COVID-19 pandemic thwarted earlier plans for partial in-school learning, the Education officials said that come Sept. 14, whatever their grade level, students will be able to learn.
Some parents viewing the virtual town hall weren't so sure, with questions about how they will cope with having young children at home while they must work full-time jobs, and one in particular noting that he just landed a job, and now is afraid of losing it.
That's where the village comes in, said McGregor.
"That's a major concern," he said. "This is where the village needs to raise our kids," from grandparents to aunts and uncles to godparents and neighbors.
"We know the challenge is real," said Jurgen, who added that employers also need to be flexible in considering the needs of employees with children. "We're just making that appeal to all employers … there's no way around this. It's what we have to do in these times."
Both superintendents also noted that only high school students will be learning in real-time, attending live classes on their computers starting at 8 a.m. The lower grades will engage in various forms of self-paced learning – on electronic tablets or other type of computer for third through eighth grades, and booklets covering English, math, science and social studies for children in pre-kindergarten through second grade.
Teachers will be able to track the progress of students working on computers, and any challenges will trigger a phone call or email to the parent or caregiver.
"So there is something for every student come Monday," said McGregor, as well as flexibility for working parents with young children, who will not be tied to a set classroom schedule, but rather learning on their own time, which can be when it is most convenient for the family.
Eighty minutes also has been built in to the end of the school day for students to reach out to their teachers with any problems, or to get tutoring, said Jurgen.
The first two weeks are billed as a "soft opening," said Jurgen, as teachers, parents and students all learn to use their new technology, including Microsoft Teams and digital platforms such as iReady, Edmentum and Acellus, all housed in the department's online hub, Schoology.
"We're here to help," said McGregor. "Not everything is going to be perfect on the first day."
Some students are still awaiting laptops, for example. Twelve thousand are on order, funded through the federal CARES Act, and in the meantime the districts have distributed what they have to the highest grades first, where the need to connect online is greatest. Some students, they admitted, will be starting school on a smart phone until the computer shipments arrive.
Distribution of the laptops, MiFi devices to ensure internet connectivity in homes that do not have it, desks and chairs started on Sept. 9 and will continue through Sept. 11 on St. Thomas.
Students enrolled in hands-on classes such as the construction trades will focus on the theory aspects of their studies for the first semester, said McGregor, and as the pandemic response changes, will hopefully be able to return to in-person instruction by January.
The priority also will be getting the younger grades – pre-kindergarten through third grade – as well as special education students back to physical school as soon as the pandemic allows, said Jurgen. "We just don't know when that's going to happen."
With so much uncertainty, parents are advised to visit the Education Department website – www.vide.vi – for updated information. They also will receive teacher and principal emails, and the department is working to establish a hotline, funded through the CARES Act, said McGregor.
Graham urged parents who have questions or concerns to also email public.relations@vide.vi and to call 340-773-1095 on St. Croix, and 340-774-0100 on St. Thomas.
For information about devices such as MiFi, call the Curriculum Center on St. Croix at 340-778-1600 and on St. Thomas at 340-775-2250.