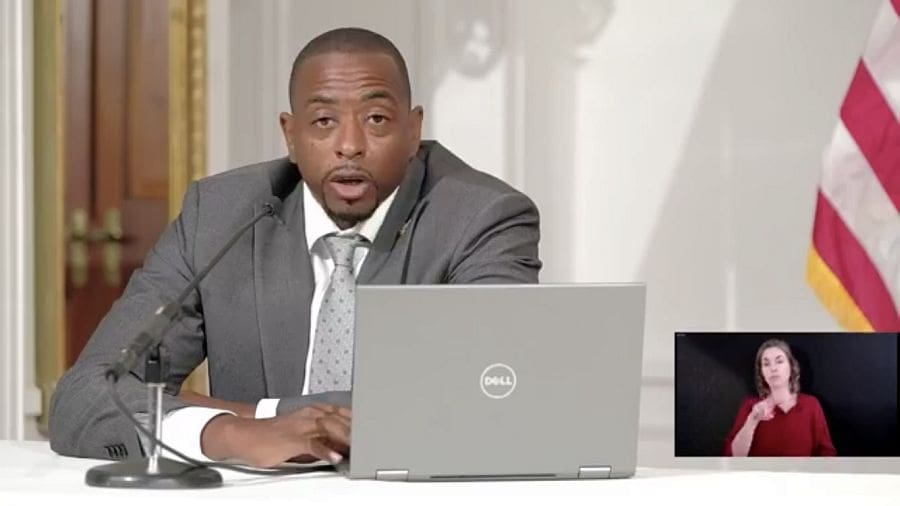 As the government looks to open up leisure activities, a collaboration between Sports, Parks and Recreation and the Education Department will give 82 local student-athletes the chance to participate in a "Combine in a Bubble" program aimed at getting them into college.
According to Sports, Parks and Recreation Commissioner Calvert White, the NCAA has suspended all in-person recruiting for Division 1 sports through January 2021 because of the ongoing COVID-19 pandemic. With the organization also encouraging colleges to stop all official and unofficial visits to recruits, White said "it is more important than ever" for student-athletes to maximize their digital presence and be proactive in starting recurring conversations with coaches.
The program is meant to help, giving selected students access to highlight reels, livestream and competitive opportunities within the safety of a Health Department approved bubble set up at the University of the Virgin Islands campuses on St. Thomas and St. Croix. Five sports – softball, boys basketball, girls basketball, baseball and volleyball – will be offered in one-week intervals on each campus. In order to participate, students have to agree to remain on campus for that entire week and follow established health protocols, along with the daily schedule.
That includes remote school during the weekday, homework from 3-4 p.m., then training in the evenings from 4:30-7 p.m., according to Education Commissioner Racquel Berry-Benjamin. Two sets of training sessions will be offered on the weekends, and during that time, students will have the chance to take part in drills and scrimmages, which will be videotaped. The program is free for students, who will be eating and sleeping on campus, and Berry-Benjamin said the tapes will be shared with colleges, athletic recruiters and scouts for scholarships.
[adrotate group="6"]
To be selected, students must meet all athletic and academic criteria set by a team of Interscholastic Athletic Association and local federation officials, and, according to Health Department advisor Dr. Donna Christensen, will have to be COVID tested weekly to maintain the safety and integrity of the bubble. While no one will be allowed in, Berry-Benjamin said parents will be able to connect over Zoom. Workshops on applying for financial aid, the NCAA's clearinghouse process and college expectations for student-athletes are also scheduled.
The opportunity to participate in the program was offered to juniors and seniors in all local public, private and parochial schools, along with home-school students.