With the start of early voting for the 2022 Primary balloting less than two weeks away, election officials say they have sent a request to a 2020 candidate for a St. Croix Board of Elections seat. The head of the election system says she's hoping the invitation to fill a vacancy on the board written to former candidate Michael Joseph will meet with a favorable reply.
The formal invitation, made to the second-highest vote-getter in the 2020 race for the board seat, is being done in an effort to replenish the full membership after the June 1 death of Glen Webster. Webster, a Republican, served on the elections board since 2012. Twenty-twenty was his second successful reelection bid since then.
An emergency meeting was held June 30 to move the process forward. Elections staff conducted a search of its records and identified Joseph — a write-in candidate — as Webster's most likely successor. According to Virgin Islands election law, a replacement must take place within 30 days after a vacancy occurs on the board.
The invitation must also, by law, go to the second-highest vote-getter in the race won by the missing board member, and should go to someone from the same political party. But Fawkes said it's up to that candidate to accept or decline.
"We hope he says yes. If he doesn't, then we have to go to the next one," said Fawkes. If the invitation produces a positive reply, the next step will be to schedule a swearing-in before a judge of the Superior Court.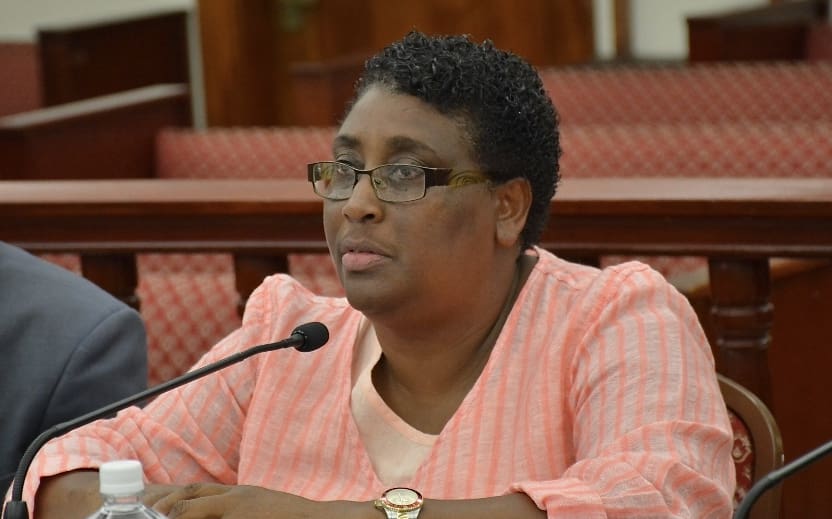 The author of the letter, Deputy Elections Supervisor Terrell Alexandre, confirmed the invitation while helping the staff work their way through a large batch of registration applications on Wednesday. "I don't know if he responded," Alexandre said.
Elections board members have several duties to perform while serving in office, but one of the most important is to assist the election process. Right now, some board members and the election system staff are already busy preparing for the start of early voting in the primary starting July 18.
In-person voting for the primary is scheduled for Aug. 2.
Extended hours were recently announced to accommodate last-minute voters' registration. In the midst of the heightened activity, Joseph's invitation letter made it into the mail on July 4.
"We even worked on the Fourth of July. We're working every day," the supervisor said. For now, she said, the wait for the candidate's reply is on.