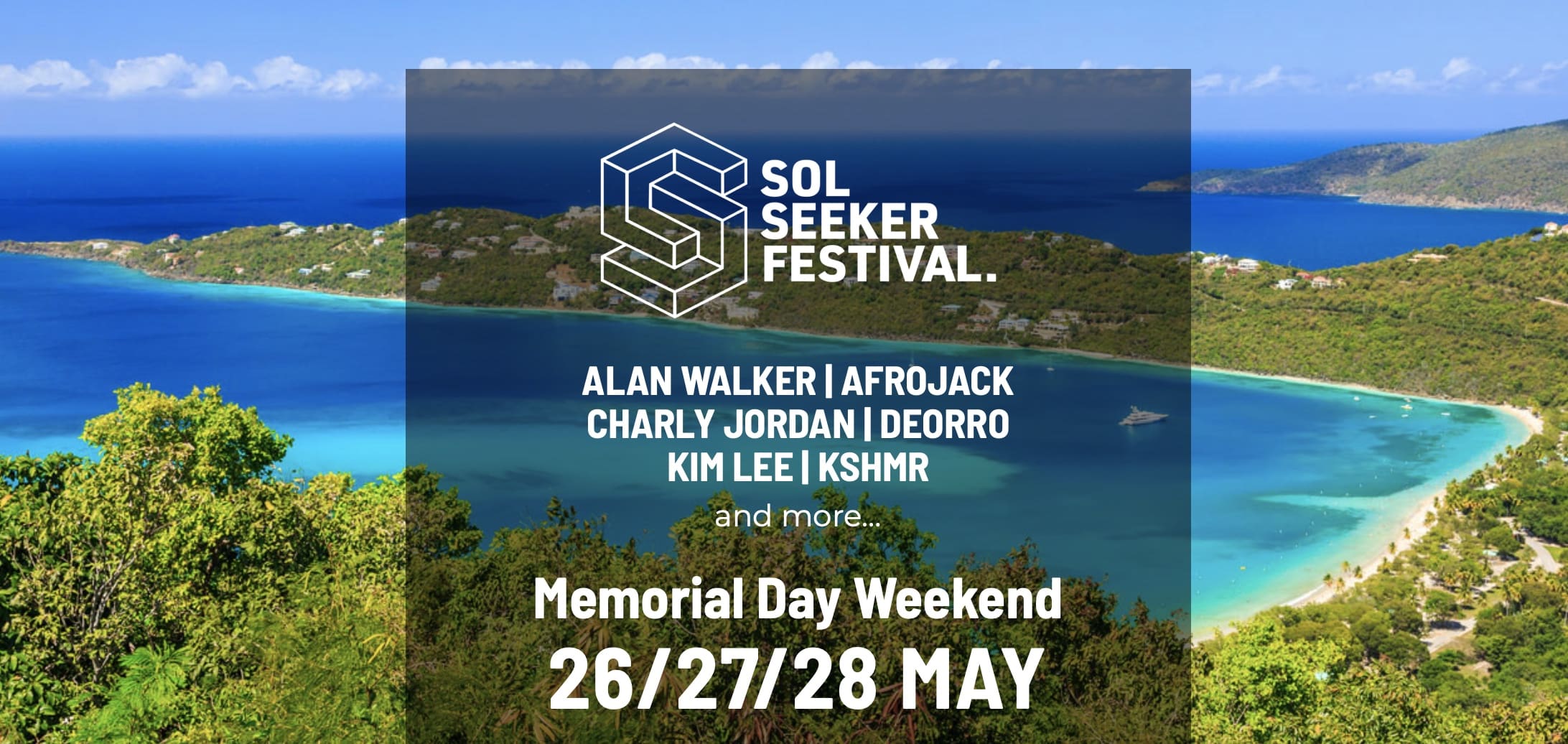 In a first-of-its-kind event, EDM's BPMs are headed for STT. If only one of those acronyms is familiar, you are forgiven. But those in the know are salivating for a St. Thomas music festival unlike any to date, concert promoters said Friday.
Electronic dance music — known as EDM to its legions of fans — draws throngs of often fancifully-clad revelers to concerts globally. The Sol Seeker Festival planned for May 26 to May 28 at Yacht Haven Grand will be the first large-scale EDM concert in the territory, said promoter Ingrid Widvey.
EDM stars might not be household names to those unfamiliar with the genre, but Widvey said they were some of the biggest acts in the world.
Sol Seeker headliners have vast social media followings. Former rapper turned DJ KSHMR has 1.4 million Instagram followers. Dutch DJ Afrojack has 4 million. More than 9.4 million people follow British-Norwegian DJ Alan Walker on Instagram. And they aren't the only acts signed up for the three-day festival: Kim Lee, Deorro, Charley Jordan, Kaskade, and more are committed.
Each of the nine-hour concert sessions starts at 4 p.m. and goes until 1 a.m. Organizers are planning a "high-production show" featuring large multi-layered LED screens, laser displays, an international festival-specific lighting show and a variety of special effects that they preferred to keep secret until closer to the show dates.
Widvey said more than half of the $699 VIP weekend passes were already sold by Thursday and slips at Yacht Haven were going fast. Early admission day passes start at $150. Widvey said she expects as many as 2,000 people to attend the event. She's hoping for a second EDM festival in the territory this autumn.
Although a pulsing beat is at the heart of EDM, it's more than thumping beats per minute (BPM, in music producer circles). With simple melodies and airy synths, an EDM song can span traditional rave-culture dance music to introspective spaces then bounce into a pop song.
Soca, rock, country, and reggae may be more familiar musical genres to the U.S. Virgin Islands, but Widvey assured the team behind the festival are locals.
"We've been getting massive support from local businesses and the production is 99 percent all local," she said.