All U.S. Virgin Islands businesses interested in participating in the 2022 Virgin Islands Energy Office's Energy Efficiency and Renewable Energy (EERE) Financial Incentive Program are required to complete a Vendor Application Request Form.
The program is slated to laun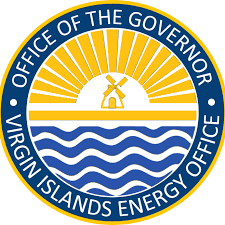 ch on Friday, Nov. 26. The V.I. Energy Office (VIEO) will only accept and process rebate applications from local businesses that provide a copy of their current business license, IRS W[1]9 form and products list.
To receive a Vendor Information Package and to submit information to become a participating vendor, email Melissa Carter, program specialist, at melissa.carter@eo.vi.gov.
This program targets homeowners, renters and small businesses by assisting them to reduce their energy consumption and carbon footprint by providing a financial incentive for the purchase of select ENERGY STAR® certified appliances, building materials and products, Solar Rating and Certification Corporation (ICC-SRCC™) solar water heater systems, outdoor solar lighting, and Underwriters Laboratories (UL) approved or listed portable power stations with solar panels.
For more information, call the VIEO office at 713-8436 (St. Croix) or 714-8436 (St. Thomas), or visit https://energy.vi.gov or www.facebook.com/VirginIslandsEnergyOffice.
For current information on the coronavirus, visit the V.I. Department of Health's website at www.doh.vi.gov/coronavirus or text COVID19USVI to 888777.