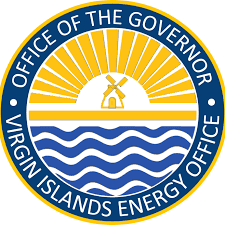 The Virgin Islands Energy Office (VIEO) in partnership with WAPA and DPNR have worked diligently in alignment with the Bryan/Roach Administration's vision to create a sustainable distributed energy industry within the territory. Thus far, community engagement with the Net Energy Billing (NEB) program has been promising.
Applications continue to be submitted and have navigated through the various stages of the permitting workflow.
During the last year of the Net Energy Billing (NEB) program's rollout, this collaborative multi-agency team has been seeking ways to improve the program and the interaction the community has with the program. Earlier this summer, VIEO announced the use of electrician certification (EC) permit process to fast track the permit process for new and existing installations.
The V.I. Energy Office will end the amnesty period relative to the electrician certification permit process on Feb. 1, 2022. To take advantage of the expedited permitting process, please submit applications using the VIEO's online permitting portal on https://dpp.vi.gov/agency/virgin-islands-energy-office
In alignment with the Net Energy Billing program's goal to improve the grid and the community's interaction with distributed generation, the VIEO announces that, effective immediately, the deferral of the Grid Access Charge (GAC) from the Net Energy Billing program. The initial inclusion of a Grid Access Charge (GAC) served to ensure that individual clients that invest in distributed generation continue to contribute to the utility's fixed infrastructure costs regardless of net excess monthly generation.
The GAC was originally based on the installed system's nameplate size. This value was deemed fair and reasonable by all program development stakeholders to include the PSC. However, WAPA is currently undertaken a comprehensive 'cost of service study' and 'avoided cost study.'
As a result, the decision has been made to defer assessing the GAC to distributed energy customers. The other aspects of the rate structure will remain the same to include the excess generation credit and non-monthly accrual of excess generation credits.
The VIEO reminds unregistered distributed energy stakeholders that the Net Energy Billing program is not a voluntary program. VIEO expects all currently installed, non-net meter and future grid-connected distributed energy installations to be registered within the program.
The office is available to schedule in-office walk-throughs of the online permitting portal, and it invites installers, electricians and property owners to call 713-8436 to schedule an appointment on St. Croix and St. Thomas.