Members of the Epiphany Theater Company will be bringing some holiday cheer to the island next month.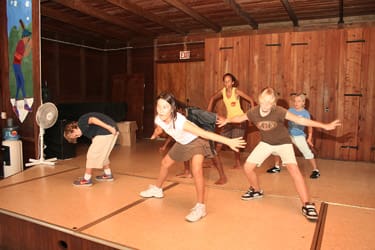 The community theater group has been practicing its latest production since October 16 and can't wait to share "Crackin' Deh Nut" with the community.
"This is the first time Epiphany has produced, directed and written our own show," said co-director Paul Devine. "We've produced and directed shows before, but this is our first time writing a show and doing it all ourselves."
A collaborative writing effort between Devine, co-director Cynthia Smith and Lydia Jetson, "Crackin' Deh Nut" is a Caribbean version of the classic holiday ballet "The Nutcracker."
Caribbean Version
"The story line is similar to the traditional 'Nutcracker' in that there is a young girl who has a broken toy and who wants to be a ballerina," Devine said. "Most of the show is the girl in a dream state where she meets a spirit guide who takes her to many parts of world."
"The guide shows her that even though she loves ballet people find joy through dance in many, many different ways," Devine adds.
Highlighting the world influence, the modern holiday show will feature dance styles from hip-hop and African to tap and ballet.
In addition to writing and directing duties, Devine is taking care of lighting and sounds — and even has a small part on stage.
Epiphany's cast consists of 42 people, more than half of whom are children. The cast also includes the Quadrille Dancers of St. John thanks to the Department of Health's Abigail Hendricks, Devine added.
"This is a true community event," he said.
Six Nights of Performance
The theater group is selling ads for the show's program to help with production costs. Contact Cynthia Smith at 776-6216 or Devine at 514-6615 to secure space for an ad. And don't forget to look around the island for posters which will be complete by December 1.
Epiphany will perform "Crackin' Deh Nut" at the St. John School of the Arts for six nights over two weekends in December.
Two Weekends
The first run will be from Friday, December 14, through Sunday, December 16, and the second run will be from Friday, December 21, through Sunday, December 23. All shows start at 7:30 p.m.
Tickets are $20 and only available at the door. Room is limited to 80 seats, so the public is urged to arrive early.