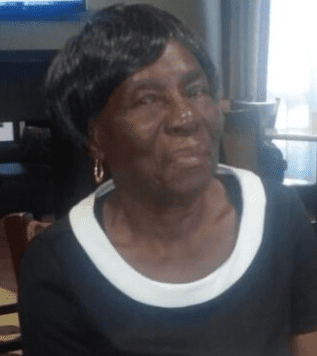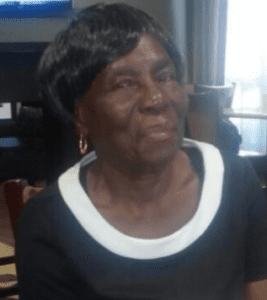 Evelyn Leona Carty, 86, of St. Thomas, U.S. Virgin Islands, died on Saturday, July 29.
She is preceded in death by her mother, Edith Brookes; father, Edward Richardson; and husband, Hendericks A. Carty.
She is survived by sons: Elroy Carty, Gregory Carty and Alester Carty; daughters: Ermine Brookes, Rosemary Brookes, Lisa Carty and Debra Carty; brothers: Claude Richardson, Liston Richardson and Hudson Richardson; sister, Donice Richardson; daughters-in-law: Angerla Gurley-Carty, April Carty and Christiania Carty; and sisters-in-law: Letitia Brookes, Patricia Richardson, Sadie Carty, Anneta and Dones Connor.
She is also survived by her brother-in-law, Neville Carty; grandchildren: Jelani and Jade Miller, Tinika McMullen Jebari and Courtney Miller, Jamila Miller Christopher, Faunah and Antonio Edmead, Gregory Carty Jr., Alistair, Alessa, Ariana, Aysia and Aniya Carty; great-grandchildren: Kamren, Kyndall, Isaiah, Chyanne, Neveah, Hendrix, Kairo Miller, JaDay Rhymes, Dillon Clarke, Anaya and Aliya Edmead.
Other survivors are nieces to include: Shirley, Carol B.W. Dawn, Renee, Marva, Sylvina, Carol B., Georgia, Susan, Kimisha, Shanecia, Janice Carol S. Debra and Monique; nephews to include: Roy, Ivor, Albert (Icee) Marvin, Corin, Zebo, Roland (Sawyer), Keith, Johnny, George Jr., Hugo, Timothy Codney and Nigel; godchild, Edward Gordon; special cousins: Christian and Joanie Richardson, and Sylvia Forbes; special friends: Mary and Ashley Antoine, Bernadine Todman, Ivy Mills, Margaret Richardson, Vida Garnett, Daisy Hodge, Lucas Reid, Elkin Lloyd, Norman and Vera Carty; caretakers: Barbara and Sylvester Burt; as well as many other relatives and friends too numerous to mention.
In lieu of flowers, the family asks that a collection be taken for the continued work at Trinity Methodist Church. Bay Ste 10, Charlotte Amalie, St. Thomas, U.S. Virgin Islands 00802.
Relatives and friends are respectfully invited to attend the first viewing, which will be held at 4 to 6 p.m. on Thursday, Aug. 24, at Turnbull's Funeral Home. The second viewing will be held at 9 a.m. on Friday, Aug. 25, followed by a funeral service at 10 a.m. at Wesley Methodist Church. Interment will be at Eastern Cemetery in Smith Bay.
Expressions of sympathy to the family may be made online at www.turnbullsfuneralhomevi.com. Professional Services have been entrusted to: The Turnbull's Funeral Home and Crematory Services., 3815 Crown Bay Ste 10, Charlotte Amalie, St. Thomas, U.S. Virgin Islands 00802.