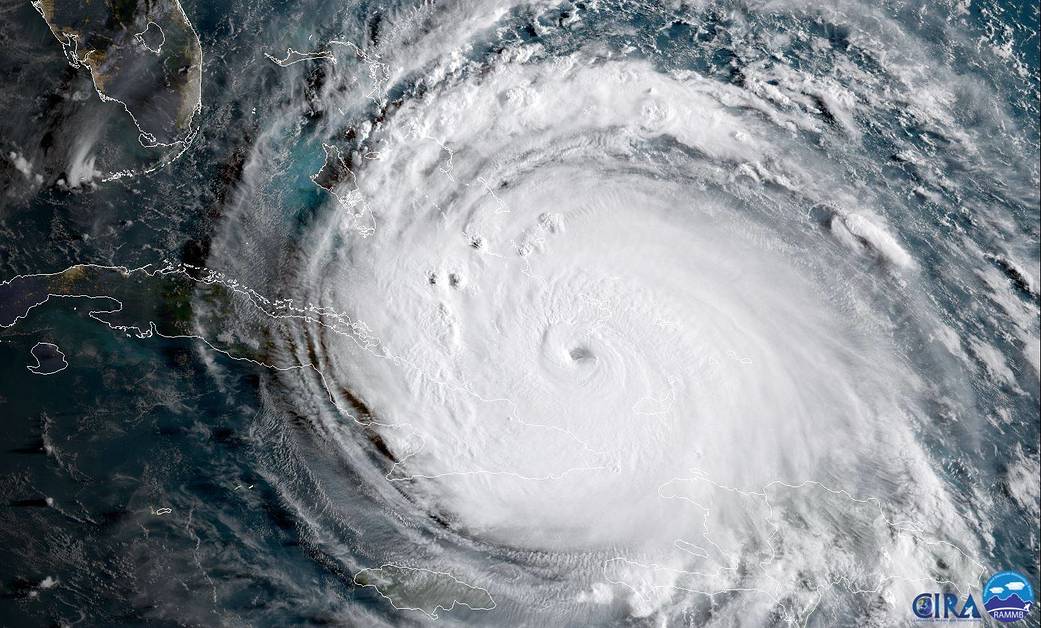 As discussed in Part 1, Part 2, and Part 3 of this series on "Extreme Weather in the Caribbean," severe weather incidents can occur in the region and powerfully impact the USVI and nearby islands. Preparing for dangerous weather events is essential.  
In this fourth article in the series, we will focus on a well-known weather event in the Caribbean region: hurricanes and how to prepare for them and survive a storm.  
The Source again spoke with Jake Carstens, Ph.D., a post-doctoral scholar at Pennsylvania State University in the Department of Meteorology and Atmospheric Sciences, about how hurricanes form and how to stay as safe as possible from these intense tropical systems. 
 Tropical Meteorology: Studying Hurricanes  
Carstens is an expert in the field of "tropical meteorology," which involves the study of hurricanes and tropical weather events.   
"I was motivated to go into tropical meteorology (and specifically, hurricanes) by experiencing Hurricane Hermine in 2016 while I was a senior at Florida State University. Despite being 'just' a Category 1 hurricane, its effects in northern Florida were significant. As my first hurricane, it showed me how powerful these storms are, and how important it is to keep building our understanding of them," explained Carstens.  
How Hurricanes Form 
During hurricane season, it is typical to hear weather forecasters discussing the emergence of "tropical waves" moving off the western coast of Africa. For those living in the Caribbean, it is essential to keep a close eye on these "waves" (areas of low pressure) as they traverse the Atlantic from east to west and sometimes develop into powerful cyclones. Carstens explains how hurricanes form, and he reviews how "tropical waves" can become monstrous storms.  
 "Hurricanes have to start somewhere! They form from some pre-existing area of disturbed weather with clustered thunderstorms. A jet stream over northern Africa often generates these disturbances and sends them into the Atlantic. Such disturbances are known as easterly waves. Organized, persistent thunderstorms heat the atmosphere above us, lower the pressure, and actually help to strengthen rotation on large scales." Carstens continues, "It's easiest to do this when the disturbances have warm water to feed on and light winds aloft that help to keep the thunderstorms organized in one place. This process often takes several days."   
The Intensification of a Cyclone   
Regarding cyclone intensification, Carstens explains how a hurricane can grow and become more powerful.  
"Like in their formation process, the most commonly cited factors helping a hurricane to intensify are warm ocean waters and weak 'wind shear.' The storm's winds extract moisture and ocean heat and convert this energy into the kinetic energy of stronger winds," Carstens stated. "Wind shear refers to the change in wind speed/direction with height. So, if the winds aloft are light, it helps to contain the heat that the storm releases through cloud formation, continually lowering the pressure at the surface (a common metric for intensity)."   
Carstens described the following when asked how (and if) climate change affects hurricanes and their intensification.  
"I think the answer to this depends on what hazards you're considering. There has not been much of a change in the mean intensity of hurricanes in recent decades, but there is evidence to suggest that 'rapid intensification' events are becoming more common, and more storms are able to reach major hurricane status," said Carstens. "The total number of storms, regardless of category, has not changed much. But sea level rise has contributed to increased concerns of flooding from storm surge. All of this is an active area of research in our field in order to provide more confident projections of future hurricane activity." 
The Eye of the Storm 
Once a hurricane has developed, one of the areas with the most powerful wind intensity is positioned around the middle of the storm, known as the "eye of the storm." 
"The eyewall is the part of the storm immediately surrounding its 'eye,' the clear area in the center that you see on satellite pictures," explained Carstens. "It is essentially a ring of very strong winds and heavy rain and is the most intense area of the storm. We often think of figure skaters as a useful analogy for why the winds are so strong here. When skaters' arms are spread out, they tend to spin more slowly, but when they tuck their arms in, they are able to spin more quickly. We refer to this as angular momentum – as we move closer to the center that we're spinning around, we can spin more quickly, and vice versa," he continued. 
Hazards Associated with Hurricanes  
When a storm strikes, it is not simply the wind that can create significant problems. Extreme weather phenomena associated with cyclones, such as tornadoes and massive flooding, can wreak havoc. 
 Tornadoes 
"Tornadoes can be quite common in hurricanes! They most often occur in the 'front right quadrant,' the section of the storm that's ahead and to the right of the direction that it is moving," said Carstens. "While we've talked about wind shear as a harmful feature for a hurricane, the storm actually produces its own wind shear in low levels of the atmosphere, because the winds tend to weaken and turn as we move up. This provides rotation that individual thunderstorm cells can tap into, typically producing short-lived tornadoes that are difficult to identify."  
Flooding and Mudslides 
Residents in the USVI are no strangers to damage caused by flooding waters. Mudslides are also common during severe weather events, including hurricanes. The dangers that water can bring during a cyclone should not be underestimated.  
"Water is the deadliest and costliest hurricane hazard, both in the form of heavy rain and storm surges near coastal areas, as hurricane winds push water ashore for an extended period of time," noted Carstens. "This is especially true for slow-moving storms, which have occurred frequently in recent years (e.g., Harvey, Florence, Sally). Mudslides can take place during extreme rain events in mountainous areas, and tornadoes also frequently occur. Many of these hazards do not require one to be in the eyewall, so it is important to remember that the center of the storm is not the only place where major impacts happen!"   
How to Prepare for a Hurricane  
Making arrangements before hurricane season each year can help individuals prepare for inclement weather.  
"I would encourage people to build a hurricane kit before the start of each season, at some point in the spring. A list of important items to include, and other useful resources, can be found at https://www.ready.gov/kit," advised Carstens.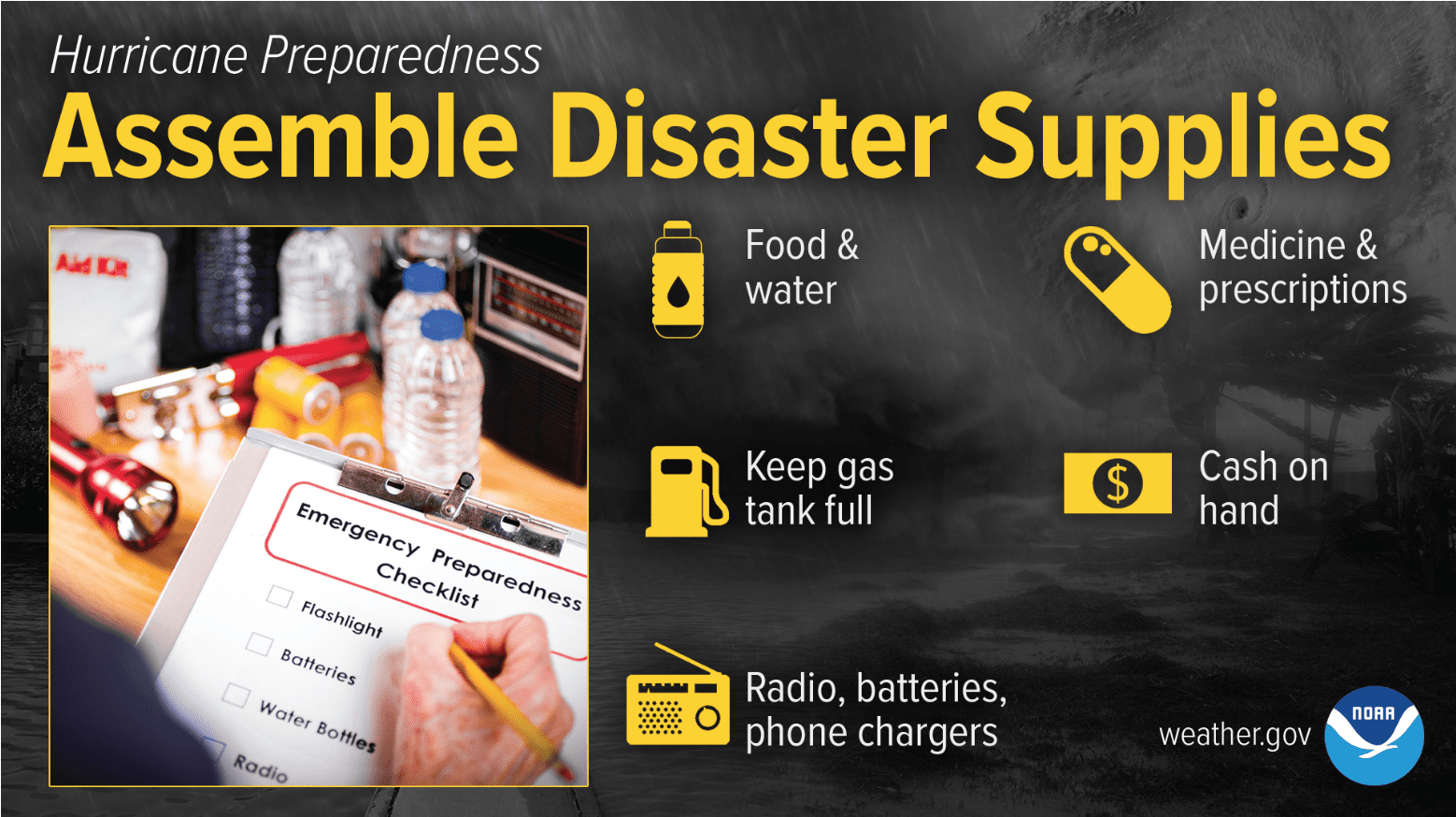 "During the season, check in regularly with the National Hurricane Center at hurricanes.gov for forecasts, and be especially mindful in August and September, the traditional peak of the season. That is the time when storms form most often over the eastern Atlantic, and have the potential to be most powerful. Finally, review your available resources, including meteorological authorities, emergency management officials, and other decision-makers who will be instrumental in the preparation and response to a storm," Carstens continues.  
Not Evacuating? Here's What to Do 
For individuals living on the islands, it may not be possible to evacuate or leave the island before the arrival of a cyclone. Carstens offers the following tips for those who will be riding out a hurricane. 
"There are several things to take into account if not evacuating for a hurricane. One is to prepare property ahead of time, including clearing loose items from outside space, using shutters or boarding windows in advance of hurricane-strength storms, cleaning gutters, and so on," explained Carstens. 
 "It's quite possible, and perhaps likely, that there will be significant disruptions to daily life and that emergency services may not be readily available. For example, conditions may not allow for safe power restoration, or it may be difficult for crews to navigate through flooded waters. Keeping battery-powered or hand-crank devices can be useful for staying informed during and after a storm if power is lost," noted Carstens.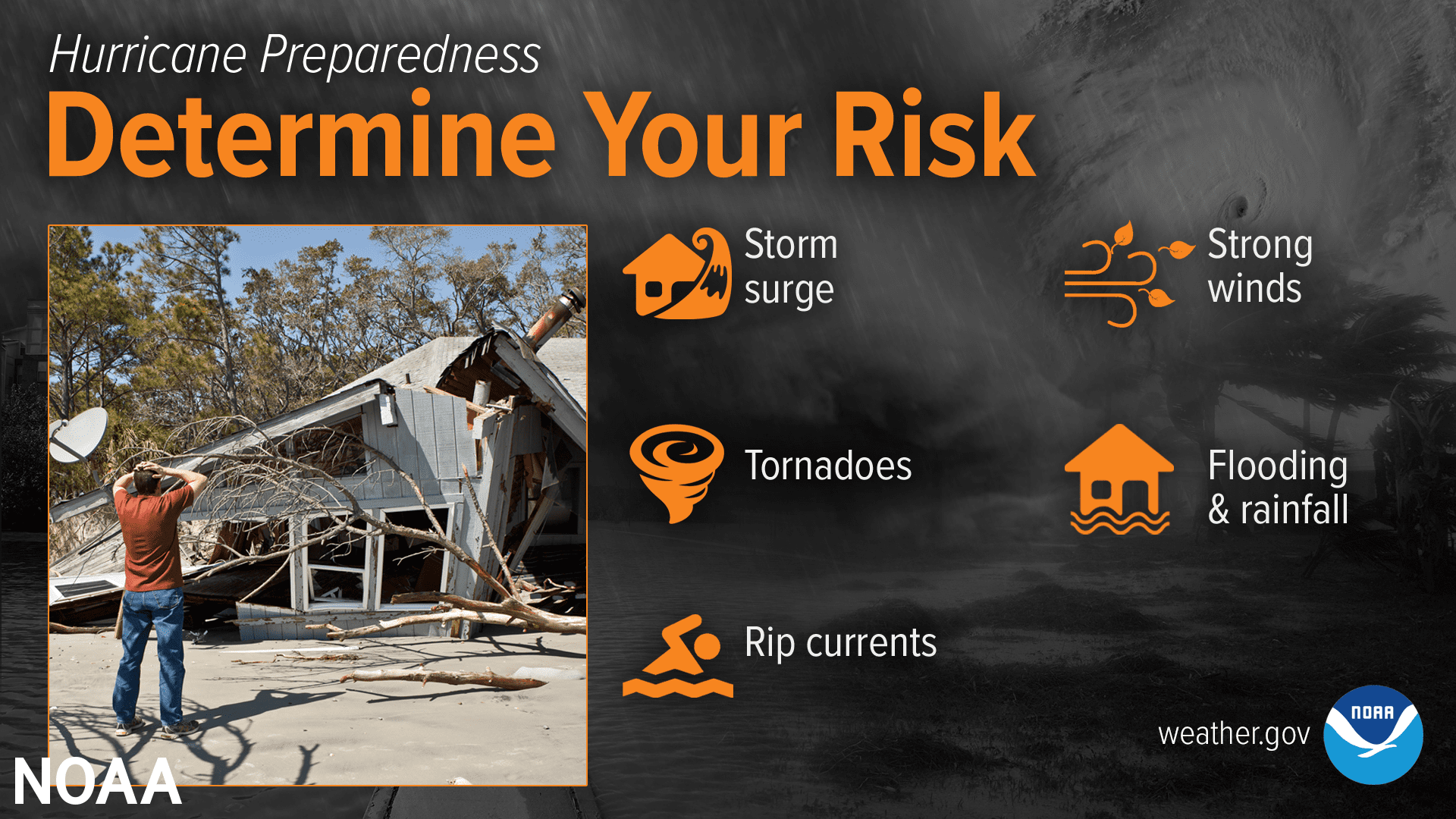 Residents can find information about emergency shelters and alerts from the Virgin Islands Territorial Emergency Management Agency. Additionally, weather alerts from the National Hurricane Center will constantly be updated on the Source Weather Page.  
 Click here to read a detailed list from the National Weather Service about hurricane preparedness