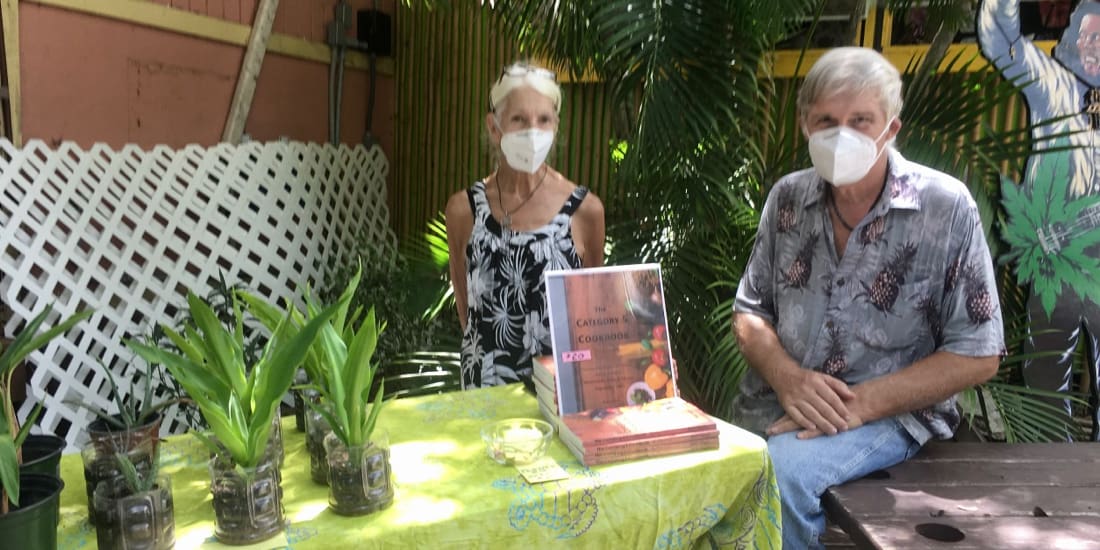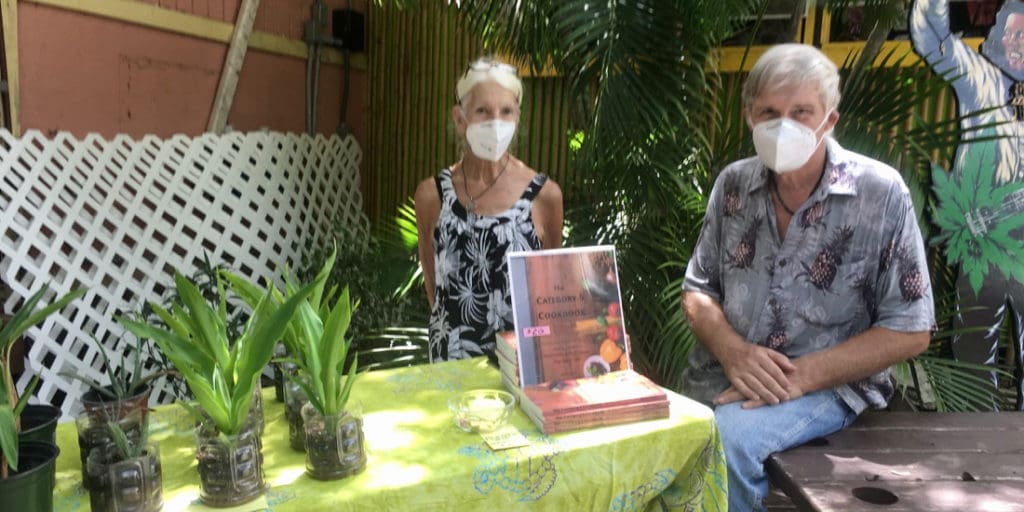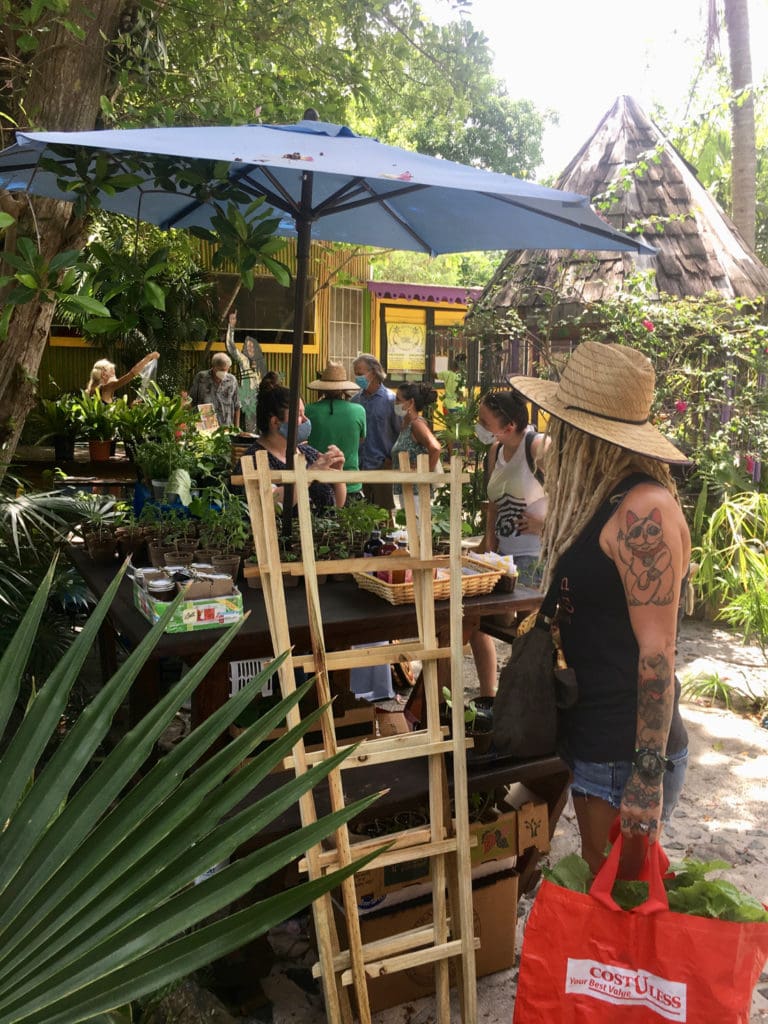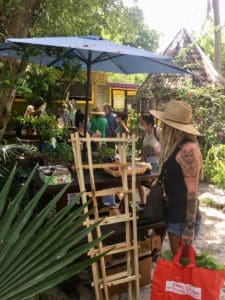 The posts are by turns heartwarming, inspiring and hilarious, as local gardeners share the trials and tribulations of producing their own food as members of the Gardening on the Rock Facebook group, which has grown exponentially since the COVID-19 pandemic took hold.
Take, for example, Malcolm Schweizer, who on July 3 posted a photo of a homemade pizza dressed with basil and tomatoes.
"Pizza with the only thing to survive the garden so far. No, not the tomatoes – those are from Plaza Extra. The basil is home-grown. The basil was delicious," Schweizer wrote.
"This is not a 'look at my awesome produce' post. This is a 'I apparently suck at gardening' post. I have about $400 invested in this pizza if you count all the other stuff that died, and all the stuff I bought to try to make it happy. This pizza could have been a bottle of Dom and a sunset sail for two, but it is what it is," he said.
Schweizer wasn't finished, adding the final insult to his attempts at a green thumb: "Oh, and I ground up a cantaloupe in the disposal, and a seed that got stuck in the rim of it actually sprouted and grew out of the disposal. Plants actually grow better in my disposal than in my garden. That's where I'm at right now."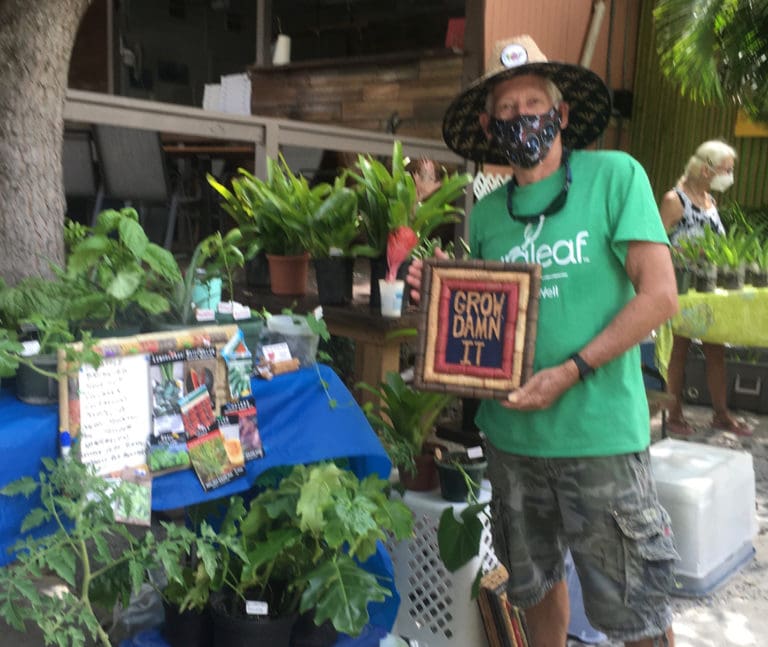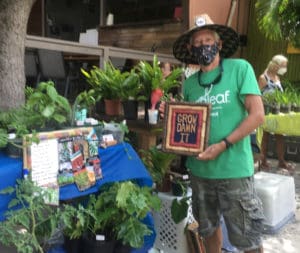 Luckily for Schweizer and legions like him, the group also features seasoned gardeners and actual experts who are charitable with their advice on everything from aphids and scales to pruning and fertilizing.
People such as Albion "Chico" George was on hand Sunday at Gardening on the Rock's second Plant/Seed Exchange, held from 10 a.m. to 2 p.m. at Tillett Gardens in Tutu on St. Thomas, with raffle proceeds benefiting the Family Resource Center.
George, who was selling fresh sugar cane, local eggs, his pepper sauces and wines made from local fruits, works for the University of the Virgin Islands Cooperative Extension Service, advising anyone who needs help on how to set up a garden and grow their own food.
"I'm pushing for people to do more gardening," George said. "If you have a little space, do a garden. You will save money, and the taste is totally different," he said.
While George is an expert in agriculture, like many, he only recently joined the Gardening on the Rock Facebook page.
The group was founded in May 2012 by Lourdes Aguila, who said it has grown from 50 members at the beginning of the year to almost 1,100 since the start of the COVID-19 lockdown in March.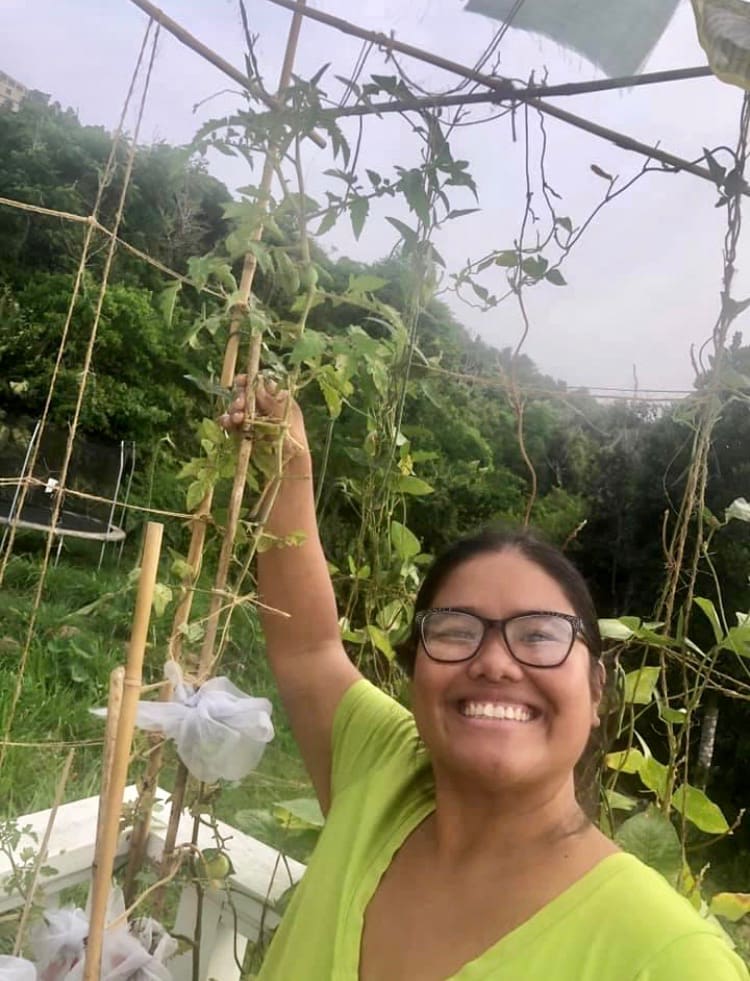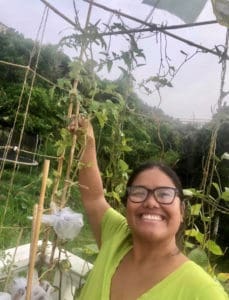 "People just have had time to grow and make gardens," said Aguila, who organized Sunday's event. It was the second for the group after the first one at the end of May proved to be a big hit. "The most precious commodity we have is time."
The site, where members post their gardening conquests, failures, harvests and questions, is an uplifting respite from the doom and gloom otherwise dominating the news – something Aguila encourages and enforces.
"I'm pretty adamant on making sure all of the posts are lighthearted," she said. "Most people are nice. If you are touching plants … working amongst plants, I think you adopt their temperament," said Aguila, who came to St. Thomas from the Philippines in 2006. While she descends from a family of farmers, "this is my first year of really trying everything," from growing beets to lavender, she said.
A musician with the band Lourdes and the Switch, Aguila also has had more time on her hands to try new gardening ventures since the virus shut down many of the venues where she plays, though that will change as she resumes a gig at Margaritaville in August. Her husband and bandmate, Nathan McGlone, also provides motivation, as well as helping to manage the Facebook page.
"He's my inspiration. I like to feed him," said Aguila. "He cooks very well, and I grow stuff for his kitchen."
Corinna Magee was one of the many gardeners on hand at the group's Sunday sale and exchange, offering tomato, melon and herb plants as well as her Fire Cider – a potent apple cider vinegar-based tonic that includes garlic, onion, ginger and horseradish, among other ingredients.
"With the pandemic, everyone is at home doing nothing, so stick your hands in some dirt, man," said Magee, who hails from St. John and now lives on St. Thomas.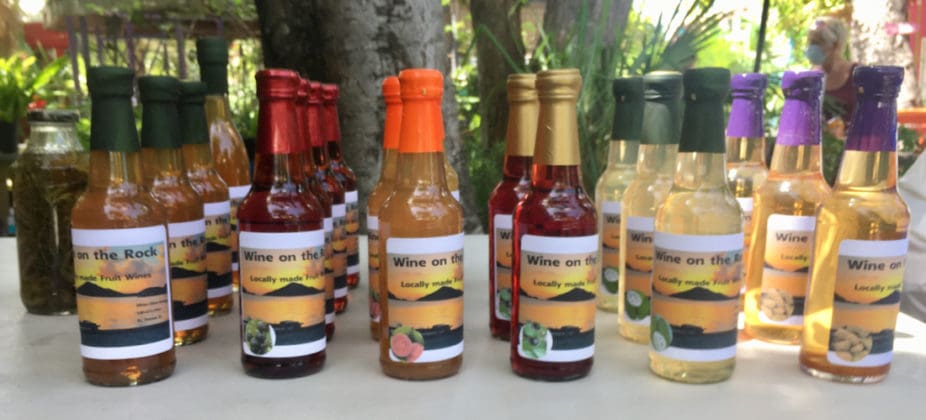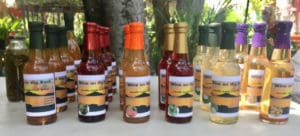 Steven Rothman agreed. Normally he creates art from wine corks as "Da VI Cork Mon." However, when the pandemic took hold, the source of his materials – namely restaurants and bars – dried up literally overnight, "so I branched out to growing," he said.
"You go to Home Depot and they're sold out of potting soil. Clearly everybody is into gardening," said Rothman.
"This is my second time here," Stephanie Rodgers said, referring to the fact she attended the group's first event in May. "I love it. I learn so much."
For others, such as former Sen. Clement "Cain" Magras, gardening has long been a way of life.
"I don't need to be selling plants, but I want to encourage people to get involved and plant plants that can give you something back," he said of his table set up at Tillett Gardens.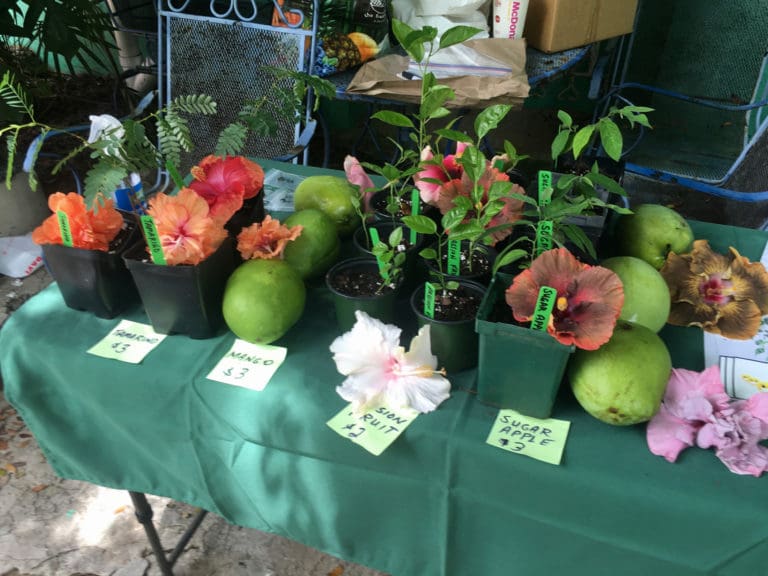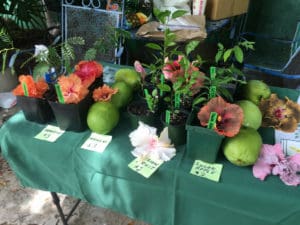 Magras farms on a half-acre of land in Fortuna, where he and his wife grow more than 500 types of orchids, 120 varieties of hibiscus, as well as different kinds of mango, avocado, guavaberry and other food trees.
A former president of the St. Thomas Hibiscus Society, Magras has even cultivated his own varieties of the flower through cross-pollination, and names them after his grandchildren, of which he has seven.
His advice for would-be gardeners?
"Plant big trees," Magras said. "You are not planting for yourself. You are planting for your grandchildren."