Prosecutors and attorneys for Andrew Fahie agreed to bail requirements Monday morning — meaning the former British Virgin Islands premier would leave police custody for the first time in 46 days.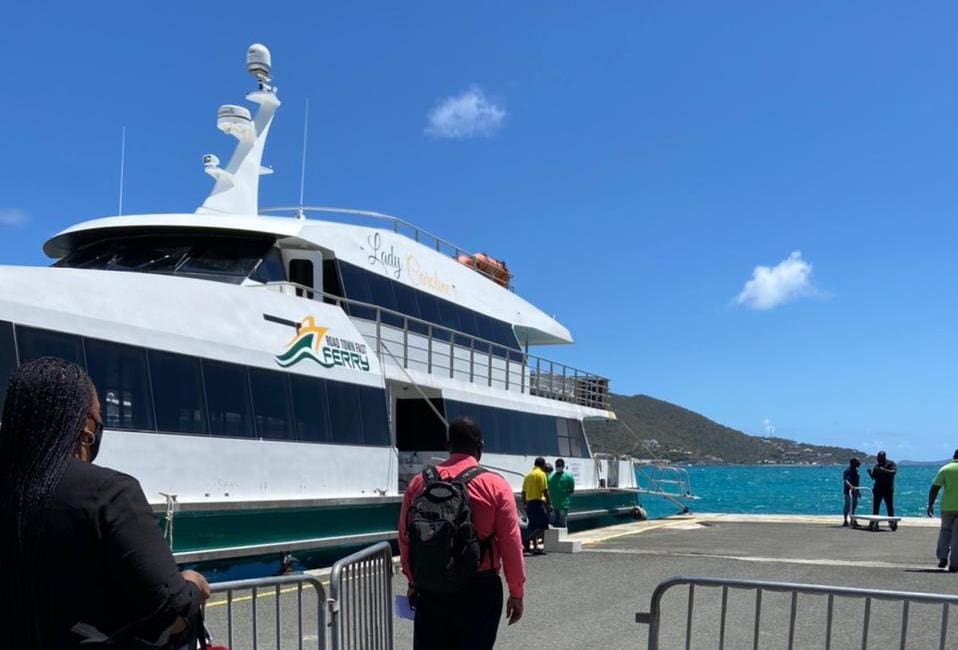 U.S. prosecutors and Fahie's lawyers had been wrangling over the conditions of the disgraced politician's release. In the Monday hearing, Judge Kathleen M. Williams asked prosecutors several times if they were sure the release agreement met their standards.
Fahie will have to wear an electronic monitor that assures he doesn't leave his daughters' apartment — even to talk with his lawyer. He and his immediate family will have to surrender their passports and promise not to go near airports.
"… Which is kind of a moot point since he's not going anywhere right now but the girls' apartment," said Theresa Van Vliet, Fahie's attorney.
"One hopes," shot back the judge.
Fahie and co-defendants, BVI Port Authority Director Oleanvine Pickering Maynard and her son Kadeem Maynard were arrested April 28 and indicted for conspiracy to import large amounts of cocaine and conceal the proceeds. If convicted, they could be sentenced to more than 20 years in prison.
They have pleaded not guilty. Both Judge Williams and attorney Van Vliet expected the current July 18 trial date to be pushed back.
Well connected, Fahie relied on an old family friend to post $575,000 for his release after prosecutors initially asked he be held without bail. They said the BVI leader was a flight risk. They argued the same for Pickering Maynard, who remains in custody in Miami. Kadeem Maynard, arrested in St. Thomas, was still in a Puerto Rico jail awaiting transfer to Florida, Van Vliet said.
In the U.S. government's initial criminal complaint against Fahie, the then-BVI leader allegedly bragged to a Drug Enforcement Administration informant that he protected drug smugglers in the British overseas territory but was frustrated at not being paid accordingly.
USVI and BVI businessman Albion Hodge, owner of several Cane Garden Bay properties and Road Town Fast Ferry service, posted half of Fahie's $1 million bail and an additional $75,000 surety. In a letter assuring the court the money was not the result of criminal activity, Hodge said his net worth was estimated at $30 million and showed evidence of his successful businesses. He said he had known Fahie since childhood.
Hodge sent the Florida court documents of a USVI Banco Popular account with a balance of more than $750,000. He said the account had been active since 2003. Fahie's wife, Sheila Fahie, was an officer with Banco Popular in the BVI in that same year.
In presenting himself to the court, Hodge said the court should not be confused by his very common BVI surname. He was not the brother of BVI road paver Alvin Hodge and had never been married to BVI Port Authority Vice-Chairman Roxanne Sylvester, he said.
In 2004, Albion Hodge pleaded guilty to deceptive business practices. The BVI punishes "obtaining pecuniary advantage by deception" with up to five years in prison, but Hodge dodged a six-month sentence by paying a $75,000 fine.