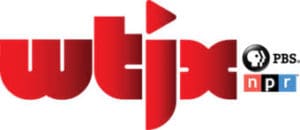 These are the featured programs that will air on WTJX-TV, Channel 12 on May 2-8, 2022.
Monday, May 2
8 p.m. The Bookcase (New Episode)
Featuring Howard Jones
Author Howard Jones joins The Bookcase to discuss his lifelong love for writing and how he's crafted his particular method for writing complex fiction.
10 p.m. The Bookcase (New Episode)
Featuring Howard Jones
Try Harder!
Follow seniors at San Francisco's Lowell High School as the pressure intensifies to impress admissions officers at elite universities.
Tuesday, May 3
8 p.m.  Finding Your Roots (Rebroadcast AAPI)
Reporting the Reporters
Journalists Christiane Amanpour, Ann Curry and Lisa Ling discover stories within their family trees
9 p.m. American Experience
Flood in the Desert
Explore the 1928 Los Angeles dam collapse, the second deadliest disaster in California history.
10 p.m.  Frontline (New Episode)
The Power of Big Oil, Part 3 (Miniseries concludes) Explore the fossil fuel industry's history of casting doubt and delaying action on climate change.
Wednesday, May 4
8 p.m. Nature (Rebroadcast)
My Garden of a Thousand Bees
Discover the diverse species and personalities of bees who live in a British urban garden.
9 p.m.  Nova (Rebroadcast)
Hindenburg: The New Evidence
Explore newly discovered footage that gives insight on the cause of the Hindenburg disaster.
10 p.m. Extinction: The Facts (Rebroadcast)
Explore the how the extinction of species has consequences for us all.
Thursday, May 5  
8 p.m.   American Experience (Rebroadcast AAPI)
The American Diplomat
Examine how three Black diplomats — Edward R. Dudley, Terence Todman and Carl Rowan — broke racial barriers at the U.S. State Department during the Cold War.
9 p.m.   The Story of China — Three-part Miniseries Marathon (Rebroadcast AAPI)
Explore China's early history with host Michael Wood as he joins a million people at a festival devoted to ancient gods, hear the tale of China's bloodthirsty first emperor and travel the Silk Road to discover the brilliant Tang dynasty.
Friday, May 6
9 p.m.   Inside the Vatican (Rebroadcast)
Explore the daily lives of those who live and work in the Vatican.
11 p.m.  Petit Rat (New)
Explore the story of three women bonded by intergenerational trauma.
Saturday, May 7
8 p.m. Mr. Tornado: American Experience (Rebroadcast AAPI)
Meet pioneering meteorologist Ted Fujita, who transformed our understanding of tornados.
9 p.m.  Norman Mineta and His Legacy: An American Story (Rebroadcast AAPI)
Meet the statesman who served as cabinet secretary for Presidents Clinton and George W. Bush.
11 p.m.  Austin City Limits (Rebroadcast)
Allen Toussaint: New Orleans Legend
Enjoy a vintage hour with New Orleans soul songwriter, producer and musician Allen Toussaint.
Sunday, May 8
5 p.m.   Great Performances at the Met (New Episode)
Cinderella
Experience Isabel Leonard as the rags-to-riches princess in this staging by Laurent Pelly.
8 p.m.  Call the Midwife (New Episode)
Special Delivery
The aftermath of a tragic incident in the heart of Poplar ripples through the community.
9 p.m. Ridley Road on Masterpiece (New Episode)
Now undercover, Vivien strives to convince neo-Nazi leader Colin Jordan that she is on his side.
10 p.m.  My Grandparents' War (Will Be Rebroadcast Memorial Day)
Mark Rylance
Actor Mark Rylance explores the extraordinary story of his grandfather during World War II.