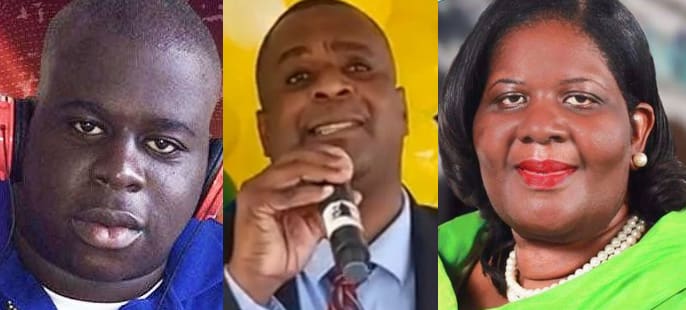 Federal prosecutors in Florida shared more than 8,000 minutes of audio tape evidence with former British Virgin Islands Premier Andrew Fahie's lawyers this week, according to court filings.
Fahie is allegedly heard in the records bragging about committing decades of crime, including helping smugglers and paying international agents for unsavory political favors in the BVI. Prosecutors said Fahie named a well-known drug trafficker as a good friend and sometimes business partner.
Court papers allege Fahie's co-defendants were brazen as well.
While helping construct a scheme with Fahie to use Tortola as a through point for thousands of kilograms of cocaine bound for the U.S. mainland, Kadeem Stephen Maynard allegedly made a side deal to receive 60 kilograms for himself weekly, U.S. prosecutors said. This meant he had the experience and contacts to distribute large quantities of narcotics — more than 132 pounds a week — with ease, a Florida magistrate judge said.
Prosecutors said Maynard lived a life of privilege, with a boat and access to private aircraft. Listed on BVI voter forms as self-employed, the 31-year-old Maynard allegedly told an informant he had been trafficking drugs for 20 years. Maynard even allegedly told an informant that he had incriminating evidence against Fahie.
He was arrested on St. Thomas April 28 on a trip to arrange for his first shipment of cocaine, as well as pick up a satellite phone and $30,000 in bribe money, prosecutors said.
That same day, Fahie, 51, and Maynard's mother, Ports Authority Managing Director Oleanvine Pickering-Maynard, 60, were arrested in Miami — where they were attending a cruise ship industry conference and allegedly inspecting drug money. All three have been indicted for narcotics smuggling and money laundering crimes that could land them in U.S. prison for life.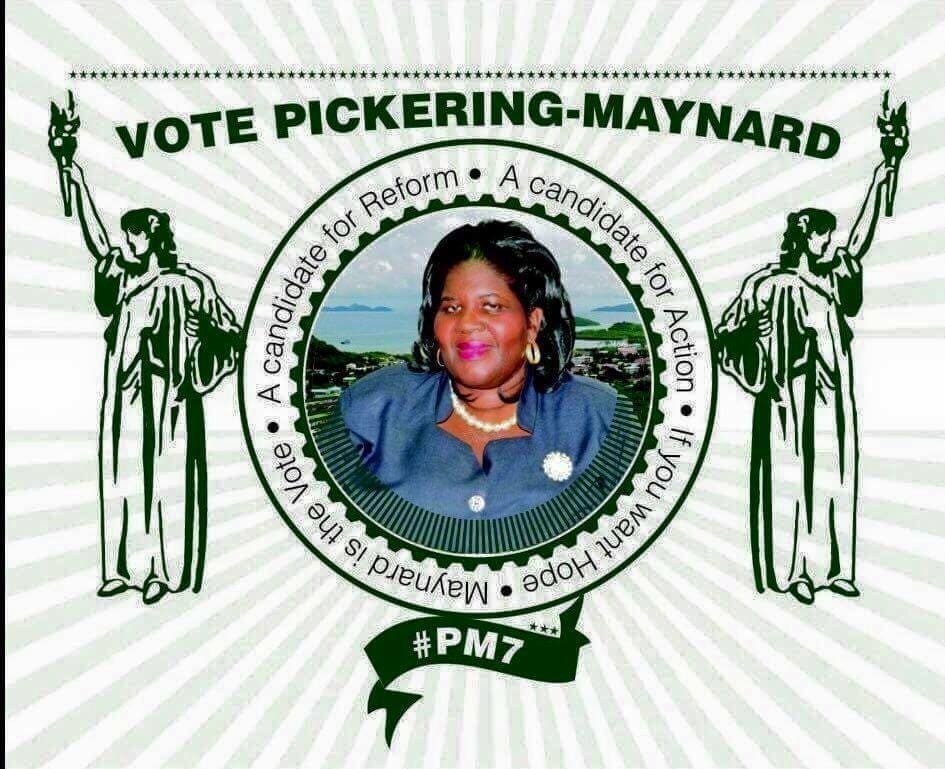 Pickering-Maynard and her son remain in federal detention in Miami, while Fahie is free on $100 million bail, confined to his daughters' Florida apartment and under 24/7 GPS monitoring.
Along with the audio recordings, prosecutors handed defense attorneys phone records, WhatsApp data, law enforcement reports from Puerto Rico, and bank records. Prosecutors also extracted "voluminous" video and other data from the defendants' phones, according to court documents.
Prosecutors said Fahie and Pickering-Maynard allegedly boasted of a well-oiled smuggling and money laundering machine at their disposal, bribing island authorities and forming shell companies to hide illegal activities.
Fahie was frustrated, according to prosecutors, at not being paid well enough for his illicit acts. At one point, he allegedly offered to use his connections to supply firearms as well.
Prosecutors have not yet released details about whom Fahie spoke of on the tapes. On the bribe list, according to court documents, were police, port authority personnel, and at least one senior BVI government official.
The United Kingdom's Commission of Inquiry report, issued shortly after the arrests, alleges potential widespread corruption within the British overseas territory — so much so that auditors recommended suspending the constitution and sacking elected officials.
But the published report did not name wrongdoers, only saying further investigation was needed.
Court records and local news reports show a web of interconnections in the islands' closely-knit population of influence.
On June 1, 2011, a 20-year-old Kadeem Maynard swung a baseball bat at high school students, stopping them from leaving campus. He and Royal British Virgin Islands Police officer Petranella Frett had driven to the school when Frett's daughter claimed her phone had been stolen. Contemporary news reports have the adults searching the students' belongings until the students protested. Frett started cursing, and Maynard got the weapon. Maynard was fined $2,000, and Constable Frett was, eight years later, awarded the First Clasp to the Overseas Territories Police Forces Medal for Long Service and Good Conduct for 25 years.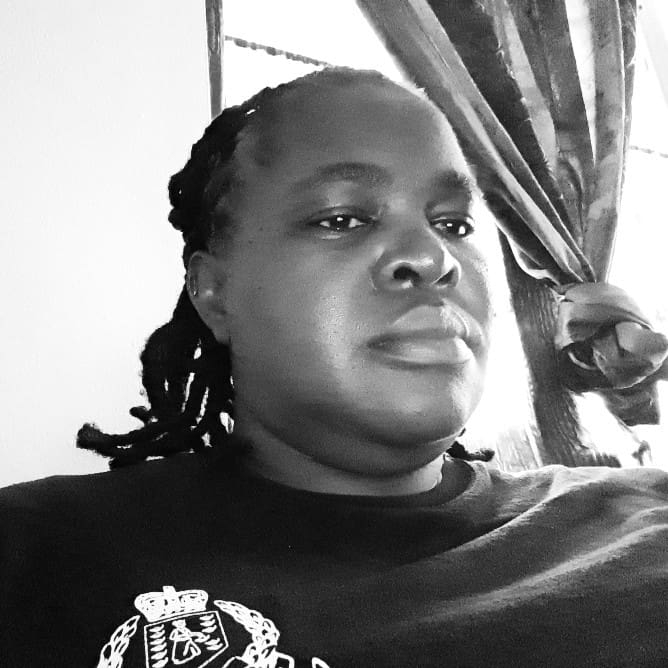 There are almost no reports about Pickering-Maynard prior to her arrest with Fahie. She ran unsuccessfully for public office in 2015. As of 2020 voting records, she and her son lived in Greenland, East End, Tortola, not far from Frett. She worked in management of the BVI Ports Authority along with Deputy Chairman Roxanne Sylvester, a name that appears in bail documents after Fahie's arrest.
When Albion Hodge posted $500,000 to assist in Fahie's release in June, the USVI and BVI businessman needed to convince the Florida judge that the money was not obtained by some criminal enterprise. Hodge, who runs a ferry service, stated, without further explanation, that he was not now nor had ever been married to Roxanne Sylvester. Hodge also said he was not the brother of Alvin Hodge — explaining to the court that Hodge was simply a very common BVI surname.
Albion and Alvin Hodge were not strangers, however. In 2002, U.S. and BVI authorities started investigating questionable telecommunications contracts in the construction of the Terrance B. Lettsome International Airport.
A new company started by the Hodges, B&A Networking Services, was awarded a telecommunications contract despite the company having no experience or expertise in the field, investigators said. B&A Networking Services used a Banco Popular account in Tortola to collect close to $1.8 million, court records show. It was the same branch in which Sheila Fahie, Andrew Fahie's wife, worked, investigators said.
Investigators alleged the Road Town branch was a central setting in the scheme.
Andrew Fahie, then the BVI's 33-year-old Minister of Education and Culture, and his wife allegedly started receiving money from the B&A Network Services account and funneling it to Miami in a way that avoided detection.
Prosecutors said in May 2001, the minister asked B&A Network Services to write a $70,000 check to a company called ADD Services, which was seeking a $50,000 loan. The extra $20,000 was given back to Fahie, according to court documents. ADD Services deposited the check in their Banco Popular account on May 28, 2001, and that same day withdrew $20,000, which was delivered to Fahie, court records show investigators alleged.
A month later, prosecutors said, two more withdrawals of $10,000 came from the ADD Services account and were given to Fahie. In February 2002, he allegedly arranged for Sheila Fahie to give $50,000 to an ADD Services sister company, Crescent, for an investment that benefited an ADD Services official.
While court records don't explain exactly how the alleged scheme worked, they do show investigators claimed by April 2002, when BVI police started making arrests, that the Fahies were sneaking money to the U.S. mainland.
International travelers to the United States carrying more than $10,000 must list it on their Customs Declaration Form. The Fahies allegedly used couriers to carry $9,000 each, then give it back in Miami. They repeated this in June and also sent themselves money via Western Union, court records show investigators alleged.
In October 2003, the U.S. government started investigating the Fahies for money laundering.
On Jan. 19, 2004, Albion Hodge, Bevis Sylvester, a budget coordinator, Berton Smith, a manager of the BVI government telephone services and Ludwis Allen Wheatley, the BVI's financial secretary from 1998 until he was suspended from duties in March 2002, were sentenced after they pleaded guilty in a BVI court to deceptive business practices and related crimes. Hodge and Sylvester were sentenced to six months and fined. Wheatley and Smith were sentenced to nine months in prison and fined.
In 2006, Wheatley and associate Wesley Penn lost an appeal to the United Kingdom's Privy Council of their 2003 corruption convictions related to the airport. Wheatley had awarded contracts to Penn's P&W Heavy Equipment and Accurate Construction, a company in which Wheatley had an undisclosed interest. It was not clear if P&W was meant to stand for "Penn and Wheatley."
It was also unclear if the investigation into the Fahies continued, if they were ever arrested before the alleged cocaine-smuggling plot, or if charges were ever leveled against Alvin Hodge, who continued to receive government contracts well after the B&A Network Services incident. A 2008 BVI Auditor General report listed Hodge as being paid $55,871.03 for road paving, fencing, and gut cleaning. The report begins with the motto "Towards Greater Accountability."
Pickering-Maynard had been the Ports Authority managing director since March 2021 after serving as deputy managing director from 2019. In 2015, she launched her unsuccessful bid to unseat Kedrick Pickering, who represented Tortola's 7th District. She called herself the candidate for reform and action.
In their evidence against Pickering-Maynard in the alleged cocaine-smuggling plot, U.S. prosecutors quoted an unnamed alleged international drug runner as saying he "owned" her.
In a 2015 campaign post on social media, Pickering-Maynard said what people do behind closed doors represents their authentic selves.
"They say that a person's true character is expressed in those moments when no one is looking; when they feel comfortable enough to say whatever they want," she wrote.