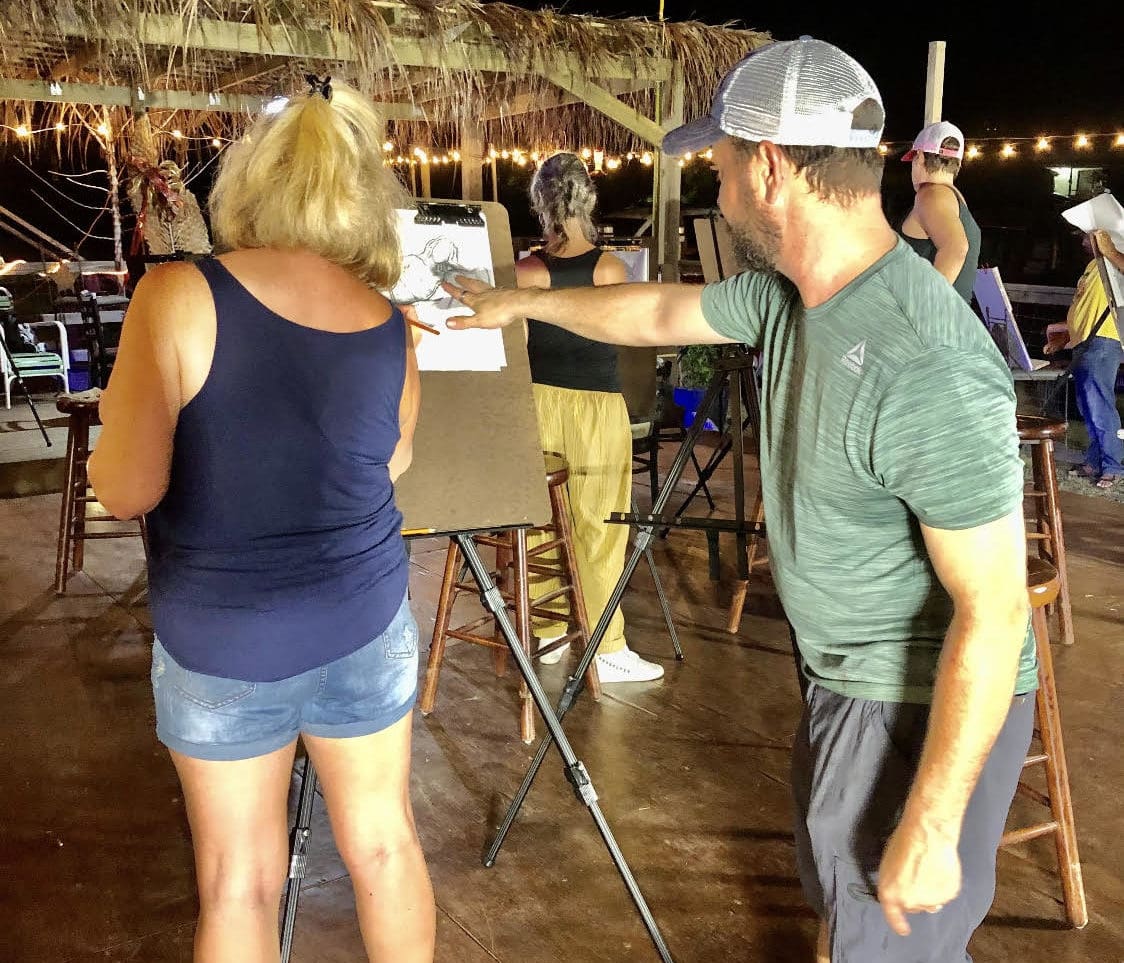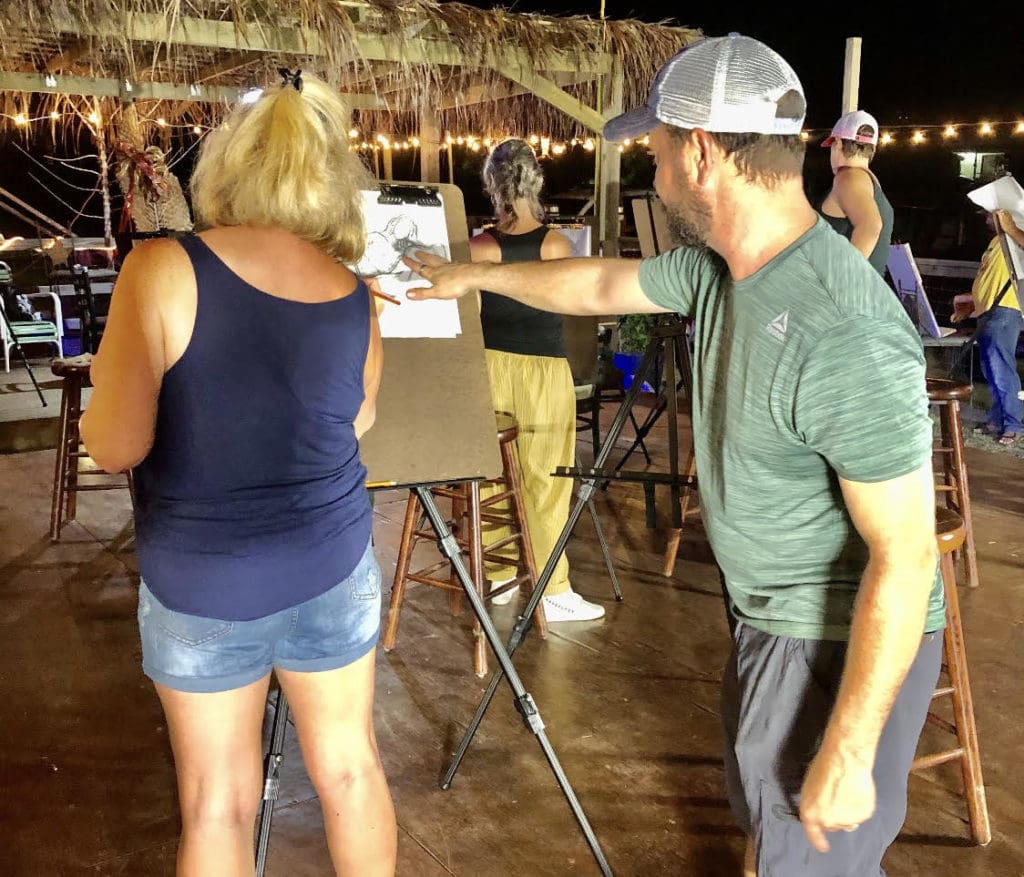 Artist Bryan McKinney will hold two figure drawing sketch classes on Friday, Oct. 1 on the open-air deck of the Coral Bay Caribbean Oasis restaurant on St. John.
The first class is from 4-6 p.m. and the second from 7-9 p.m. A cash bar will be open from 4-9 p.m. Class sizes are limited to 12 people, though you may enroll in both sessions. The cost is $35 per person, paid in advance to guarantee your spot.
The model will be Corinne Olsen. Make and pay for your reservation with cash or Venmo to Bryan at 816-813-7379 or to Karen at 340-643-7923.