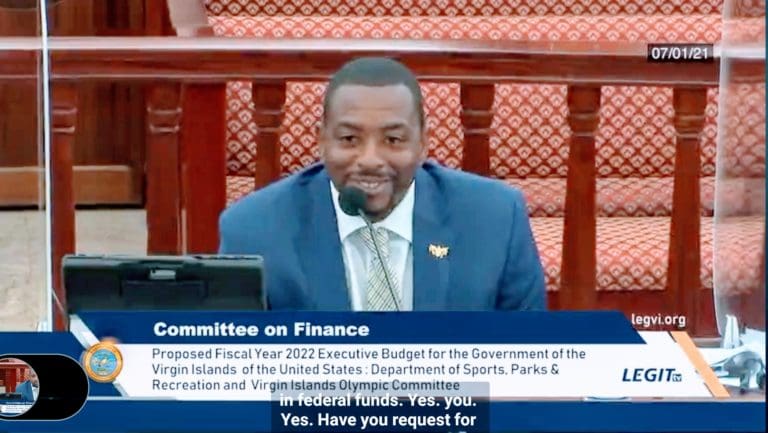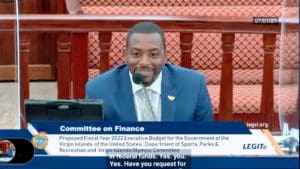 During Thursday's budget hearing, Sports, Parks, and Recreation Commissioner Calvert White told Finance Committee members that without adequate staff, more money, and the power to enforce regulations the department is limited in its ability to maintain the dozens of beaches that envelop each island.
"One of the problems is enforcement," White said. "Although we have jurisdiction and management over public beaches for the V.I. Code, we don't have an enforcement arm in this department. It would be great if this department could have an enforcement arm on our public beaches to assist with some of the things we are seeing going on."
The idea to add beach enforcement officers to the department was not a new one for White. But he said it is not part of the presented fiscal year budget because currently it is not legislated nor has funding been allocated. But many of the complaints senators lodged about the public's beaches could be rectified by the fruition of White's idea.
Some of the complaints raised by committee members and department officials included the regulation of canines that are brought to the beach, trash strewn on the beach and overfilled trash bins, and boaters who invade swimming areas.
"Lifeguards have had to come in contact with some of those vessels that are coming in past the buoys and coming into the swim area," White said. "There are times when those lifeguards get into verbal confrontations with the captain of those vessels. If there was an enforcement arm, where you can actually ticket someone or even arrest someone for that, I think that would curb that type of behavior."
(While everything from the water's edge to 50 feet or the vegetation line is under the jurisdiction of Sports, Parks and Recreation, the Department of Planning and Natural Resources has jurisdiction within the water.)
The enforcement officers could also be used to ticket individuals who illegally bring their pet to the beach, though White said many individuals have tried to avoid the law in the past when confronted.
"The only dogs allowed are those service dogs," White said. "What we have been seeing in the past is that you have emotionally supportive animals, and people are trying to use that as a justification for these animals. However, the law is clear it has to be a service animal to be allowed at the public beaches."
Sen. Kurt Vialet said during his latest trip to the beach he noticed someone had a large party and compiled all their "10 trash bags" near the bin, but still left it there instead of packing it out.
"The beaches in the Virgin Islands are so beautiful that it is up to us to protect it. It is just a shame that everything, it seems like just everything, we've got to try to regulate it and enforce it," Vialet said. "You go to the beach, pick your trash up … You have a dog that poops on the beach, pick it up. These are very simplistic areas that we should not have to enforce."
Though everyone agreed the government shouldn't have the burden of enforcing common civic behavior, ideally, White said the department would still like one beach enforcement officer for St. John, two for St. Thomas, and three or four for St. Croix.
Separately, White presented the department's proposed Fiscal Year 2022 General Fund Budget of nearly $9 million and a Fiscal Year 2023 General Fund Budget of just over $9 million.
Sens. Marvin Blyden, Samuel Carrion, Dwayne DeGraff, Donna Frett-Gregory, and Kurt Vialet were present for the hearing. Sens. Javan James Sr. and Janelle Sarauw were absent. Additional non-committee members were also present for the hearing.