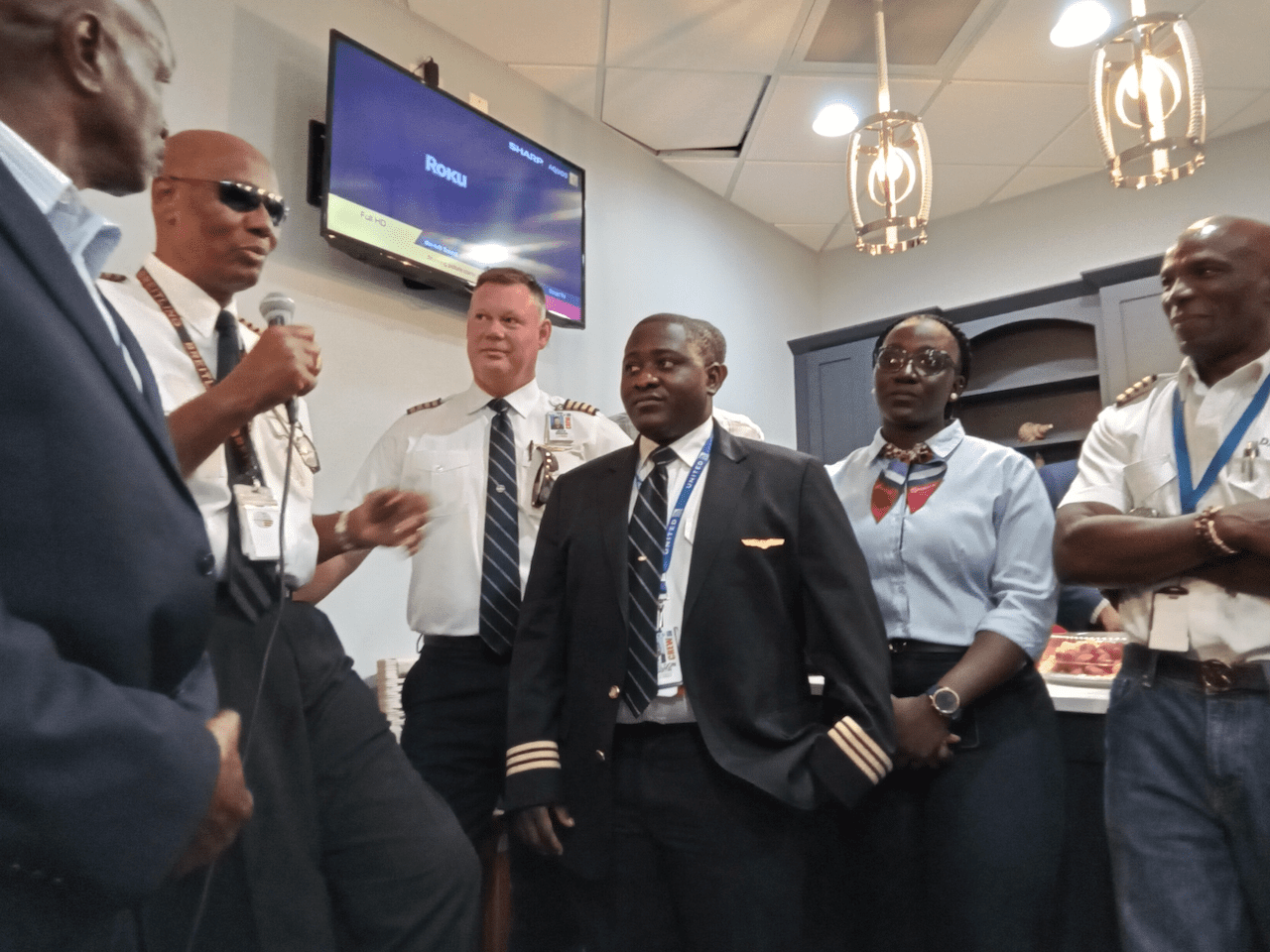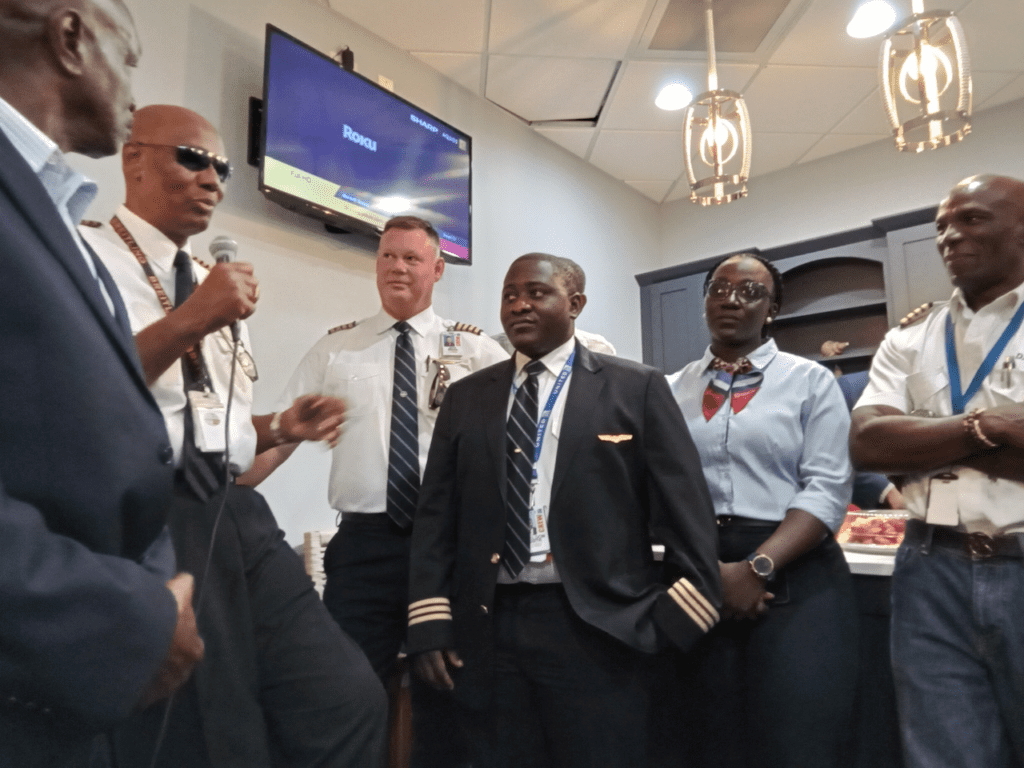 When United Airlines Flight 1529 landed at Cyril King Airport on Wednesday, it was greeted by people eager to greet a native son. It was also a chance to welcome home one of the airline's newest aviators.
Thirty-year-old Sheldon Martin said he started flying 14 years ago while attending the Ivanna Eudora Kean High School. His work with United Airlines began in March; Wednesday's flight as copilot was the first time Martin returned to St. Thomas, where he was born.
Martin told those who gathered in the airport lounge he was glad to fly a plane back to the place where his career began.
"I'm very happy to be here," Martin said, although a few hours earlier, it was not certain that he would be in the cockpit on the flight from Newark Airport to St. Thomas.
"They called me off of my trip, so I called the company. I called my boss and I said, 'Is it possible, because this event is happening today,'" explained Martin.
"He worked hard to get me back in. And I want to thank him as well, to help get me back here, and make my dream come true; to get back here where my flight training started," Martin said.
He was greeted by government officials, educators and airport executives. Leading the way and waving a Virgin Islands flag was Ferris Martin, who raised Sheldon as a single father.
Ace Flight Center flight instructor Cleo Hodge also remembered Martin as a youth in training to become a pilot. In comments made at the reception in the lounge, the copilot remembered paying for flight lessons from the pay he got from an after-school job at Lockhart Gardens Shopping Center.
Hodge spoke with pride of both Martin and Adrian Tutein, a young American Airlines copilot from St. Croix who made his first St. Thomas flight on Friday. He also remembered adding a couple of complimentary lessons and driving his student home to his father after class on some occasions.
"I saw the potential in him," Hodge said.
From the family members who came to greet Sheldon Martin and United Senior Pilot Jeff Gibson came a story of a young man who nurtured a love of airplanes from a very young age.
"His mother and I grew up in the same village (in Antigua), and Sheldon was always interested in flying, always watching the planes," said family friend Bernice Webster.
Cousin Shaquille Challenger recalled the days when Martin's love of planes shifted into a higher gear. They were teens at the time, cousins living together as brothers.
Challenger remembered his cousin began flight school on St. Thomas, how he left to attend college in North Dakota, and from there started flying with Frontier Airlines after graduation in 2017.
That was the beginning of a years-long journey to fly with a major commercial carrier. Now, with that step accomplished, officials like Port Authority director Carlton Dowe said he'd like to see Martin share his story.
During the reception held for Tutein on Friday, Dowe described some of the efforts to offer training opportunities to other Virgin Islanders interested in the aviation industry. Dowe said he hoped to send role models like Martin into local schools to tell their stories.
"It's a commitment to come home and hit all of these public schools to help these young people understand that there is light at the end of the tunnel," the director said.
United Airlines Senior Pilot Jeff Gibson said Martin joined the airline at a time when the U.S. carriers are experiencing pilot shortages. To make up the deficit, air carriers must increase the hiring of qualified applicants.
It's a trend that's likely to continue for the next five years, Gibson said.