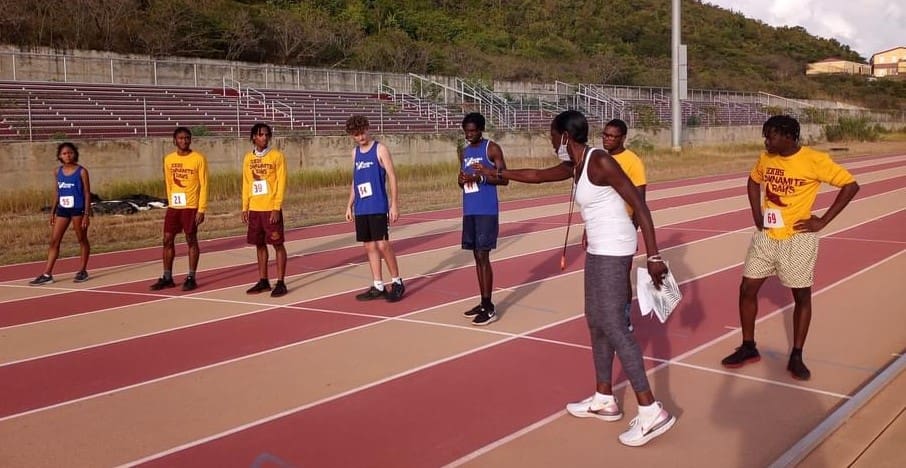 The student-athletes in the St. Thomas/St. John district were off and running for meets three and four of their compressed cross-country schedule. Runners from Antilles School, Gifft Hill School, Ivanna Eudora Kean High School (IEKHS), and the Virgin Islands Montessori School & Peter Gruber International Academy (VIMSPGIA) took to IEKHS' track for both events.
On Tuesday, December 7, 2021, there were three competitors, all from Gifft Hill School, competing in the Middle School Division. Brian Fogarty was the first athlete of the day to complete the course, finishing in a time of 7:47. Cleo Kinsella (12:41) just held off teammate Kayla Roberts (12:44), beating her by three seconds.
In the Junior Varsity Division, only the boys came out to run. Miles Tolud of VIMSPGIA led the group completing the mile run in 6:30. Chris Newman (6:39) and Jack Oram (6:42), both from Antilles School, rounded out the top three performers in the JV boy's division.
The most exciting race of the day ended with four runners crossing the finish line within eight seconds of each other in the Varsity Boys Division. Rahyim George of IEKHS held off the field with a 6:24 run. VIMSPGIA's Cecil Hector was right on his heels, recording a 6:29 run. D'Yonte Newton of IEKHS and Joquin Hawkes of VIMSPGIA finished with times of 6:30 and 6:42, respectively. Maia Tolud was the top female runner in the varsity girl's division with a time of 6:47.
On Thursday, December 9, 2021, the group was back on at the IEKHS track one more time. Once again, Barracudas from Gifft Hill School were the only participants in the Middle School Division. Brian Fogarty strolled past the finish line at 8:46. Cleo Kinsella improved on her time from earlier in the week, completing her run in 11:42.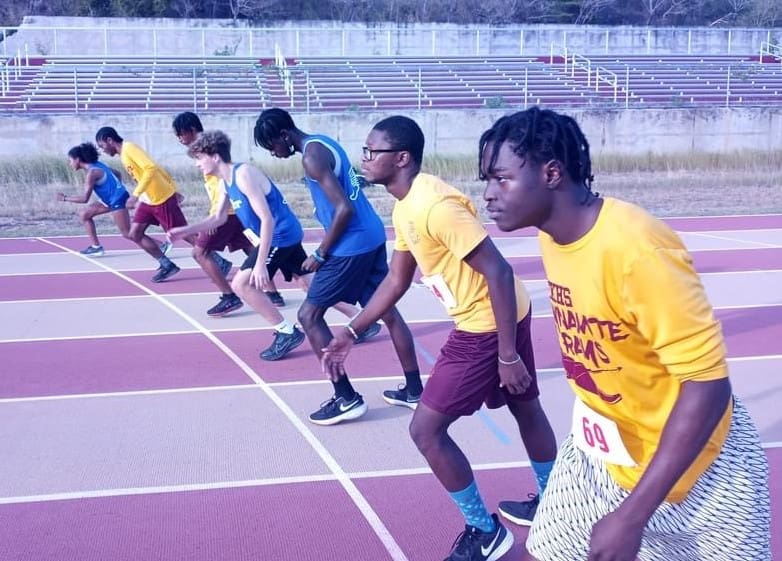 VIMSPGIA claimed the top two spots in the Junior Varsity Boys Division as Andy Bornn (6:38) navigated the home straight better than teammate Miles Tolud (6:41) to escape with a three-second victory; Antilles School Chris Newman finished third with a time of 6:54.
In Varsity Boys' action, the race was not as closely contested as Tuesday. Rahyim George of IEKHS had a little more breathing room at the end of this race finishing in a time of 6:22. Cecil Hector and Joaquin Hawkes representing the Volts of VIMSPGIA, completed the course in 6:30 and 6:34, respectively.
The final two events in the 2021-2022 St. Thomas/St. John Interscholastic Athletic Association Cross Country Schedule will take place on Tuesday, December 14, 2021, and Thursday, December 16, 2021. Tuesday's meet will be held at the IEKHS track, while the final meet of the season will take place on the Waterfront Apron.