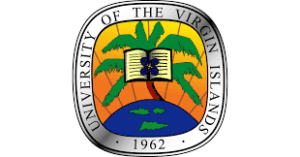 In a list published last week on Forbes.com, the University of the Virgin Islands (UVI) was ranked as one of the top Historically Black Colleges and Universities (HBCUs) with online degree programs in the U.S. in 2023. The UVI online degree program was recognized among ten distinguished HBCUs for its low student-to-faculty ratio, relatively high student retention rate, and low average net price per year. The ranking is based on research conducted by the education team at Forbes Advisor, an online platform that aids consumers in making financial decisions.
"We are very pleased to be recognized by Forbes Media, a world-renowned and trusted source of news and consumer information," said UVI president, Dr. David Hall. "Indeed, UVI offers an academically rigorous online program that is not only affordable, but also provides a level of student support, a small class environment and access to faculty that sets UVI apart. These are the hallmarks of a UVI education, and we are proud to be able to offer an online option to students in our community and abroad."
UVI launched its online degree program in 2018 in response to growing demand in the Virgin Islands and globally. Currently, students may pursue associate, bachelor's or master's degrees in six accredited programs in popular fields: management, accounting, criminal justice, business administration, organizational leadership and educational leadership. Additional programs are added based on demand. Classes are taught by credentialed UVI professors in a format that is 100 percent online, offering students the option for free online tutoring and office hours either online or in-person.
To ensure the online program meets the high academic and quality standards as the on-campus programs, the online program is led by UVI provost, Camille McKayle, Ph.D., and a team of committed faculty and staff including Pamela Moolenaar-Wirsiy, Ph.D. dean of Innovation and Student Success and interim vice provost of Enrollment Management; assistant provost for online learning Ameeta Jadav, Ph.D.; and a dedicated academic advisor, Wendy Fedler, who works one-on-one with each student. Courses are designed with a consistent and easy-to-use interface with a focus on student experience, academic rigor and quality.
"It is important that the students who are part of UVI Online get the same service that students who take courses face-to-face experience. So, from the beginning, students are introduced to and have access to dedicated admissions persons, librarians, faculty, deans and administrators at UVI," explained Dr. McKayle. "It is our hope that students will know that they are seen and are much more than just an extension of their keyboard. We start like this, and hope that they end their time with UVI by attending graduation in person. As provost, it is important that every aspect of UVI is available to all our students."
One of the features that makes UVI Online convenient for learners is the multiple start dates offered throughout the year. "Because semesters are only eight weeks long, students have the flexibility to start when it's most convenient and the choice to continue throughout the summer months when on-campus students typically take a break," said Dr. Jadav. "The advantage is that online students may complete their degrees more quickly, if desired, or pick and choose what sessions to take based on work or personal schedules."
The deadline to apply to UVI's upcoming Aug. 2 to Sept. 27, online session is July 21. For more information and to apply, visit https://online.uvi.edu/'
To read the Forbes article, visit Best HBCU Colleges With Online Degrees 2023 – Forbes Advisor.
For more information, contact pr@uvi.edu.
UVI 13D Research & Strategy Innovation Center Hosts Highly Anticipated Grand Opening
****************************************
The University of the Virgin Islands (UVI) held the grand opening of its 13D Research and Strategy Innovation Center Saturday on the Orville E. Kean Campus on St. Thomas.
Named after long-time philanthropic supporter 13D Research and Strategy, a St. Thomas-based global research firm, the 18,000-square foot center is designed to inspire creativity and collaboration. The Innovation Center will serve as a hub for students, entrepreneurs, startups, researchers and businesses, providing them with the resources and support they need to turn their ideas into reality.
"The idea and vision behind UVI's 13D Research and Strategy Innovation Center is really creativity in action. The idea was born out of the collective minds and souls of this institution and out of our need to ensure that our strategic plan 'Greatness Through Innovation' had a concrete manifestation of its mission," said Dr. David Hall, president of the University of the Virgin Islands. "The goal of this center is to help students, faculty and the community to be the architects of those next generations of technology."
"The $3 million gift from 13D Research founder Kiril Sokoloff creates an endowment that can be used to continuously expose our students and our community to the latest technology and insights that are available," said President Hall, noting that the center is not limited to engineering and computer science, but every discipline at UVI will utilize the center to stimulate creativity and innovation in their field.
Currently home to UVI's Center for Excellence in Leadership and Learning (CELL) Culinary Arts program and aviation simulation training program, the Innovation Center will house a variety of tenants, including business and technology start-ups, and provide office space as well as a creativity and innovation lab, artificial intelligence room, technology lecture space, classrooms and conference rooms where students, faculty and community members can come together to collaborate on the exploration of new ideas, techniques and designs.
"I was extremely excited about helping this community," said Sokoloff, who has supported UVI over the years through his company's sponsorship of the annual 13D Student Entrepreneurial Competition and the University's Distinguished Professorship of Entrepreneurship. "With the combination of the entrepreneurship program and the Innovation Center, I truly believe we will see some amazing and hopeful progress in our community," he said. "I am deeply proud to be involved in this venture."
Inviting other members of the community to support the university, Foundation of the University of the Virgin Islands (FUVI) board member Bradley Ebersol said, "If you are inspired today by some of the speakers and some of the ideas you've heard, we suggest that you look toward the Foundation as an opportunity to make a tax-deductible contribution that will go to your priority. UVI is leading in major ways, taking things from theory to practical action."
Speakers at the grand opening included donor Kiril Sokoloff and Woody Preucil, senior managing director of 13D Research; author and futurist, Pascal Finette, who delivered the keynote address, and local elected public officials.
UVI's first Dean of Innovation and Student Success, Pamela Moolenaar-Wirsiy, served as the event's master of ceremony and was instrumental in bringing the Innovation Center to life. "I want the dreamers and the idea authors to look at this space and know that they can literally and physically make their dreams come true," she said.
Those in attendance had the opportunity to participate in immersive tours and demonstrations of the innovative technology in the center as well as sample beverages from the onsite café and juice bar.
The grand opening was livestreamed for public viewing and is available on UVI's Facebook and YouTube pages.
For more information visit www.uvi.edu or contact pr@uvi.edu.