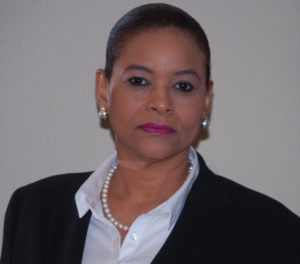 Two days after they began deliberations, a District Court jury found a former consultant to the Casino Control Commission guilty of diverting government funds for her personal use.
Defendant Stephanie Barnes was convicted on Wednesday of conspiracy to commit theft from programs receiving federal funds, receipt of government property and filing false tax returns. The verdict came at the end of a trial that began Dec. 6.
The jury began deliberations on Monday and returned its guilty verdict on three counts by Tuesday.
District Court Chief Judge Robert Molloy scheduled a sentencing hearing for April 20, 2022. After the jury returned the verdict, Molloy ordered the federal probation office to prepare a pre-sentencing report and submit it to the court by Feb. 24.
The judge also ordered legal teams from the U.S. Attorney's Office and defense attorneys representing Barnes to file sentencing memoranda by April 7.
The defendant was ordered to surrender to the U.S. Marshal service by Dec. 27.
Barnes, along with former Casino Control Commission Chairwoman Violet Anne Golden, was accused of using funds approved for agency operations and spending it on trips, clothing, entertainment and other unapproved items. Investigators said Golden hired Barnes to work as a consultant, developing programs to help people with gambling addictions.
An investigation carried out by the office of the VI Inspector General in 2018 revealed problems with the agency's administrative functions. The audit's findings led to a referral to the FBI. Golden and Barnes were indicted July 11, 2019, and arrested a week later on July 18, 2019.
Golden pleaded guilty to misappropriating $295,503 of government funds in January 2020. She was sentenced in August of that year and was released in September 2021 after serving her sentence. The former commission chairwoman appeared at Barnes' trial to testify on behalf of the prosecution.
If given the maximum penalty on the conspiracy charge, Barnes could face 10 years in prison.