It's that time of year again — music, food and royalty will be on display throughout Cruz Bay. The St. John Festival, which kicked off on Saturday, June 3, with the Pan-O-Rama in the Franklin Powell Park, will include a new crop of youngsters vying for the title of St. John Princess 2006-2007.
There seems to be tough competition for the Mas, Music and a Cultural Mix for Festival 2006, as the four possible princesses all have remarkable good looks and impressive poise.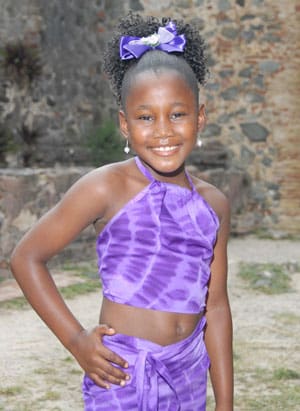 In a twist this year, seven-year-old twin sisters Aysha and Mirisa Clendinen will face off against each other as well as contestants Alli-Yah Henry, seven years old, and Yalfri Santana-Reyes, the oldest of the group at eight.
Aysia Clendinen, who attends the St. John Christian Academy, is being chaperoned by Leann Oquendo. Michelle Freeman and Yadia Wesselhoft are chaperoning Henry, who is in the second grade at Guy Benjamin Elementary School.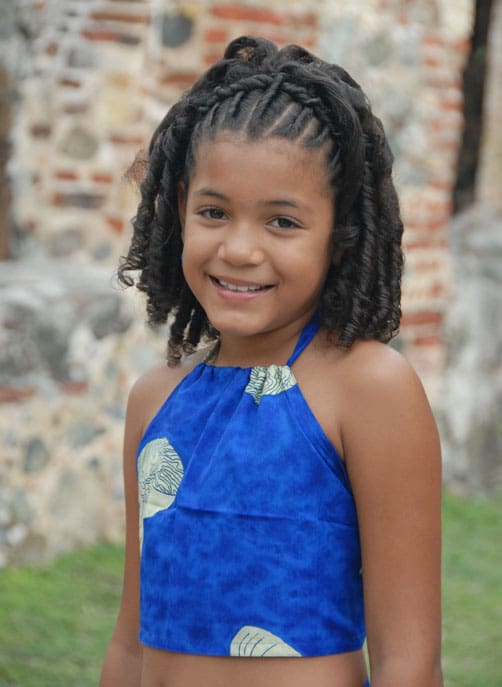 Santana-Reyes, a second-grader at the Gifft Hill School, is being chaperoned by Migdalia Felicano. Mirisa Clendinen, who attends the St. John Christian Academy, will be chaperoned by Abigail Hendricks.
The young ladies will show off their talent in swim wear, sports wear, evening wear and question and answer segments. Last year's St. John Princess Khadijah Edward will be on hand to pass her crown along to this year's lucky young lady. After many hours of preparation and practice, the girls will strut their stuff in the Winston Wells Ball Field on Sunday evening, June 18, at 6:30 p.m.