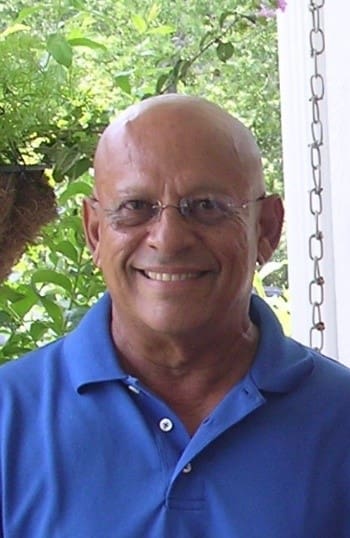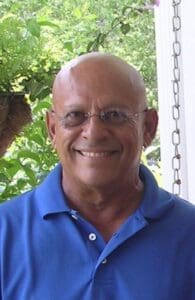 Frederico Garcia died on July 23. He was 82 years old.
He was preceded in death by his brother, Carlos Juan Garcia; and brother-in-law, John Duval.
He survived by his mother, Anna Maldonado Garcia; wife, Jeanne M. Garcia; sons: Maximo Luis Garcia, Frederico Garcia Jr., Joseph Anthony Garcia, Michael Angelo Garcia and Keith Caulfield; daughter, Elizabeth Garcia; brothers: Angel Luis Garcia, and George Garcia; daughters-in-law: Samantha Garcia, Sabrina Garcia, Sharon Garcia, and Anna Garcia, Nicole Caulfield and ex-daughter-in- law, Lyn Anduze; sisters-in-law: Patricia Duval Santiago, Elsa Garcia, Delia Garcia and Vilma Garcia; and brothers-in-law: William P. Duval and Andre P. Duval.
He is also survived by grandchildren: Shaine, Chloe, Maddox, Pierce, Owen, Ferran, Noah, Jacob, Siena, Jaedyn, Jonas, Samson, Leo, Kaden and Kyle; nieces and nephews: Selvyn Willocks, Eddie Santiago, Vince Duval, Danielle Colon, Vilmarie and Charlie Garcia, Pauline Hernandez, Edel Molina, George Garcia Jr., Benjamin Garcia, Grizelle Augustin, Giana Smith, Michelle, Justin and Jason Duval; great-great-grandson, Joshua Garcia;  godchildren: Elizabeth Garcia and Kyle Caulfield; and partner in crime, Jose Santiago (Chin).
Other survivors include aunts and uncles: Marina Hillebrand, Gumita Maldonado and Reyita Obando; cousins: Zeniada Maharaj, Grace Chardon, Enrique Garcia, Jaime Torres, Julio Torres, Demaso Torres, Anna Gonzales, Raymond Matos, Rosie Martinez, Ivelisse and Yvonne Garcia, and many, many more cousins too numerous to mention; and special friends: Rev. Boniface Blanchard, Angie Morales Torres, the Melendez family, the Mulero family, Mary and Todd Folytn, Anastasia Doward, Dr. Carmen Cintron, Dr. and Mrs. Fred Anduze, Dr. and Mrs. Walter Pedersen; as well as other relatives and friends too numerous to mention.
In lieu of flowers, please make a donation to St. Patrick Catholic School in honor of Frederico Garcia.
A Mass will be held at 10:30 a.m., Tuesday, Aug. 16, at St. Patrick's Catholic Church.