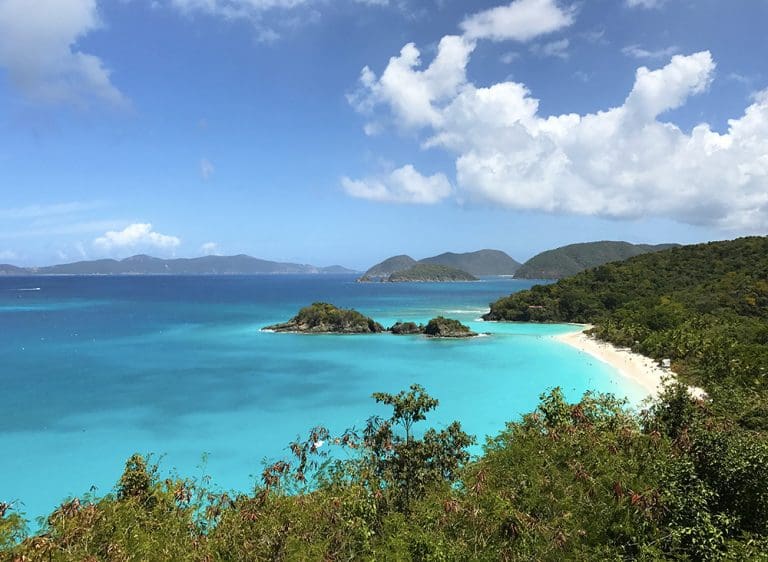 The national parks on St. John are not currently closed, but as the federal government shutdown continues, only a few enforcement officers are on duty.
"There's nobody home right now," said Joe Kessler, president of the Friends of the V.I. National Parks. "There are a few rangers out there trying to protect the resources of the park, but because of the ongoing shutdown, there's no one available to do anything else."
Kessler's organization is 3,500 members strong, headed by a board, and it provides 1,000 hours of volunteer support to the parks each year in areas ranging from cultural preservation and natural resource protection to activities that Kessler said "promotes the responsible enjoyment of the park."
Over the past few weeks, however, that support has included working with three sponsors – Cruise Ship Excursions, Red Wood Parks, and Aqua Tours, which all have a presence at Trunk Bay – to pay for a park staff member to keep park bathrooms open and clean, to keep water running and operate the visitors center at Trunk Bay and to do the cleanup of beaches along the north shore.
"Right now, it seems that essential workers are getting paid, but for the most part, the parks are not allowed to expend federal funds so we have to find another way," Kessler said. "And we are trying to help by rotating the maintenance where we can."
While there's no telling how long the shutdown will continue, the organization is prepared to maintain the position as long as necessary," Kessler added.
Volunteer groups across the nation are also pitching in where they can: according to a news report this week on Fortune.com, "Dozens of volunteers across the country, who originally planned to hike, are taking it upon themselves to help clean and maintain the protected grounds."
Along with picking up trash, groups have been soliciting support on social media, staffing welcome centers and cleaning facilities until national park services resume.