Lots of smiling faces after one of Ashley Cates' Cardio Sculpt classes at the St. John School of the Arts. 
All photos courtesy of Ashley Cates.
There are lots of ways to be active on St. John… Hiking, swimming, kayaking, practicing yoga, walking and even running the hilly roads throughout the island.  For those who prefer to stay indoors, there is another activity to add to this list, Twerk and Tone.
What is Twerk and Tone? It is a group fitness workout centered around cardio and muscle toning exercises. Ashley Cates, founder and creator of Twerk and Tone, came to St. John two years ago with her husband Shaun and their two dogs. It did not take her long to figure out that she wanted to share her passion for dancing and group fitness with her new island community.
Cates started out small offering just a few Cardio Dance classes a week while balancing a full-time job. In March 2016, she decided to leave her day job and commit to Twerk and Tone full time, setting a goal to "inspire people to find the happiest, healthiest version of themselves."
She has done just that. "I cannot say enough lovely things about Ashley and her classes," said St. John resident Teresa Fraguada. "I have to give a special shout out to my absolute favorite though… Cardio Dance. To dance away an hour is just pure pleasure. The fact that it is a killer work out is just an added bonus."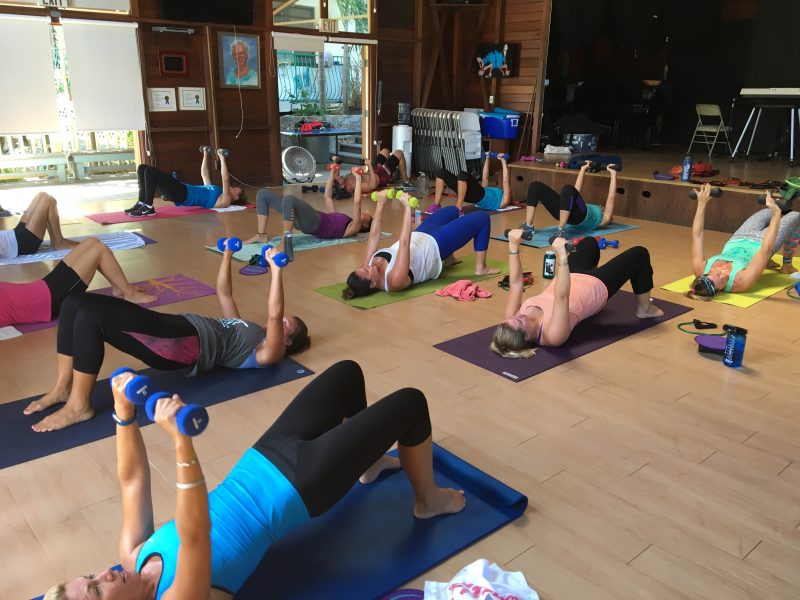 Cates offers ten classes per week at the St. John School of the Arts studio.
Cardio Dance is an hour-long aerobic dance class. Cates combines carefully selected music and choreography that elevate the heart rate and burn the maximum amount of calories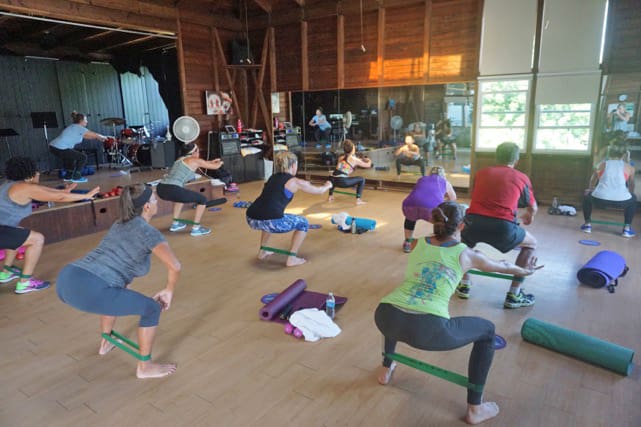 Cardio Sculpt is a high intensity, low impact, core-centric class that sculpts lean muscles while burning calories. She incorporates barre and ballet exercises with weights to provide a full body workout.
Long-time restaurant owner Chris Meyer is one of Cates' clients who attends both Cardio Dance and Cardio Sculpt classes.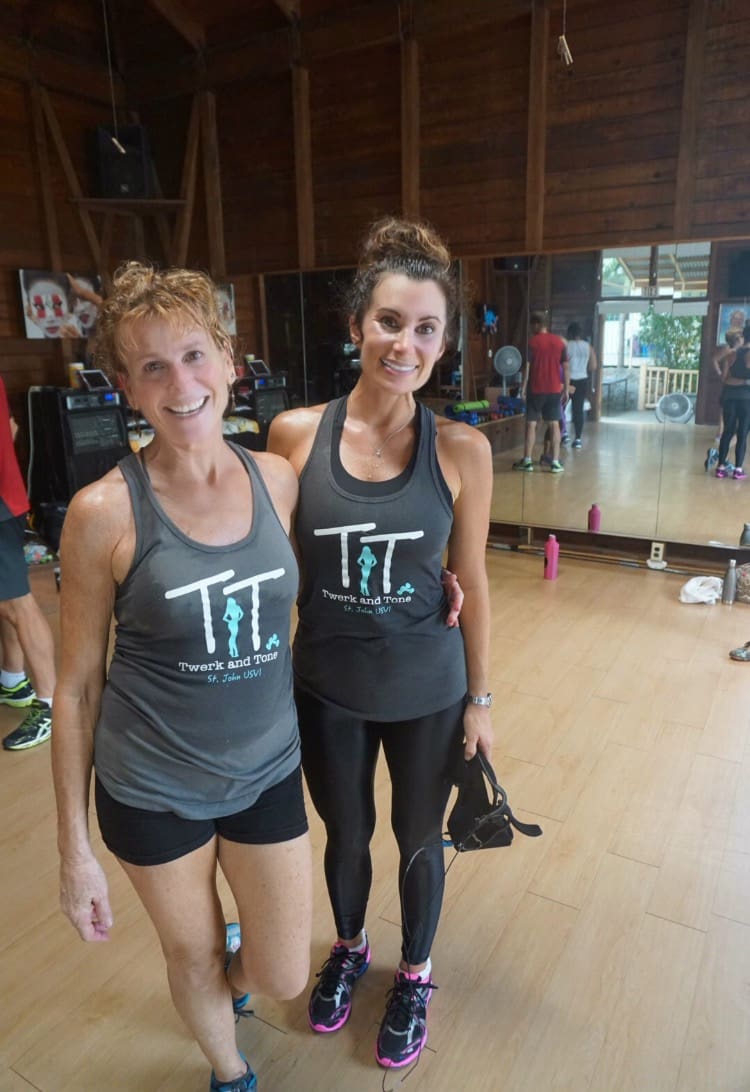 "Ashley helps me fulfill all I look for in a workout and then some! The toning classes focus on all muscle groups, large and small. She manages to cover three or four muscle groups at once with intensity and accuracy while encouraging us and cheering us on," said Meyer.
The St. John School of the Arts studio has proven to be the perfect location for her classes with its floor to ceiling mirrors, surround-sound speaker system and sprung dance floor. Cates is so thankful for the well-equipped space that she does her best to give back whenever she can.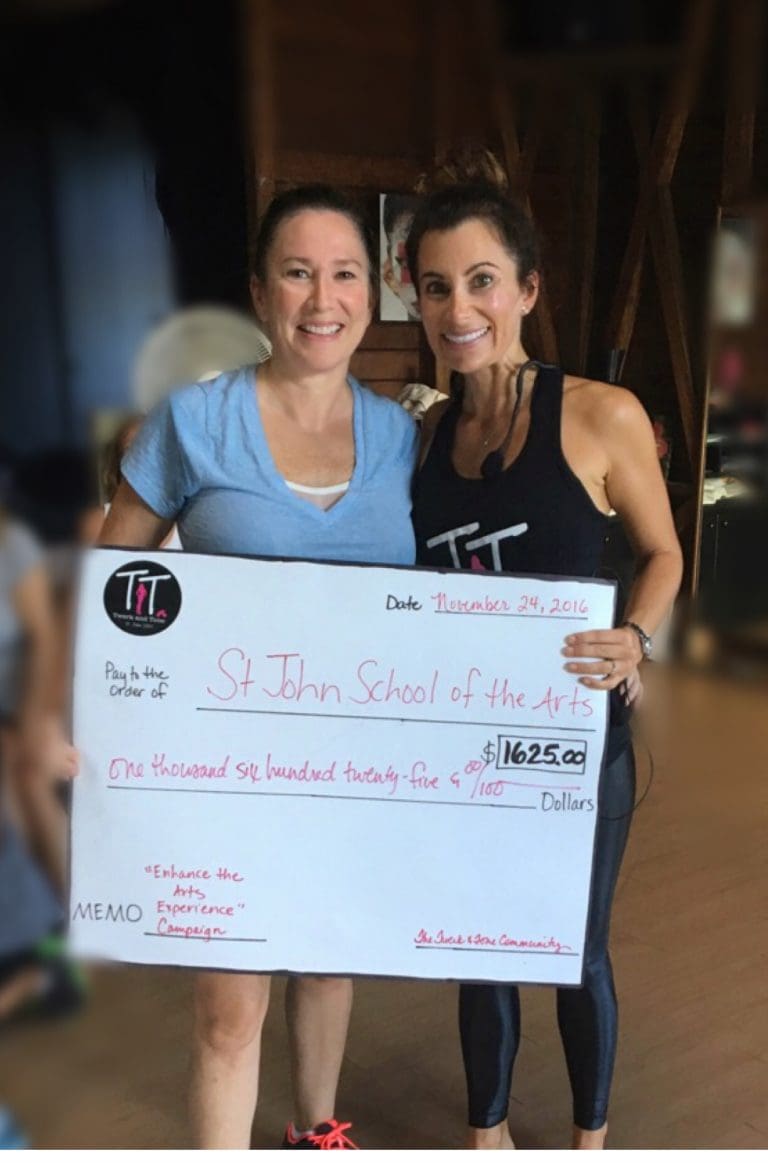 She was the first local business to contribute to the Enhance the Arts Experience, a campaign formed to provide air conditioning for the St. John School of the Arts. Cates offered a class on Thanksgiving Day hoping to raise $400. Her goal was surpassed– those who took her class that day contributed more than $1,600.
As a way to kick off the New Year, Cates is offering a special. For the month of January, new clients can take five classes for just $25.
In addition to her new client special in January, Cates is offering a fun, super-charged 75-minute Combo Class this Saturday, January 7 at 9:00 AM. It will start with 55 minutes of Cardio Sculpt followed by 20 minutes of Cardio Dance. The class is free with a suggested $20 donation to the St. John Cancer Fund.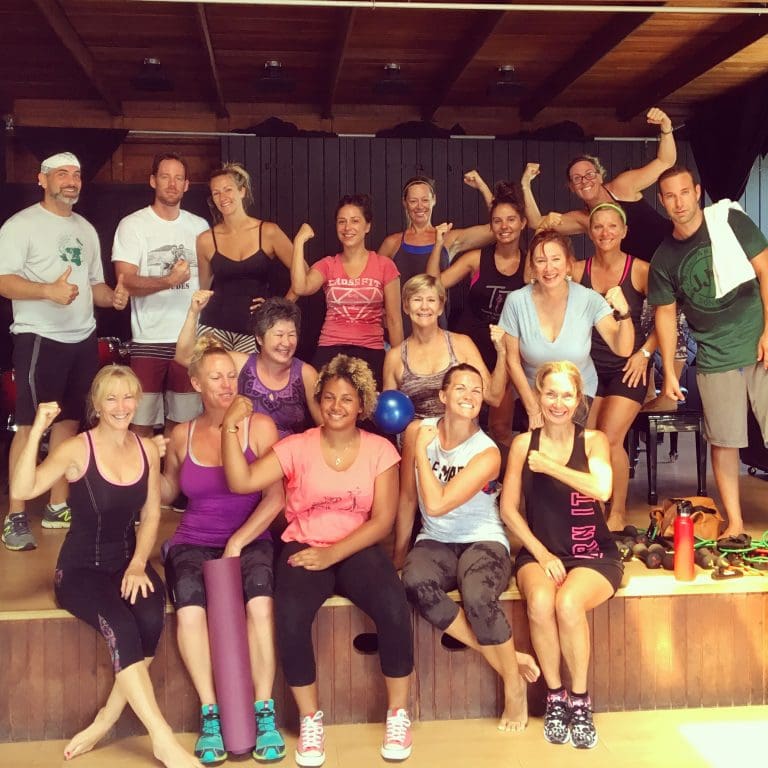 Cardio Dance classes are $10 each, or five classes for $40.
Cardio Sculpt classes are $15 per class, or five classes for $60; ten classes for $110; or 20 classes for $200.
Visit the Twerk and Tone website or Facebook page for the class schedule.