Although funding has been reduced, three valuable programs to help children reach their potential academically are continuing at the Julius E. Sprauve School (JESS) throughout the summer and fall.
The three-year funding cycle of the 21st Century Community Learning Program was due to expire in the summer of 2017, but a corps of dedicated community members has applied for an extension which is allowing the programs to continue until the next funding cycle in 2018.
Celia Kalousek, director of the St. John Community Foundation, said JESS will receive $187,500, which is 75 percent of the annual amount received in the past.  Program administrators this year are expected to find funding to provide a match of 25 percent of the overall costs. "We're looking for $46,875 to sustain the program at the current level of service," she said.
The 21st Century Community Learning Centers program, which is federally funded, encourages individual schools and community organizations to compete for funds to establish community learning centers.  These centers provide academic, artistic and cultural enrichment opportunities for students and their families.
[adrotate group="6"]
The St. John grant currently funds three programs: an after-school program at JESS which is offered during the regular school year; a summer camp day program which runs from July 5 through August 11; and an evening program for adult English Language Learners which runs throughout the year.
This summer, 113 children are attending the camp program at St. John's Julius E. Sprauve School from 8:30 am to 3:30 pm. The children go on field trips, participate in cultural and creative activities, and continue in classes for academic enrichment.
"I like math, reading, spelling, and drumming," said Heavenly Bertrand, who will be entering the third grade this fall.
"I like Zumba and drumming," said her classmate Yosairly Sanchez.
Adults as well as children are benefiting from the continued funding. Ten adults are now attending English as a Second Language classes which are held two nights a week at the school. The program for adults is designed to assist non-English-speaking parents support their children as they take on increasing academic challenges.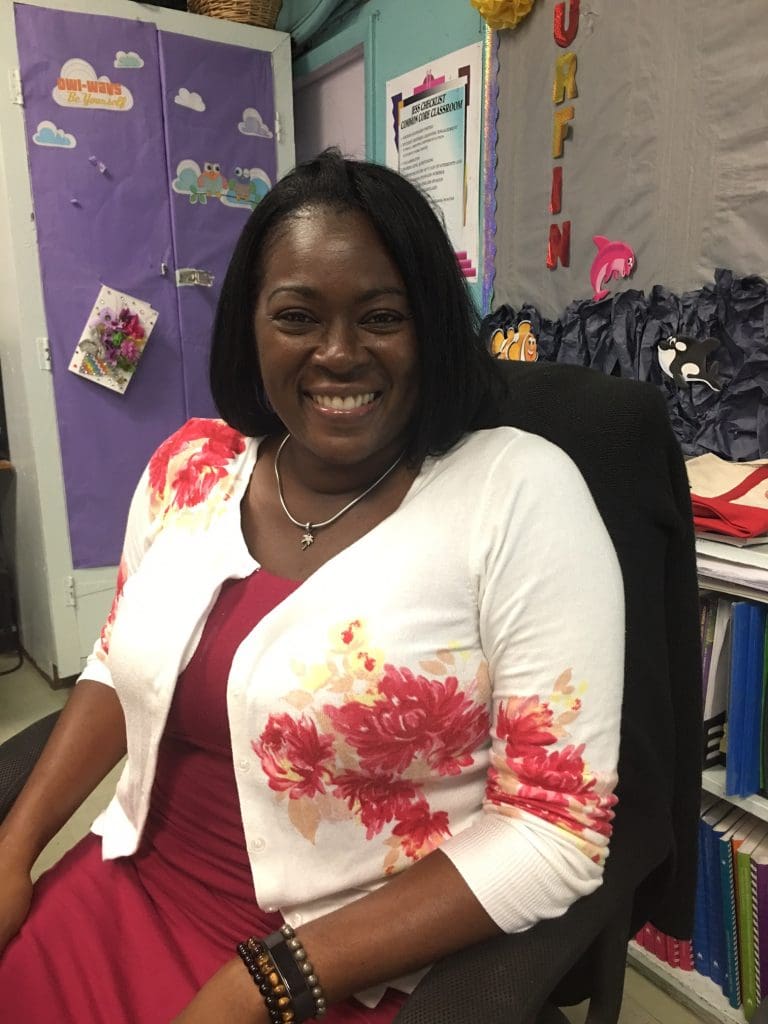 The 21st Century Community Learning Program has been directed for the past three years by Yvonne Wells, a retired St. John School principal.  This fall, Nina Farrell, who teaches computer classes at JESS, will take over as director.
Starting in September, she will oversee an after-school program in which children spend 90 minutes working on skills and completing homework, and then attend two 45-minute sessions in crafts, sports, and other recreational activities.
Farrell says she has lots of ideas for expanding the program, such as engaging seniors in the community as well as children who are home-schooled, and offering more programs in Coral Bay at the Guy Benjamin School, now a community learning center.   "I'm always shooting ideas," she said.
The staff of the after-school program has been partnering with the VI Department of Sports, Parks and Recreation and the St. John School of the Arts to expand the offering of activities during the school year.
Those who wish to donate or volunteer can contact Celia Kalousek at the St. John Community Foundation at 340-693-9410.