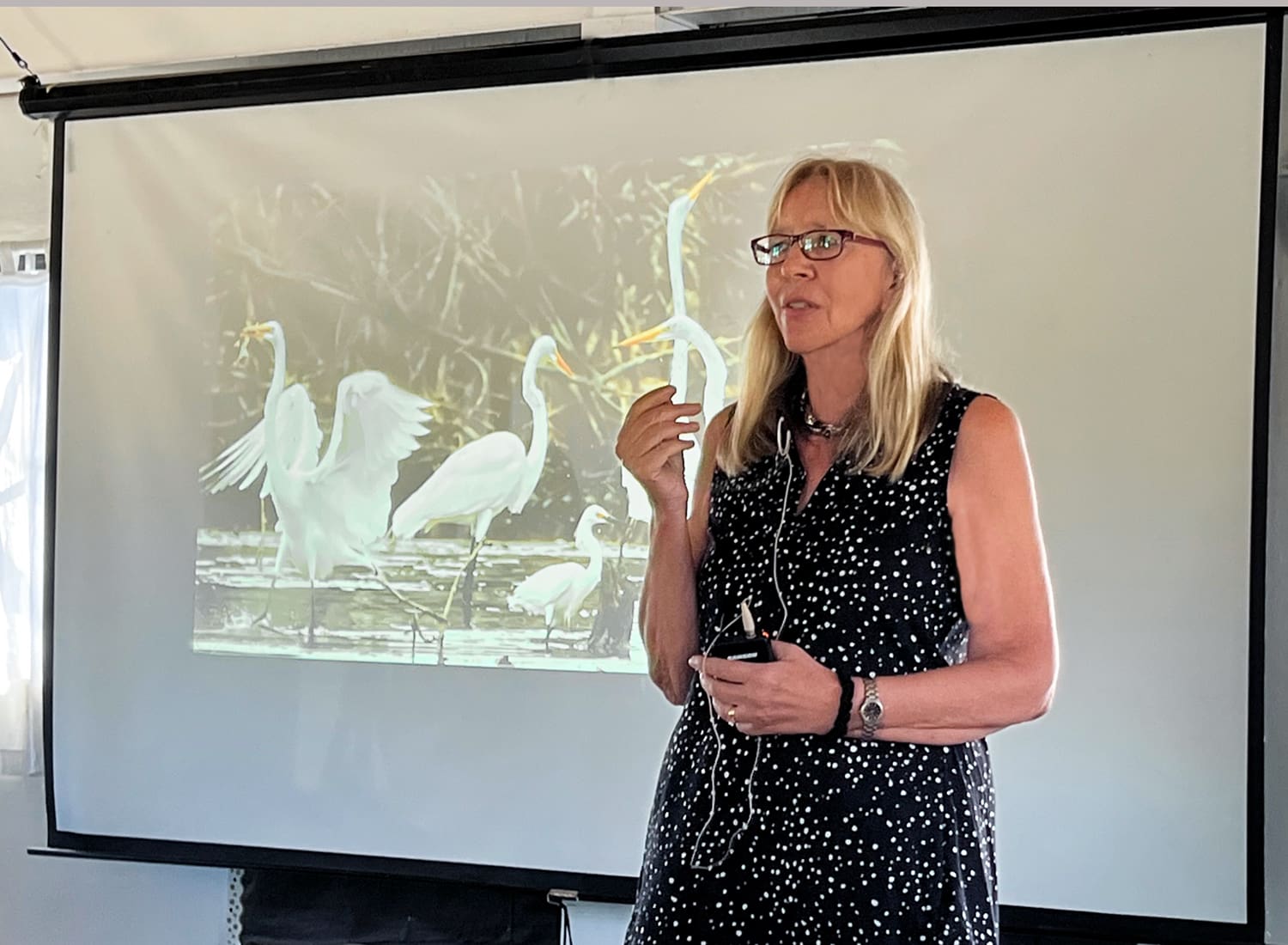 Readers of St. John Tradewinds and the Source have long appreciated the writing and photography of contributor Gail Karlsson.
Whether she's writing about berries, dragonflies, or land crabs, as she has in recent months, she embellishes her informative articles with amusing observations and always includes a collection of jaw-dropping photographs, such as these of hummingbirds.
Karlsson has developed a particular talent for photographing birds, a passion that began when she and her husband, Ed Oldfield, bought a home site near a salt pond in 2004.
As she roamed the property trying to learn about "what was going on there," she became fascinated by the many birds in the pond, in the trees, and in the air as they went about hunting, eating, nesting, and raising families.
But getting close to birds is not always easy, Karlsson told a crowd that gathered that came to hear her present "The Secret Lives of St. John Birds" at the Great Room of the Gifft Hill School on Saturday morning.
The event, co-sponsored by the St. John Land Conservancy, the V.I. Audubon Society, and the Unitarian Universalist Fellowship of St. John, attracted a full house.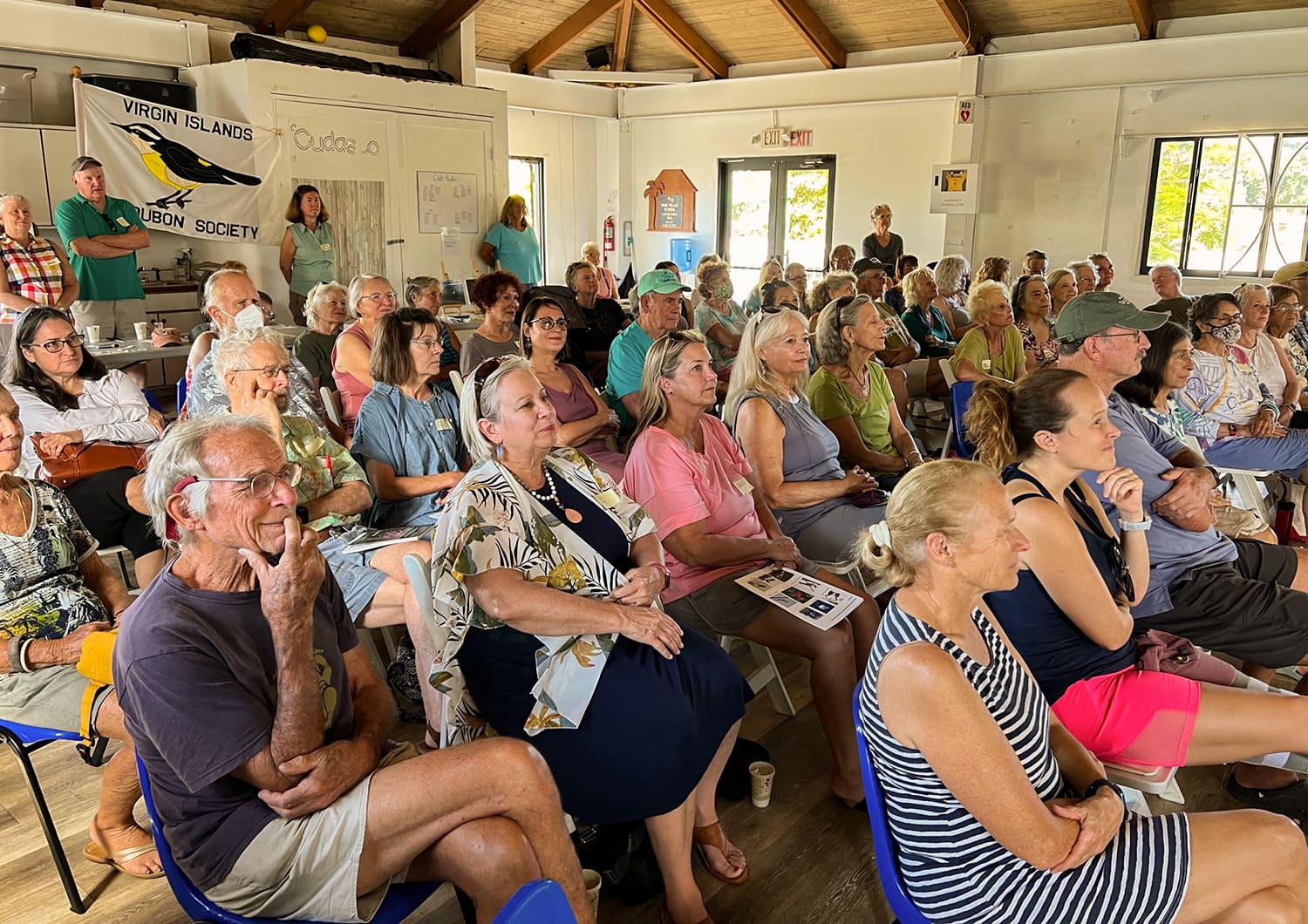 Photographing birds, especially near wetlands, often involves a lot of patience, as well as frequent scratches and sore muscles from crouching in the mud holding heavy camera equipment, including a telephoto lens, said Karlsson.
And getting good photos can take a lot of time. She once spent over a month going back frequently to observe a pair of nesting American Kestrels, she admitted.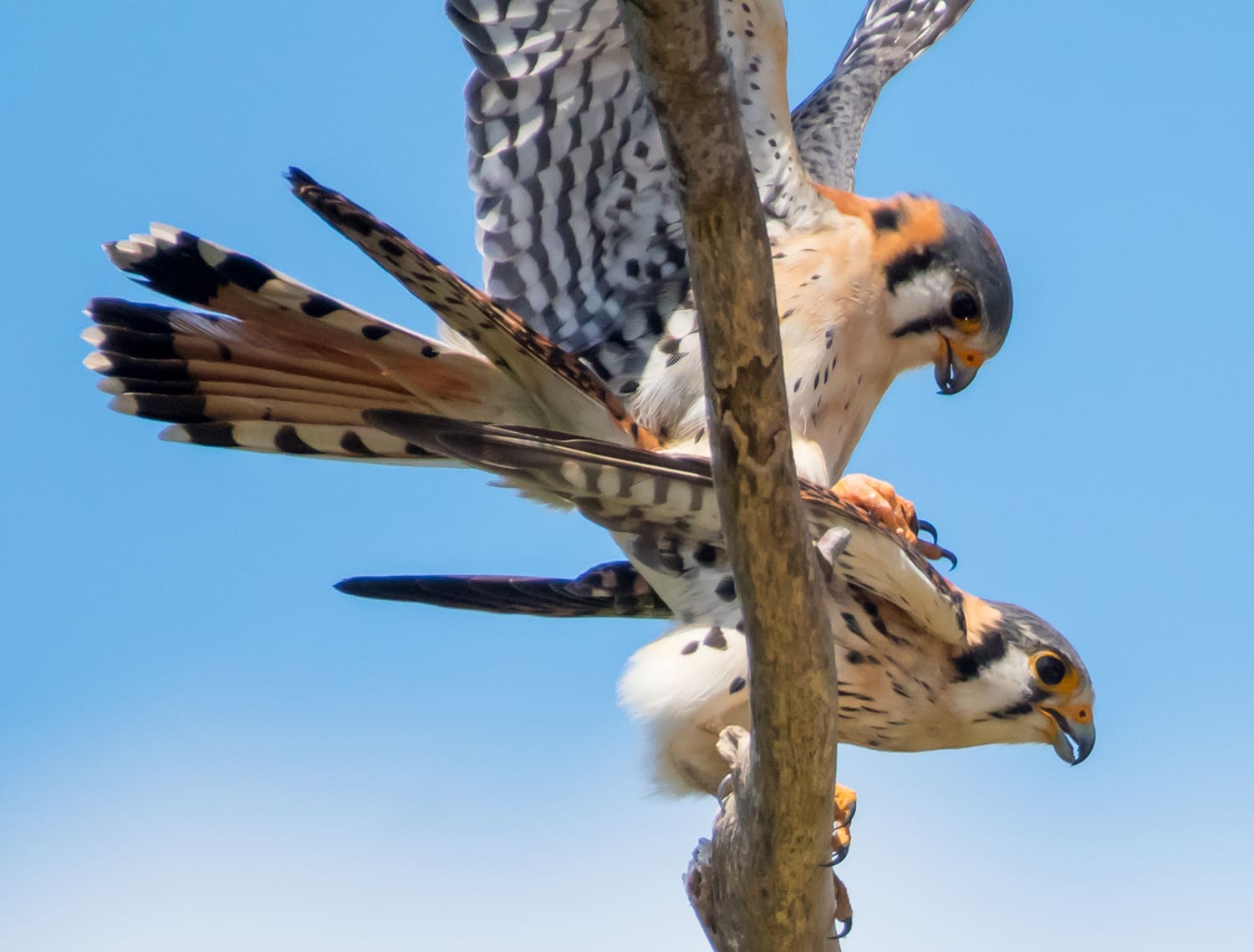 But as an environmental lawyer who has focused on many difficult issues, Karlsson said the effort is worth it.
Bird watching can be a practice that reaches the level of spirituality, she said. "It became a source of joy for me when some other aspects of my life were particularly challenging."
In her presentation, Karlsson spoke about the beauty of the island's sole Scarlet Ibis, which exists peacefully with the other waterbirds in her pond.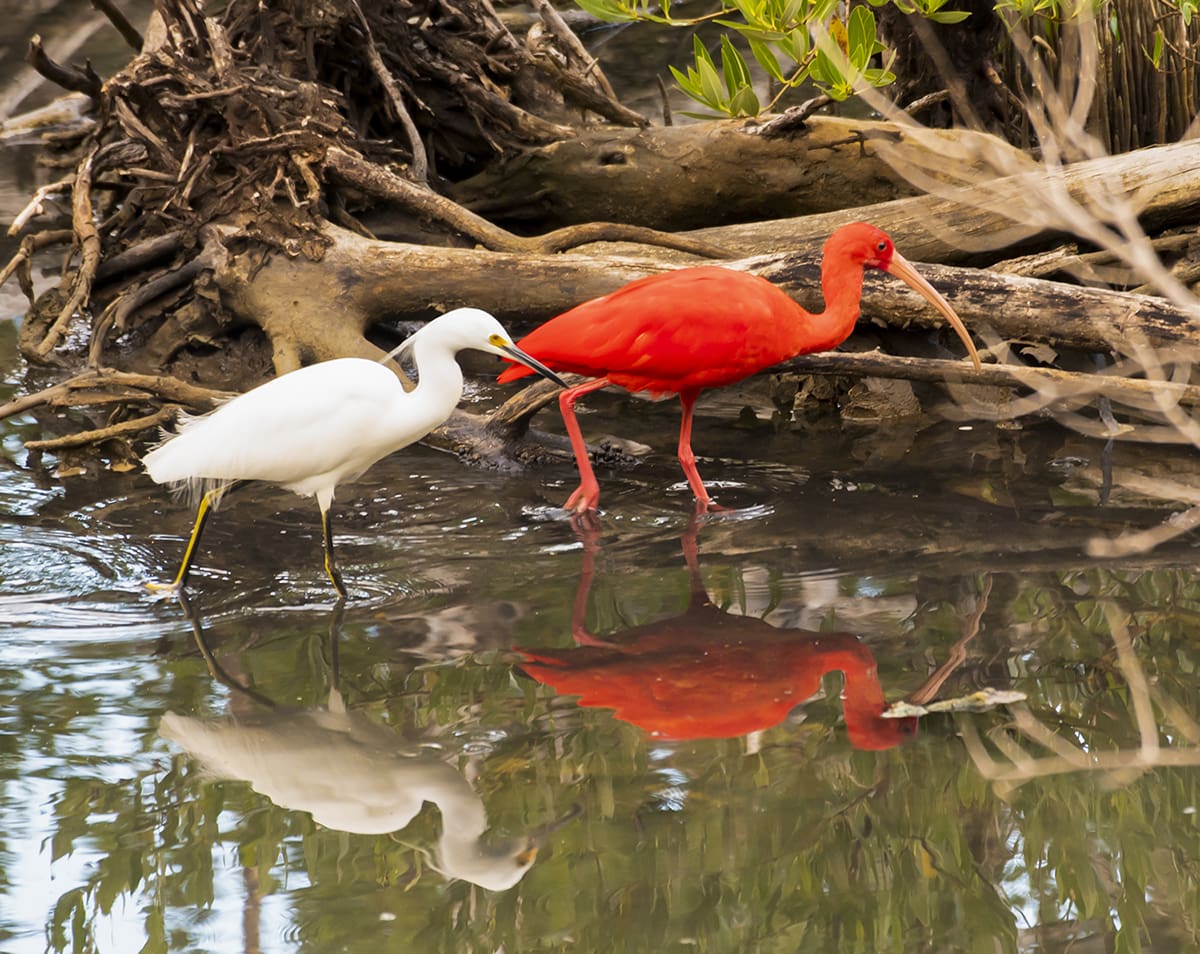 She also described seeing a Pearly-eyed Thrasher, locally known as a thrushie, carrying off a chick of a Common Moorhen (Gallinule) – a tale which drew hisses from the audience. The audience relaxed, however, upon hearing how the mother moorhen hen flew up and attacked the thrushie, causing the perpetrator to drop the chick.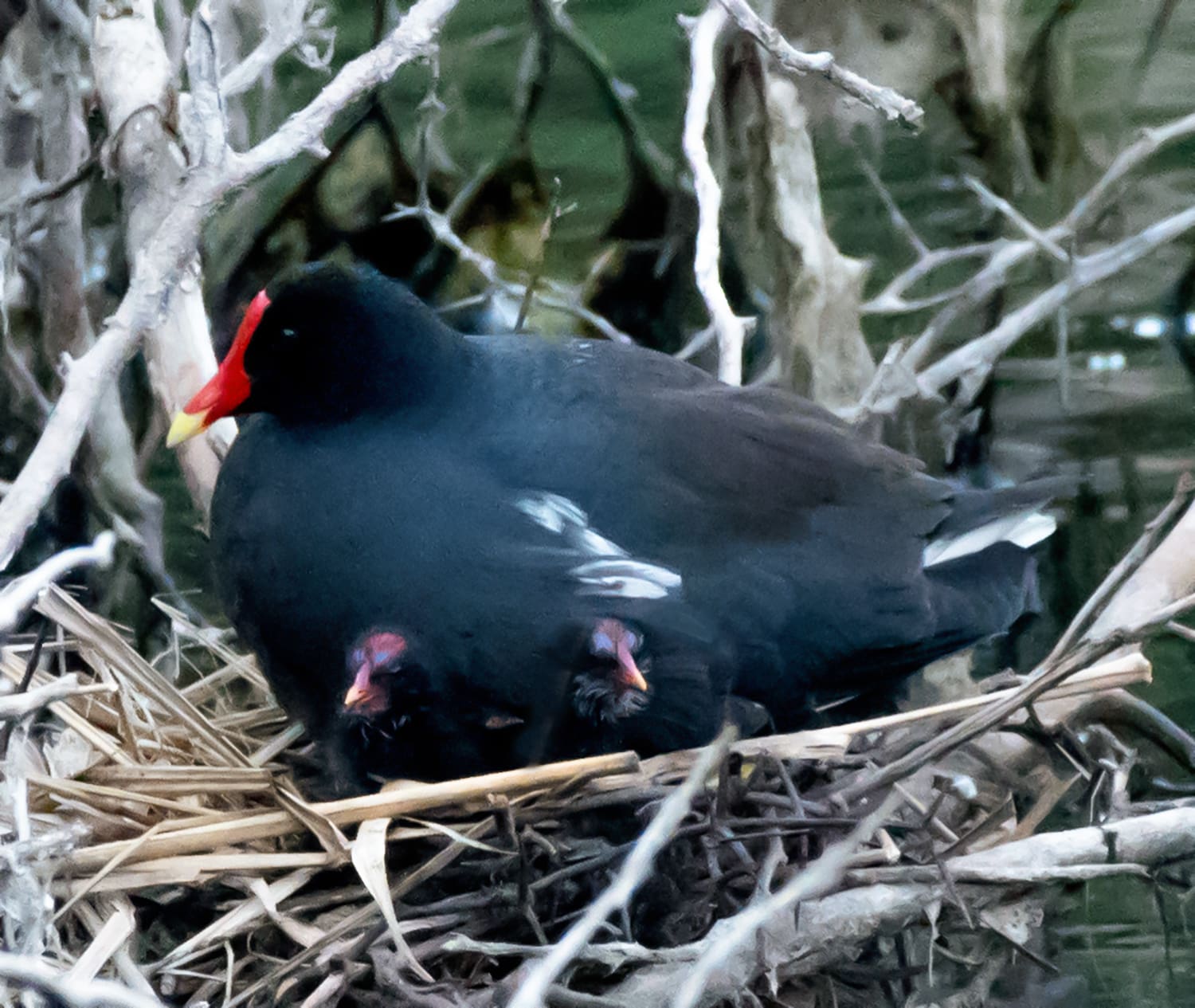 Karlsson showed photos of several types of herons, including a Yellow-crowned Night Heron that can impale a hard-shelled land crab with its thick beak.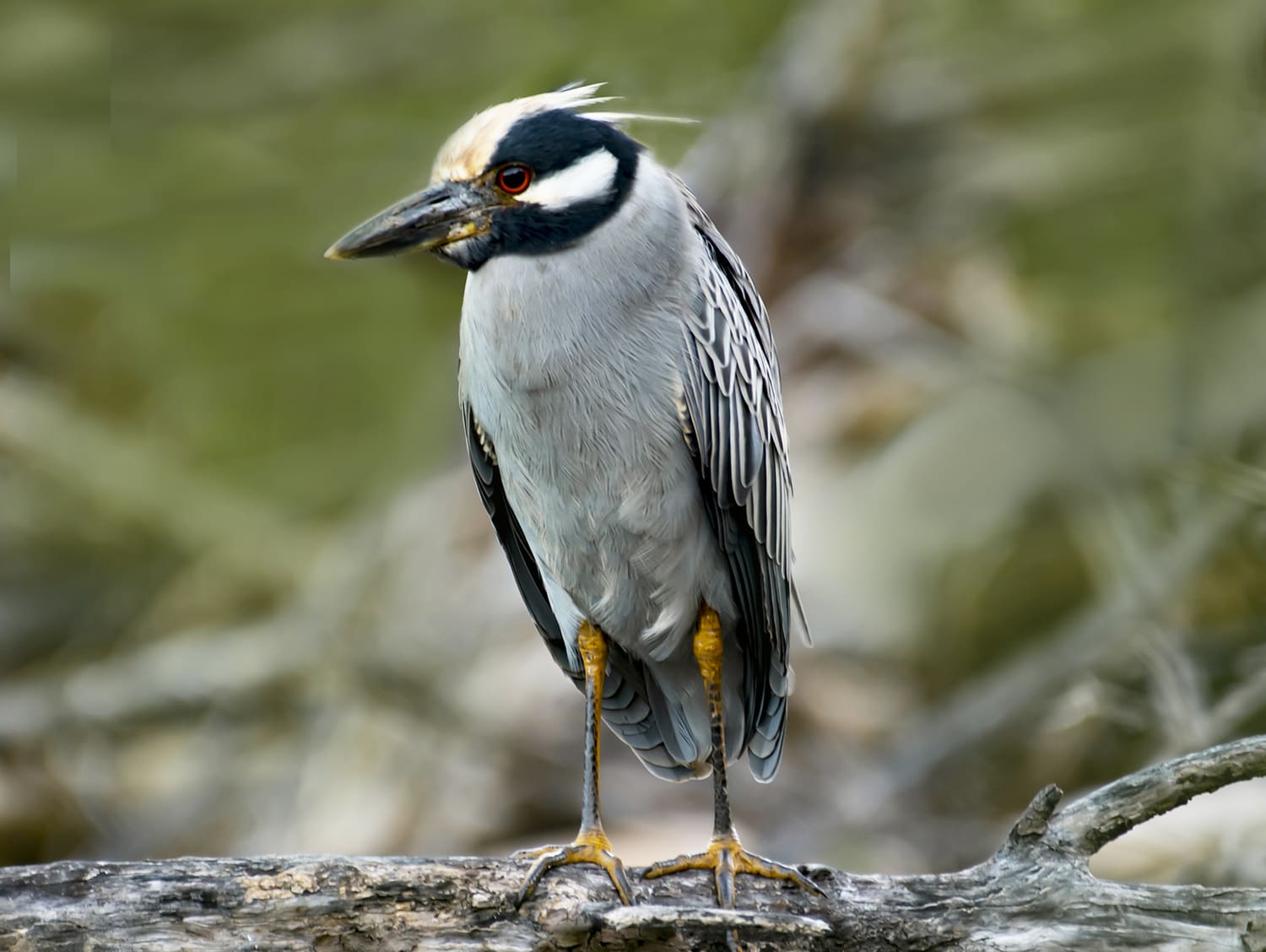 And she introduced a juvenile American Flamingo – the subject of her upcoming article in the Source and Tradewinds – which has recently taken up residence in a south shore pond.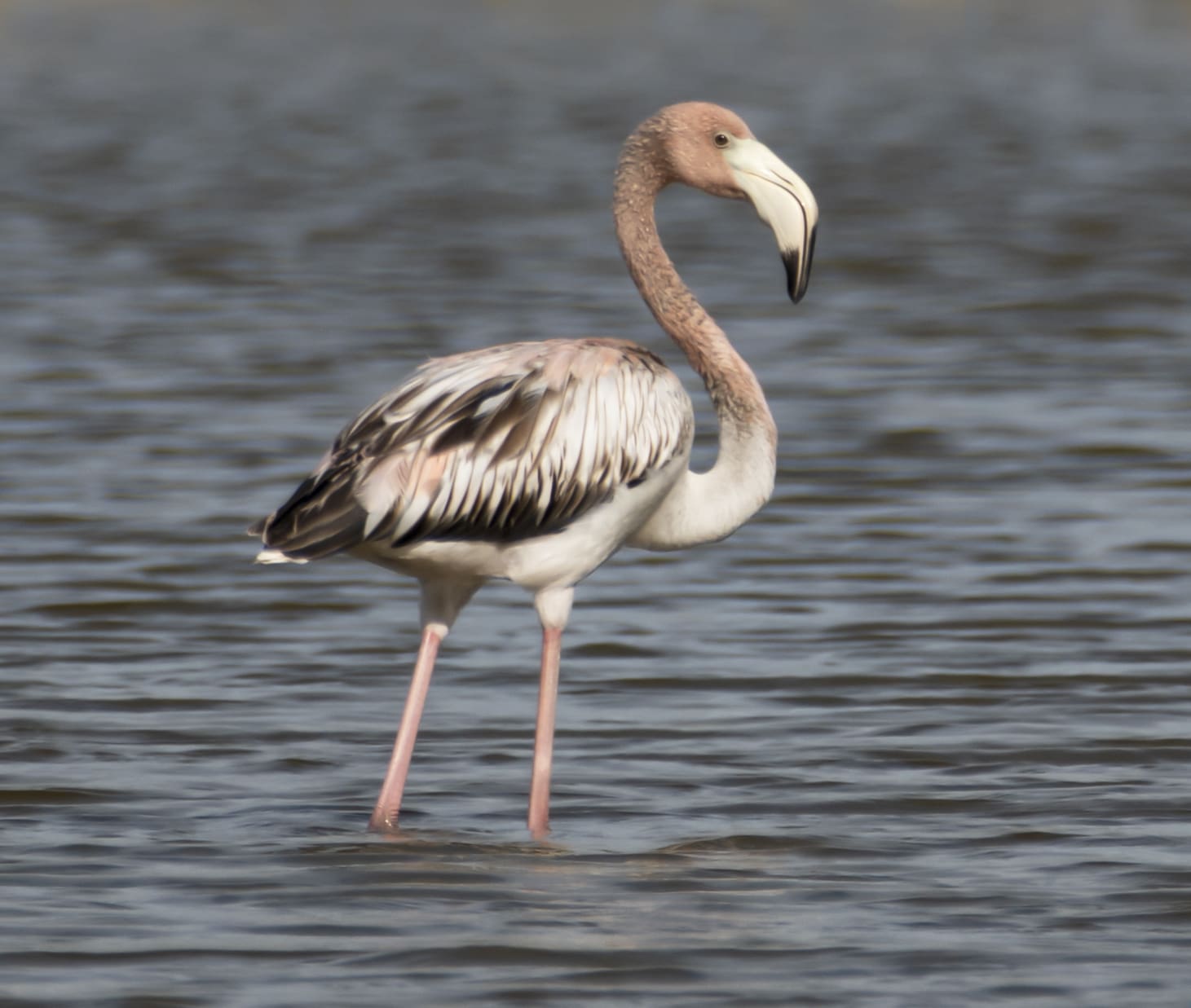 "Much of the St. John land that is important for resident and migrating birds is protected by the National Park or groups like the St. John Land Conservancy. But not all of it," Karlsson said.
Karlsson told the audience that they can connect with birds wherever they live. "We all see birds around our own property, and we can support them by learning more about what they are doing and what they need. For example, it is important to preserve or plant native trees that provide the types of berries and flowers that birds like, or that attract the kinds of insects they need to eat."
Karlsson has published a book about birds in New York City, where she lives part of the time, and at Saturday's meeting, she was urged to produce a book of photos of St. John birds. Until she does this, however, readers can follow her work on the Source and Tradewinds.