Photo courtesy of St. John V.I. Tennis Academy Facebook page. 
CRUZ BAY — A 17-year-old St. John resident has been honored by the U.S. Tennis Association as a fine example of sportsmanship and character among young tennis players. Tomas del Olmo, 17, was named to the second annual USTA Junior Leadership Team on May 1.
According to an association spokesman, "the USTA recognizes America's finest junior tennis players who exhibit leadership, sportsmanship and character on and off the court."
Del Olmo, a junior at Gifft Hill School, is among 32 players nationwide named to the USTA Junior Leadership Team in 2017.
"The honor recognizes America's finest junior tennis players who exhibit leadership, sportsmanship and character on and off the court," said association public relations official Colin Bradley. Each player was nominated by his or her USTA Section for their excellence in tennis and in the community, Bradley said.
Tomas is one of three siblings active in the tennis world, along wth brother Lucas and sister Malena. He is among the Top 150 players in the 16-and-under age bracket in the USTA National Standings. Most recently he was named among the Top 10 of the 18-and-under rankings in the USTA Caribbean Section.
Part of the association's recognition was based on his volunteer work with younger tennis players, teaching them the game.
"Tomas' excellence is evident in all aspects of his life, not just on the courts," said Liz Kinsella, the honoree's English teacher.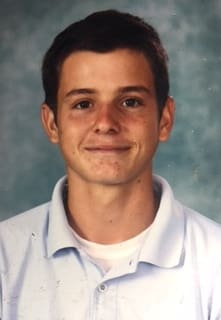 "He is a leader at Gifft Hill School. He serves as our Student Council President and is an active member of the National Honor Society. Tomas is a great role model for students of all ages, and he embodies the characteristics we promote in our graduates: academic excellence, a commitment to service, and the pursuit of enriching experiences outside traditional classroom walls," Kinsella said.

The Gifft Hill 11th grader credits his dedication and community spirit to parents Alfredo and Veronica del Olmo. He also thanked coach Roman Ramierez for getting him ready for summer competitions.
"Next month in June and July I plan to play the Puerto Rico Junior USTA Sectional. I will also be representing the Virgin Islands by playing a U188 ITF Junior Tournament.
That event, sponsored by the International Tennis Federation, takes athletes to competition sites in Central America and the Caribbean.
On the tennis circuit, USTA Junior Tournament Director Bill Mountford added his own praise. "These players truly are role models who exhibit character well beyond their years, both on the tennis court and in the community," Mountford said.

The USTA is the national governing body for the sport of tennis in the U.S. and the leader in promoting and developing the growth of tennis at every level — from local communities to the highest level of the professional game. A not-for-profit organization with more than 715,000 members, it invests 100 percent of its proceeds into growing the game.