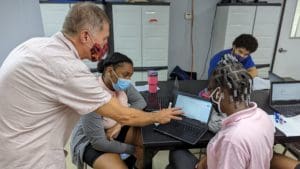 Gifft Hill School will host a Caribbean fête-style live auction and celebration at the school's Trayser Field at 5:30 p.m., March 5. The event will include St. John Festival-style food and drinks from local vendors, a live auction, the popular Wall of Wine, R&I PATTON goldsmithing and Golden Ticket drawings. Arriving guests will be welcomed by the Love City Pan Dragons, and festivities will be topped off with a performance by St. John's own Cool Session Brass Band.
"We're thrilled to feature home-grown talent, including our food vendors and talented local musicians, at our most important annual fundraiser," said Gifft Hill School Head of School Ken Mills. "Not only will the evening prove to be fun and festive with a spirited live auction, but the event will also help us continue to offer financial assistance to the majority of our student body."
Approximately 70% of Gifft Hill students receive some form of financial aid, Mills said.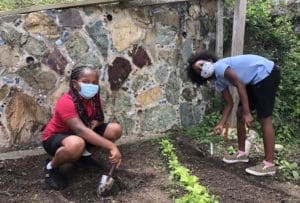 The vaccination-only, in-person event will be limited to 100 attendees and will follow all V.I. Department of Health (DOH) requirements. With limited attendance, tickets are expected to sell out quickly, and the ticket sales period will close Feb. 18 to allow for DOH review.
Those unable to attend in person can support the school by tuning in to the auction virtually by using the Handbid app, or by donating goods or services for the auction. To volunteer or donate, email auction@giffthillschool.org.
For more information about the event, visit https://www.giffthillschool.org/36th-annual-auction.
As a member of the National Association of Independent Schools, Gifft Hill School serves St. John as the island's only toddler through 12th grade institution. It provides high-quality educational programming to more than 170 students, many of whom are supported in their learning by scholarships, grants and financial aid.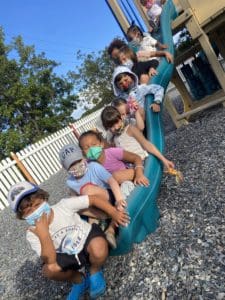 The board of trustees is made up of business owners, parents, academics and grandparents, all of whom actively support St. John in many different ways. The time they volunteer and their personal generosity as donors are testament to their commitment to GHS, to education on St. John and their passion for this community. Please visit www.giffthillschool.org for more information.