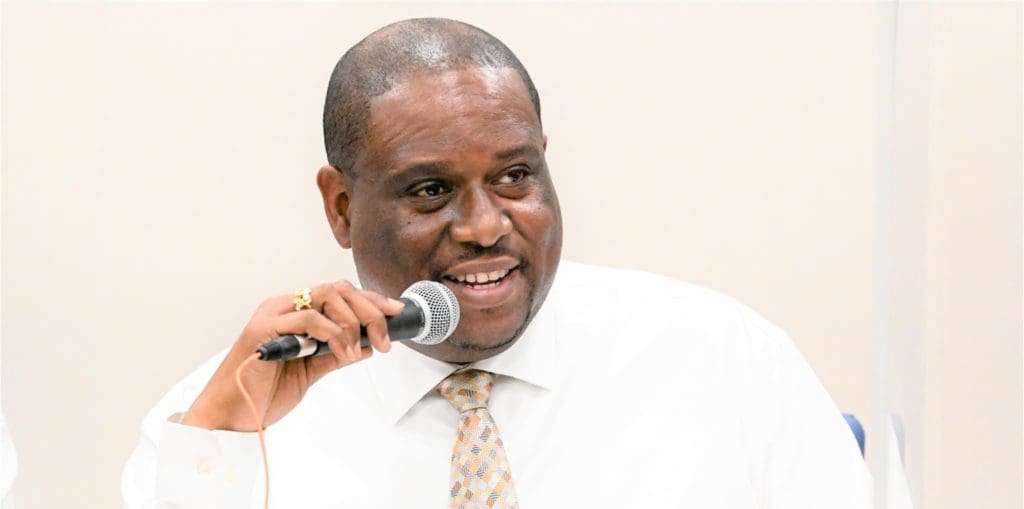 Sen. Kenneth L. Gittens was discharged from Juan F. Luis Hospital over the weekend and will continue his recuperation and treatment as an outpatient, he said in a news release issued Monday.
The St. Croix senator was hospitalized for a week following a diagnosis of blood clots in his leg and lungs.
"I can never say thank you enough for all the concern and love shown to me this past week," Gittens said. "I am sorry that I was unable to respond to every message. However, all the well wishes and prayers were deeply appreciated and were what lifted me up through this very difficult experience. I look forward to a full recovery and resuming my duties as soon as I can."
Gittens was hospitalized on Oct. 30 for blood clots in his leg and lungs. His condition was listed as stable before his release.
Gittens sought medical attention on Oct. 30 after feeling unwell and experiencing pain for several days.
According to the Centers for Disease Control and Prevention, an estimated 900,000 Americans are affected each year by blood clots, resulting in nearly 100,000 deaths.