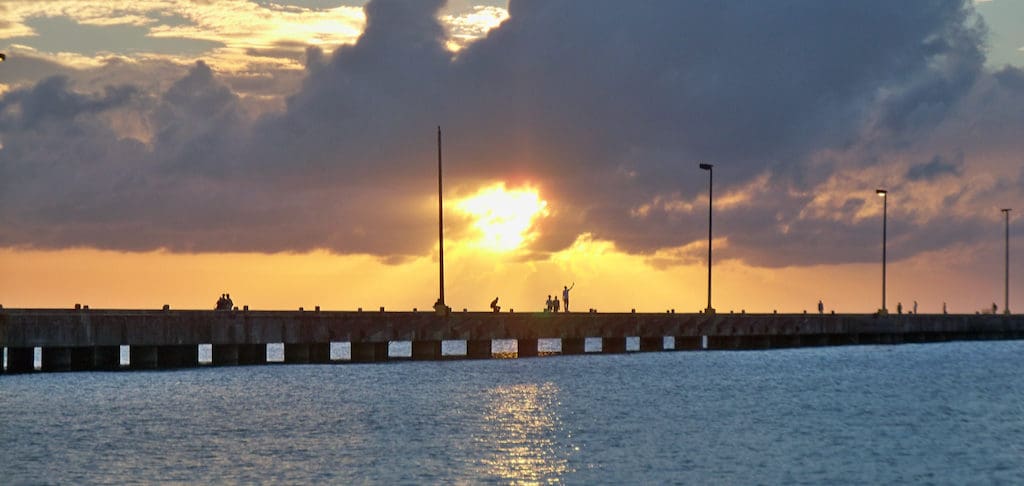 St. Croix will "probably get cruise ship passengers this year," Gov. Albert Bryan Jr. told the Public Finance Authority board of directors at the board's meeting on Wednesday. After Anthony Ottley, president and CEO of West Indian Company Limited, gave his quarterly report, the floor was opened for questions.
"It looks very good for St. Croix because we are talking to people who only want to do cruises in American ports," said Bryan. This means that both St. Croix and St. Thomas are expected to see cruise activity. "It is looking really, really good."
Bryan also said there are plans to dedicate more money to clean up the streets of Frederiksted, all the way to the pier and from the waterfront down to Dorsch Beach. "We are also trying to get other activities going so that we have other things for tourists to do," he said.
On Friday, Bryan issued a statement from the Centers for Disease Control and Prevention's letter to the cruise ship industry clearing the way for ships to begin docking at U.S. ports mid-July. In his statement, Bryan said, "I want to thank the Biden administration and CDC Director Rochelle Walensky for acting swiftly to deliver this great news for the Virgin Islands and for all the U.S. jurisdictions that rely on tourism as a foundation of their economy."
Just a month earlier, Bryan sent a letter that was signed by the governors of five states and Puerto Rico to senior-level officials in the Biden administration and CDC Director Walensky, urging them to issue guidelines that would allow cruise ships to return to U.S. ports as expeditiously as possible.
In the absence of cruise ships, WICO has had to be creative to stay afloat and has been marketing its docks to mega yacht berthing. According to Ottley, as of April 3, 2021, WICO has been running on a reduced workweek. "We have staggered employee scheduling, which allows the company to open and operate eight hours a day, five days a week. The reduced hours will continue until the ships return."
The company has also obtained a Paycheck Protection Program (PPP) loan with Banco Popular Virgin Islands and was able to negotiate temporary deferrals of loan payments. According to Ottley, WICO will review its refinancing opportunities with Banco Popular and have already begun the dialogue. "We have received $717,000 for the second tranche of the PPP funding and will formally submit a third request at the end of May," he said.
Board member Keith O'Neale Jr. asked if tourists should expect to follow the "bubble system" put forth by the CDC, meaning passengers will have limited interactions with tour operators and people who take visitors on excursions. Ottley responded, "They have never given us a clear answer. As of late, it is still a bit up in the air."
"What puts the Virgin Islands in a good place is that a lot of that hinges on the rate of transmission in the particular destination. Being that we are pretty much hovering under 1 and 2 percent we are in a good position," Ottley said.
Bryan told the board, "My estimations and the conversations I have been having is that everybody on the ship is going to be vaccinated. The only people who will not be vaccinated are children. We are looking forward to tourists going where they need to go."
"We just have to be prepared for that and just make sure that everyone gets their COVID-19 vaccines," he said.
At the end of WICO's presentation, Bryan also said, "We are still waiting on the president to issue rules and regulations for the state stabilization funds, and it is on my agenda to give some of that money to stabilize WICO and other entities under the organization as need be as we move forward."