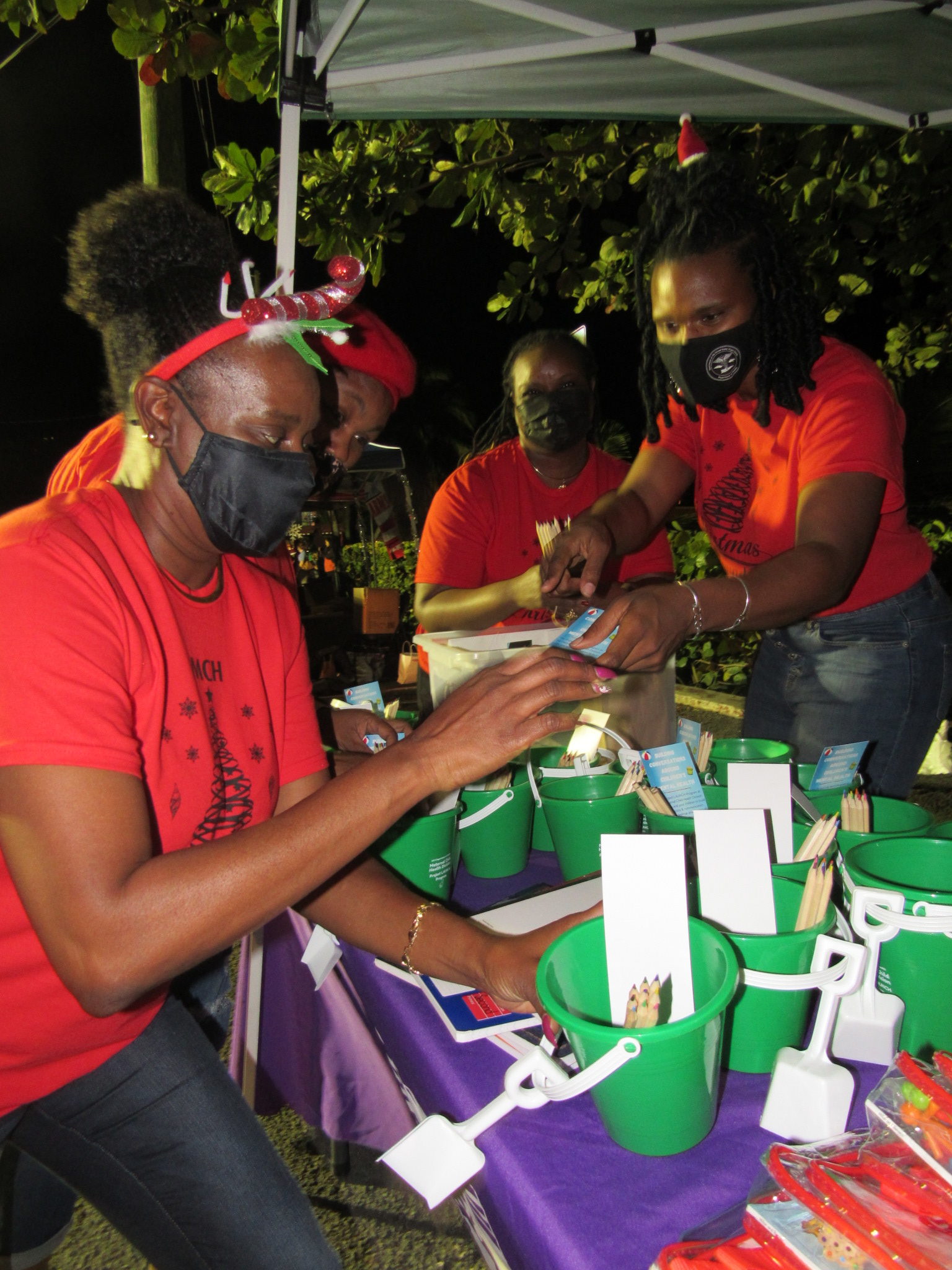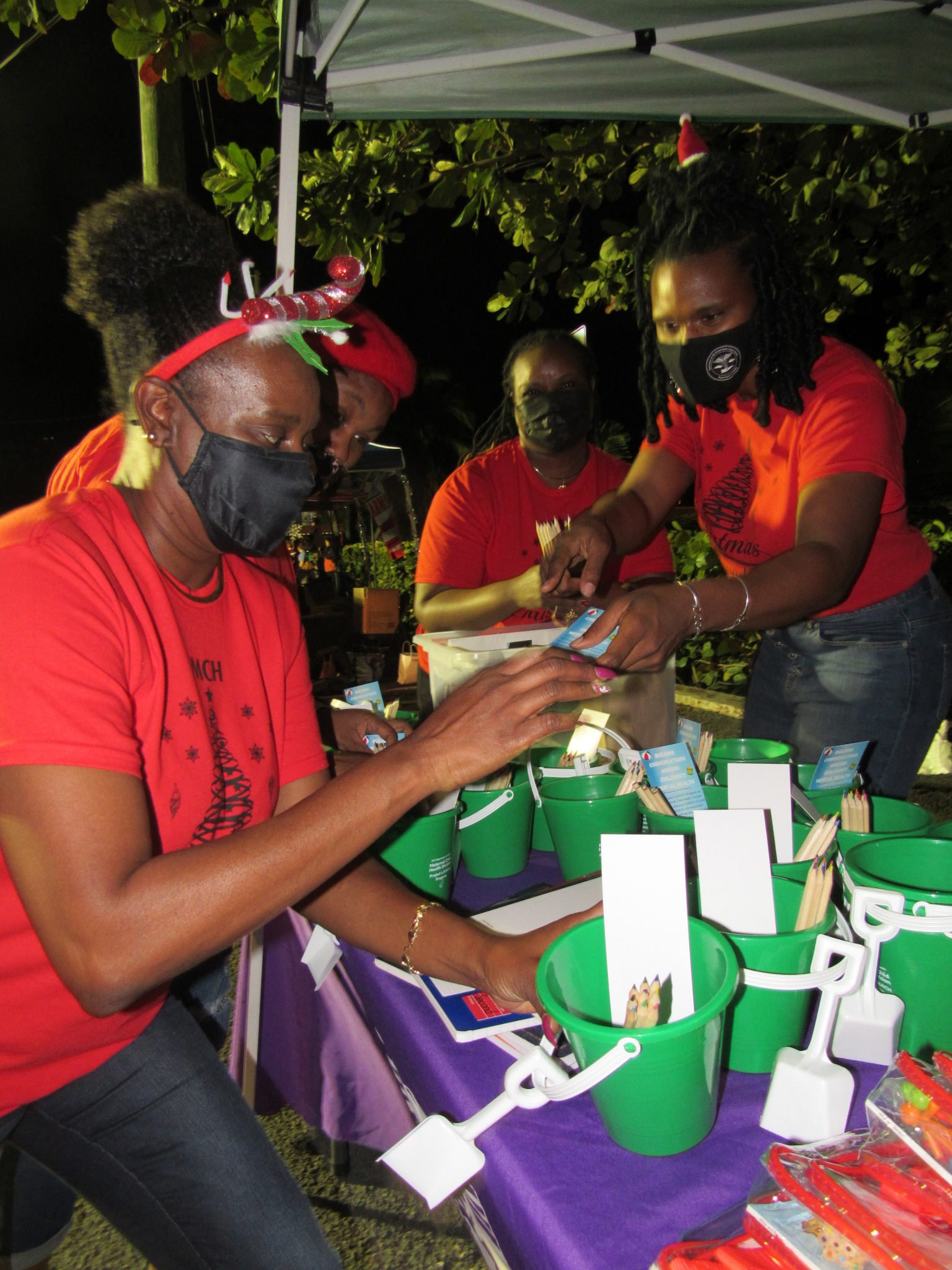 By Thursday evening, around sunset in Cruz Bay, it was apparent that Christmas was around the corner. Literally. Dozens of families lined up in their cars and trucks to view a drive-by holiday fete and gift giveaway, courtesy of Government House.
After officiating at a St. Thomas ribbon-cutting event earlier that day, Gov. Albert Bryan traded in his suit for a red crew shirt and a big smile, arriving in Cruz Bay with holiday well wishes.
The Thursday children's Christmas party on St. John was the first of three planned events to celebrate the season. Families started making their way towards the gates of Government House at the Battery in time for the 6 p.m. start.
They were greeted by costumed cartoon characters and performers dressed as elves who visited waiting for motorists and pedestrian parents towing their small ones along on foot. One family – twin sisters and their combined brood – pulled up in a borrowed safari bus.
"It didn't make sense for us to show up in three cars with children," one of the twins said.
As they turned the corner at the Cruz Bay Parking lot, headed for the ferry dock, volunteers rushed out, bearing gifts. Behind them sat stands with wrapped packages and paper signs, noting which gifts were for boys or girls, or either, and for which age group.
"Every year at Christmastime, we try to do as much for the community. We know this year – especially for families – are not doing as well, with Covid and the pandemic," Bryan said. "So, what we did on each island; we got a bunch of money together. We got a bunch of presents to bring a little joy to our Christmas, for all children, ages zero all the way up to 13."
St. John Administrator Shakima Jones described some of the goodies. There were board games, bags of candies and snacks, and activity toys like sand pails and shovels.
As the cars rolled away, they caught sight of dancers and moko jumbies dressed in sequined green costumes. Young performers with the Love City Pan Dragons sprinkled musical notes through the air.
"The drive-through kept it simple. It was a little Christmas festival," Jones said.
The governor and the island administrator credited the Department of Tourism, the Department of Health Child and Maternal Health Division, and a local business for supplying some extra treats and gifts for families attending on Thursday night.
Government House on St. Thomas hosted a holiday giveaway on Friday. Tuesday is the day for children and families to gather on St. Croix.