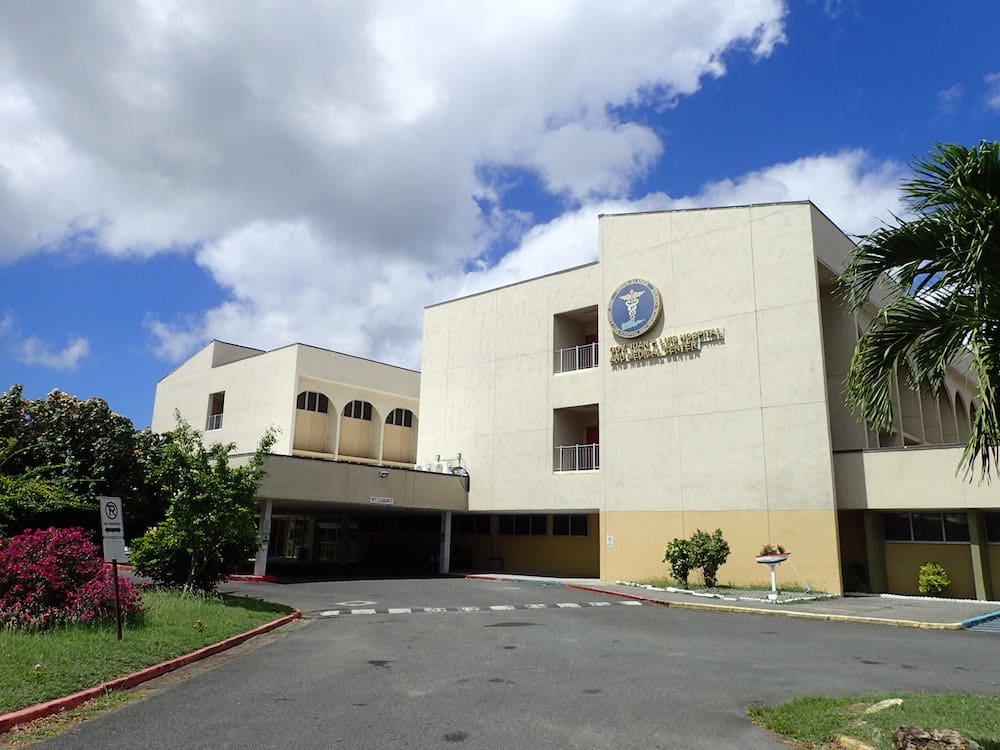 Gov. Albert Bryan Jr. has submitted legislation calling for $2.6 million in spending on infrastructure on St. Croix.
The money would come from the Community Facilities Trust account, where a small percentage of federal alcohol excise taxes remitted to the territory is set aside for community development capital projects. The Communities Facilities Trust account is a fund established in Diageo's operating agreement with the V.I. government.
The agreement, approved in 2008, states that Diageo's new distillery will deposit "3 percent of the annual gross cover over receipts" into the fund. It is calculated based upon the proportion of U.S. Virgin Islands rum production produced by Diageo. Cruzan Rum also produces rum in the territory. The cover over receipts are federal excise tax revenues given by Congress to the territory.
"This is just the start of a series of infrastructure projects the Bryan-Roach administration is undertaking this year as we continue the territory's resurgence," Bryan said, echoing a theme of his recent state of the territory address.
At the root, there is no difference in principle between government funds from one source and another; it is all V.I. government revenue. But since the federal source of funds makes them very predictable and reliable, they are desirable as security for government borrowing. The government has used these funds for several capital projects in the past, some of which, like the Paul E. Joseph Stadium in Frederiksted, are still pending.
In the proposed legislation, the governor earmarked five projects to be funded by the $2,675,000 appropriation.
Of greatest direct impact on St. Croix residents, if not the largest expense, is $400,000 to buy land in Estate Diamond Ruby for the reconstruction and expansion of the Gov. Juan F. Luis Hospital and Medical Center. The hospital was dealing with serious structural issues before the hurricanes of 2017 and was severely damaged in those storms.
The spending also includes $300,000 to the Virgin Islands Public Finance Authority for a pier at the King's Alley Hotel on the Boardwalk in Christiansted. The government has owned the small hotel since March of 2001. The Public Finance Authority lent the owners $3 million and they defaulted on the loan.
Before that, the hotel's owners were V.I. tax break recipients.
Another $300,000 is earmarked to the Virgin Islands Port Authority for the dock at the Gallows Bay Marine Facility in Christiansted.
An even $1 million goes to the V.I. Port Authority for a roll-on/roll-off ramp at the Gordon A. Finch Molasses Pier at Krause Lagoon.
Lastly, $675,000 is slated for the Department of Sports, Parks and Recreation for a drag racing strip at Plot 12-A-A VICORP land, in the center of the island.