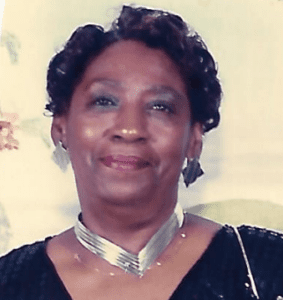 Gracita Leona Kuntz Thompson, better known as "Grace," died at 93 years old. She was born Oct. 31, 1928 and died on July 11, 2022, on St. Thomas, Virgin Islands.
She was preceded in death by her mother, Claire Wells Hyndman; father, Ojueste Kuntz; sisters: Ruth Richards, Audrey Lawton and Elna Smith; and brothers: Roy and Alf Smith.
She is survived by her daughter, Delma Bibby; granddaughters: Heidi Young and Lisa A. Towers; great-granddaughter, Melissa Smith; and great-great-granddaughter, Reign M. Leonard.
She is also survived by sisters: Rita A. Canton and Jeannette (Jan) L. Brown; brothers: Raymond Hyndman, Ashmore Hyndman, Richard Hyndman and Uele Smith; godsons: Senator Kenneth Gittens, Kevin Carty, Torian Henry; and sisters-in-law: Alicia M. Smith, Gwendolyn, Angela and Theodora Hyndman.
Other survivors include brother-in-law, Alvin Canton; the Wells, Henneman, Smith, Harley, Kuntz and McClean families; many nieces, nephews, other relatives and friends too numerous to mention; and special friends: Pacita Donovan, Lorraine Sealey, Juanito and Phyllis Benjamin, and Catholic Daughters.
The viewing will be held from 4-6 p.m., Monday, July 25, at Turnbull's Funeral Home. The funeral service will take place at 10 a.m., Tuesday, July 26, at Sts. Peter and Paul Cathedral. Interment will follow at Western Cemetery No. 2. The family would like everyone attending the funeral to wear white and black.