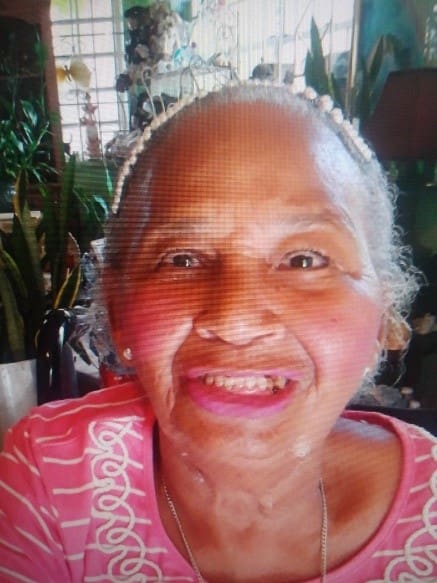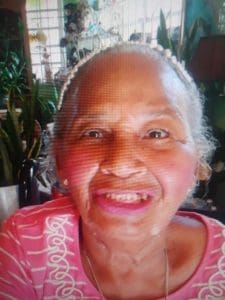 Guillermina M. Hodge, also know as "Mina," died on Oct. 8. She was 78 years old.
She is survived by her daughters: Marilyn "Ihesha" Hodge, Deborah Hodge and Delores Jacobs; sons: Elliot Guzman II, Luis Rivera, Pablo Garcia Jr. and Michael Felix; and grandchildren: Karmal Barnes, Maria Isaac, Silvia Hodge, Daniel, Gregory and Solan Hodge, Sheriann Springer, Sade Simon, Rasheka Isaac, Olesia Jeffreys, Jaileem Rivera, Carmen Guzman, Jazmach Isaac, Emanuel Guzman.
She is also survived by more grandchildren: Luis Guzman, Jorge Guzman, Luis Rivera Jr., Xavon Christopher, Masude Williams, Ja'zai, Ja'zaire Isaac, Deniel Remie III, John Josepd Jr., L'jani, KayDen Brown, Timmy Caldwell, Xavon Christopher Jr., Elliot Guzman IV, Rodrigo Juliao Jr. and Jamesha Joseph.
Other survivors include great-grandchildren: Joella Barnes, Jahiva Crispen, Sylvester Hodge Jr., Solan Hodge Jr., Sohano Hodge, Stephen Hodge Jr., Deshala, Deshyla, Briniqua, Bryanna, Jameisha Joseph, Ma'kayla, Jazyra, Ja'ziniya and Jance Isaac, Khiya, Kimyah and Leniyah Brown, Amilya Guzman, Marissa Juliao, Nia Christopher, Kaylee St. Juste and Rodneisa Caldwell; caregivers: Adianez Ledesma, Sylvester Hodge, Alyce Carter, Mrs. Santos, Yvonne Ramchartar and Bianca Torres; as well as other relatives and friends too numerous to mention.
The viewing will be held at 10 a.m. followed by a funeral service at 10:30 a.m., Wednesday, Oct. 20, at St. Patrick's Catholic Church. Interment will be at Kingshill Cemetery.
Due to the COVID-19 pandemic and public health regulations, all attendees must wear a mask and adhere to social distancing guidelines.