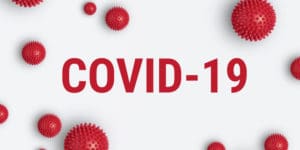 An 88-year-old St. Croix woman has died from COVID-19, the third death in just three days, bringing the territory's toll from the virus to 108 dead.
The V.I. Health Department reported the latest death on Wednesday morning, midway through a week that saw the virus claim a 78-year-old woman on Monday, and an 84-year-old woman on Tuesday. Both were from St. Thomas.
While a surge in cases attributed to the highly contagious Omicron variant has subsided, the Health Department warns residents to continue to take all precautions against the virus: social distance, wear a mask when in the company of others outside of your household, clean frequently used areas thoroughly, and wash your hands often with soap and warm water.
The Health Department also is urging all those age 5 and older who have not received their vaccines to do so as the best protection against becoming seriously ill or dying from the virus, which continues to cause hospitalizations. According to the department, 55,637 of the territory's residents are fully vaccinated.
On Wednesday, Gov. Juan F. Luis Hospital on St. Croix reported it was treating four patients with COVID-19. Schneider Regional Medical Center on St. Thomas reported four patients in-house, including 1 on a ventilator, and one death in the last 24 hours. None of the patients is vaccinated, the hospitals stated in their Facebook posts.
As of Feb. 15, the latest statistics available, the Health Department reported 212 active COVID-19 cases in the territory, a decrease of 12 from the day before. There were 128 cases on St. Croix, 83 on St. Thomas, and 1 on St. John.
To schedule an appointment for a vaccine, call 340-777-8227 or visit covid19usvi.com/vaccines. Walk-ins are also accepted at the territory's Community Vaccination Centers.
St. Croix's Community Vaccination Center is located at the Nissan Center in La Grande Princesse, adjacent to the Honda Dealership and The Paint Shop, on the same side of the street as Food Town.
On St. Thomas the Community Vaccination Center is located at the Community Health Clinic on the second floor at the Schneider Regional Medical Center.
On St. John, vaccines are available from 1 to 4 p.m. Wednesdays at the V.I. Port Authority Gravel Lot.
Free vaccines also are available at Cost U Less on St. Thomas on Tuesdays and Thursdays from noon to 3 p.m., at the Market on St. Croix on Tuesdays, Wednesdays, and Thursdays from 10 a.m. to 1 p.m., and at the Farmer's Market on Saturdays from 7 to 11 a.m. at the Agricultural Fairgrounds.
Additionally, the Education Department is partnering with the Health Department and American Federation of Teachers to bring COVID-19 vaccines to students and staff on school campuses throughout the territory. Vaccination sessions will be held on a rotating schedule from February to May. Appointments are not required and walk-ins are welcome. To view the schedule, visit www.vide.vi.
Students ages 5 to 17 who receive their first dose of the vaccine by Feb. 25 and a second dose by March 18 will receive a $250 Visa gift card. Students who were fully vaccinated prior to these dates may pick up their gift cards beginning Feb. 16 at the Community Vaccination Centers, unless they already received one during the first giveaway last year.
To report a suspected case of COVID-19, call 340-712-6299 or 340-776-1519. If you have a medical emergency, call 911. For more information, visit covid19usvi.com. For COVID 19 updates, text COVID19USVI to 888777.