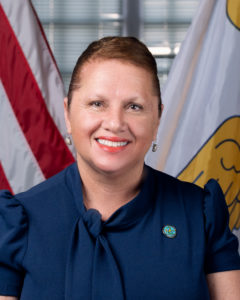 The V.I. Department of Health intends to solicit assistance from the Department of Defense's Innovative Readiness Training Program (IRT) to address the territory's shortage of pediatric providers, which has resulted in a backlog of pediatric patients in need of vaccines and physicals for the upcoming school year.
Innovative Readiness Training's assistance includes providing vaccines and physicals to the pediatric population in the U.S. Virgin Islands during the summer for school entry requirements in the fall. The community would also benefit from preventative services and management of any identified pediatric pathology. The program also allows for the Innovative Readiness Training team to receive vaccination and pediatric medical training working alongside local providers.
The proposed assistance is tentatively set for late July at the V.I. Department of Health's Maternal Child Health clinics on St. Croix, St. Thomas and St. John.
Contractors, labor unions or private individuals who have questions or who wish to voice opposition to military assistance for this project may contact Dr. Tai Hunte-Ceasar, chief medical officer, at the USVI Department of Health at 774-0117 or via e-mail at Tai.Hunte@doh.vi.gov no later than 30 days after the first publication of this notice. Persons not filing comments within the time frame noted will be considered to have waived their objections to military assistance for this project.