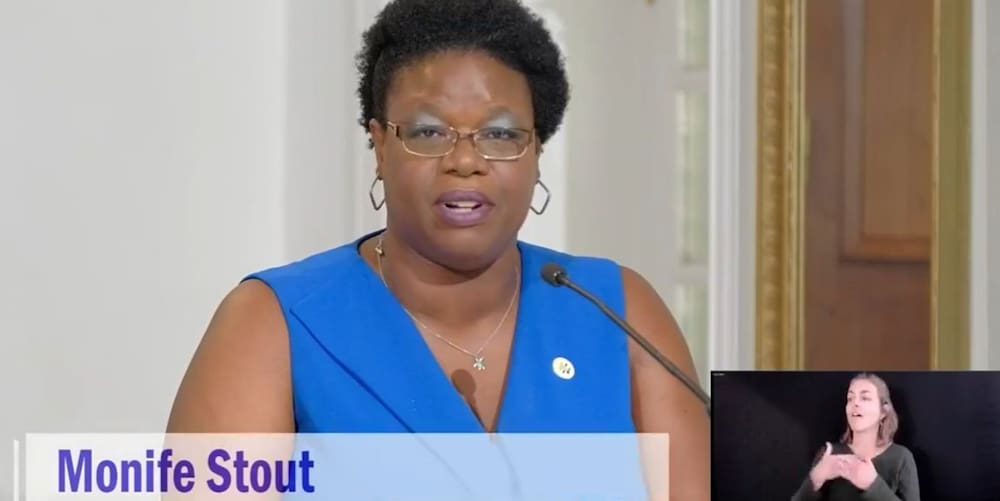 With flu season underway, officials from the Department of Health will be available to administer the influenza vaccine at three public sites this week and said Monday that the department is putting plans in place to roll out the COVID-19 vaccine.
Those plans should be finalized by the end of the month.
According to DOH Immunization Director Monife Stout, getting the flu shot helps prevent residents from contracting the flu and COVID-19 simultaneously.
"Immunity to influenza is crucial to preventing higher rates of death as a result of COVID-19 infections," she said at a press briefing on Monday. "Collectively the world is fighting to stop an alarming death rate brought about by COVID-19 infection and as such, it is imperative to get the flu vaccine to avoid co-infection of COVID and influenza."
Stout said the Centers for Disease Control are issuing an additional supply of the influenza vaccine to the territory and across the nation to help with increased outreach efforts as the flu season progresses. Vaccination sites are set up on:
– Tuesday, Nov. 10, at the DeCastro Clinic on St. John;
– Thursday, Nov. 12, at the Marley and Walter Hodge housing communities on St. Croix;
– Friday, Nov. 13, at the center court in Tutu Park Mall.
All sites will be open from 9 a.m. to 3 p.m. The vaccines are free, or available at a nominal fee.
Stout made it clear that the territory will follow all CDC guidelines for the release of a COVID-19 vaccine that has been vetted and deemed safe by the U.S. Food and Drug Administration. Until then, however, Health is still responsible for helping to develop a rollout plan dealing with establishing locations for distribution, provider participation, the purchasing of necessary equipment and supplies, staffing and data and reporting, among other things. Some manufacturers also require specific storage procedures and handling, which also must be considered during the planning effort, she said.
"Vaccination will be conducted in phases, with the most vulnerable populations addressed first, then the wider public and children," Stout said. "The availability of a vaccine is projected as early as this month, then will increase through the spring of 2021 for the general population."
During the first phase of administration, front-line workers, medical staff, the elderly and those with chronic diseases or preexisting conditions will be eligible to receive the vaccine. The second phase will target specific populations that have challenges with access, such as the chronic homeless. The general population, followed by children, will be included in the third phase, she said.
During the news conference, Stout said that so far, the Health Department has tested 25,451 residents and of that amount, 24,012 cases were negative and 1,405 were positive. There are currently 37 active cases territorywide, with 23 reported deaths.
Meanwhile, the territory took a step forward on Monday with the reopening of bars and nightclubs, which Government House Communications Director Richard Motta Jr. said could do so in accordance with the following guidelines:
– At bars, there should be seated service only, and patrons are not allowed to congregate, stand or sit around the bar area;
– Serving alcohol at bar counters is still prohibited. It can be served at tables in designated seating areas only;
– In designated seating areas, there should be no more than six people per table, and those tables must be six feet apart;
– Alcohol cannot be sold or distributed after 11 p.m., and patrons must leave the establishment by midnight;
– Masks and facial coverings are required except when patrons are seated in a designated seating area;
– The use of pool tables is permitted, but players must wear a mask and hand sanitizer must be available for them to use;
– Live music and DJs are allowed, but only in establishments licensed to do so, and they are not permitted after midnight;
– There must be a space of 10 feet between the band and patrons;
– Occupancy is capped at 50 percent or 100 customers, whichever is less; and
– Cabarets, gentlemen's clubs and strip clubs will remain closed.