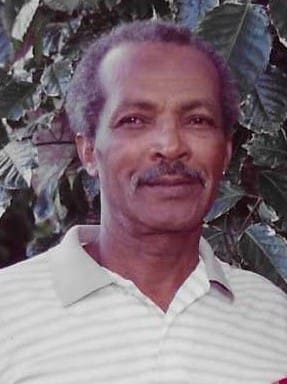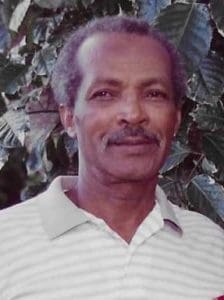 Henry John Richardson, also known as "Chinca," was born on St. Thomas, U.S. Virgin Islands, to Agatha St. Rose Richardson on Jan. 30, 1926. He attended Saints Peter and Paul Catholic School and was an altar boy serving at Sunday and special masses.
In 1944, Chinca was drafted into the United States Army. He was sent to the U.S. mainland for training where upon completion he was sent to Hawaii. While he was in Hawaii, preparations were being made to be dispatched somewhere in the Pacific; however, when the bomb was dropped on Nagasaki, the order was canceled, and he was dispatched elsewhere. Chinca's military service included tours of duty in Germany, Washington, New Orleans, Puerto Rico and St. Thomas, Virgin Islands.
During his military service, Chinca served as assistant unit advisor, performing his duties and receiving high praise and many letters of commendations from generals, major generals, brigadier generals, deputy chiefs of staff, a deputy assistant to President Eisenhower, Vice President Hubert H. Humphrey and USVI Governor Cyril King.
In 1965, after 21 years of service, Chinca retired from the United States Army as a staff sergeant but continued to demonstrate his commitment to military service through his membership and volunteerism with the American Legion USVI Post No. 90.
From 1966 to 1982. Chinca served the Virgin Islands Government as an administrator for the Payroll Department in the V.I. Department of Finance before moving on to the Department of Public Safety.
During his time at the Department of Public Safety, he determined that the Virgin Islands lacked adequate legal document delivery services and launched a process serving business. In the early 1980s, he serviced the islands of St. Thomas and St. John. As his reputation for reliability, timeliness and mastery of the statutory and service requirements grew, he expanded the business, employing part time staff. He had a deep and expansive knowledge of the island, and he had a respectful and courteous manner.
Henry J. Richardson was preceded in death by his son, Michael A. Richardson, and his mother, Agatha St. Rose Richardson.
He is survived by his daughters: Michelle Richardson and Mauvene Galiber Borton; life partner, Shirley D. Richardson; grandsons: Michael A. Richardson II, Maurice Richardson and Marlon Richardson. He is also survived by his great-grandchildren: D'Mauri, Maurice Richardson Jr. and Mekaela Richardson; as well as Avelina Richardson, Zuri LaMotta and other family members and friends.
In lieu of flowers, the family respectfully requests contributions be made to Saints Peter and Paul Catholic School or the American Legion USVI Post 90.
A funeral service will be held at 10 a.m., Monday, Aug. 23, at Turnbull's Funeral Home. Interment will be at Western Cemetery No. 1.
Funeral arrangements are entrusted to Turnbull's Funeral Home and Crematory Services.