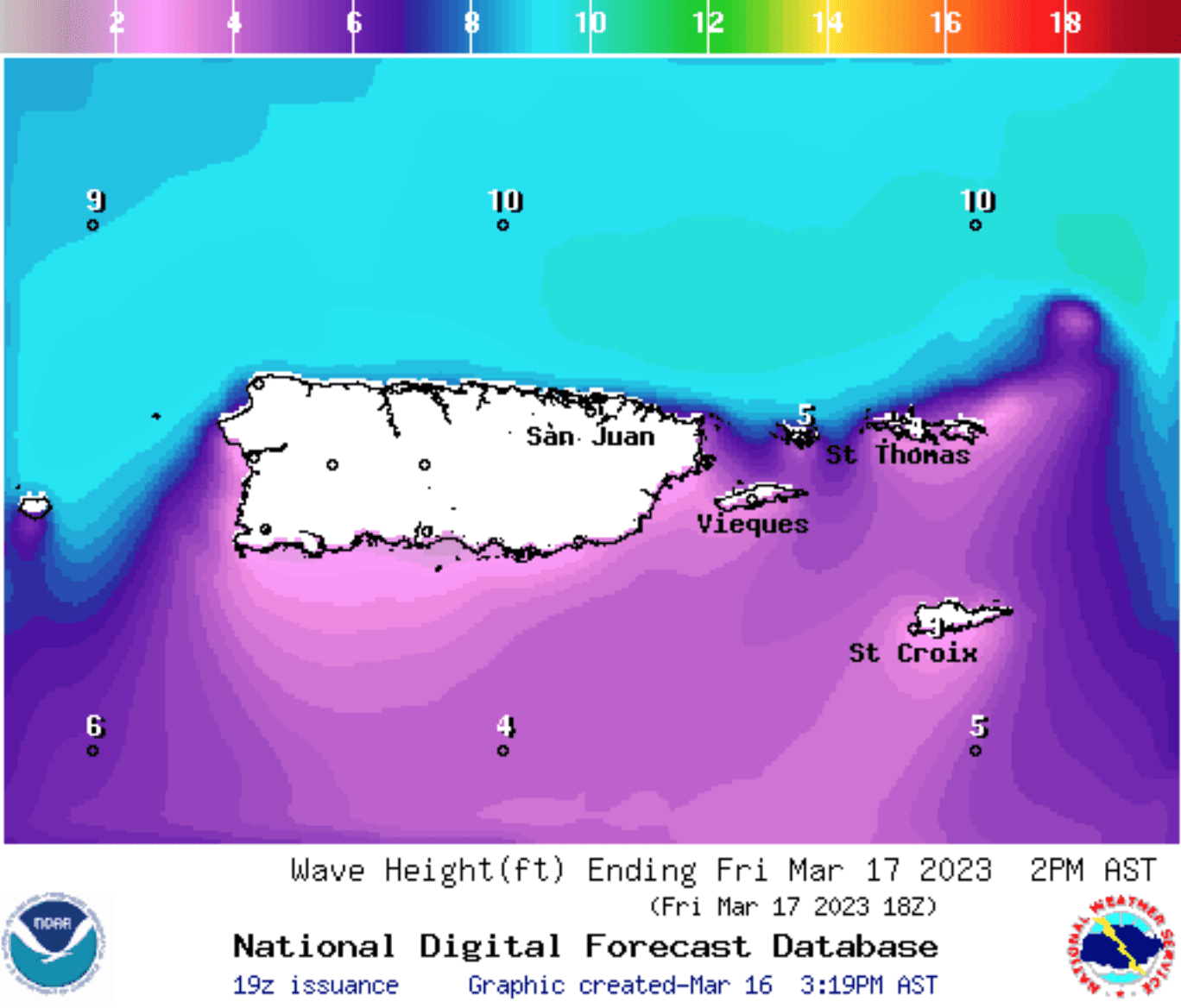 The National Weather Service in San Juan, Puerto Rico, is monitoring a powerful swell expected to bring high seas to the region starting early Friday morning. The dangerous marine conditions are forecast to last through the weekend.  
"Hazardous conditions are expected and will persist throughout the weekend. Mariners can expect seas that will increase up to 12 feet across the offshore Atlantic waters and up to 8 feet in the rest of the waters and passages. Breaking waves will remain up to 14 feet, mainly along the northern coastal areas of Puerto Rico," according to an update from the NWS on Thursday.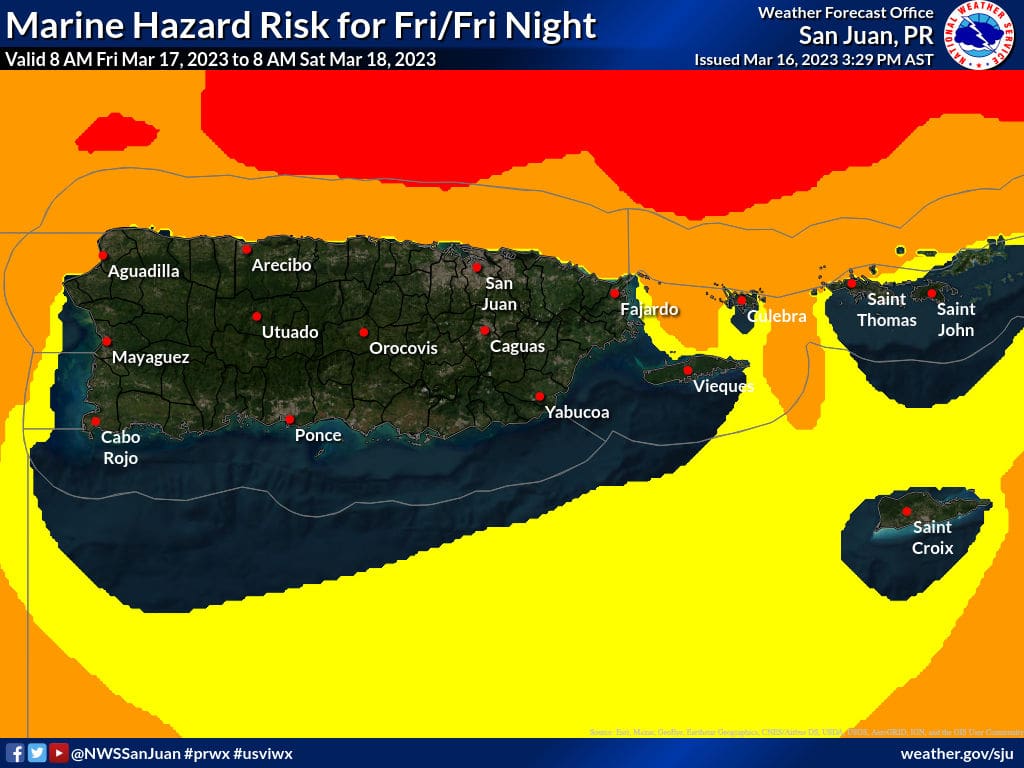 Several marine weather alerts have already been issued for portions of Puerto Rico and the USVI before the swell's arrival.  
A "High Rip Current Risk" is in effect until at least 6 p.m. on Sunday.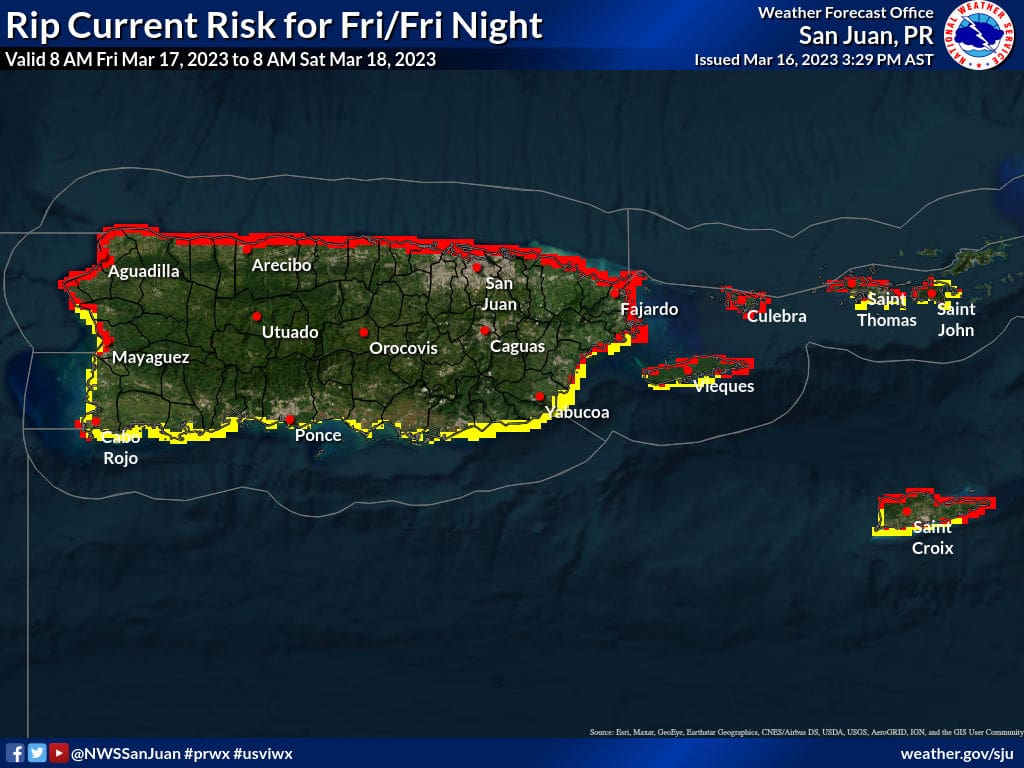 A "Small Craft Advisory" will be in effect beginning at 2 a.m. AST on Friday and last until at least 2 a.m. AST Sunday. 
A "High Surf Advisory" is in effect for areas around Puerto Rico until at least 6 p.m. AST on Sunday.  
Should additional alerts be issued for the USVI, information will be posted to the Source Weather Page. 
During significant swell events, beachgoers and boaters must exercise caution. Rip currents, for example, can quickly become life-threatening even for proficient swimmers.  
Understanding how to escape a rip current is helpful for anyone planning to be in or around the water. In a recent interview with the Source, Ernesto Morales, a warning coordination meteorologist at the NWS in San Juan, shared additional tips on rip current safety.  
Weather alerts and marine updates will be regularly updated on the Source Weather Page. Emergency alerts are also available from the Virgin Islands Territorial Emergency Management Agency and the National Weather Service.