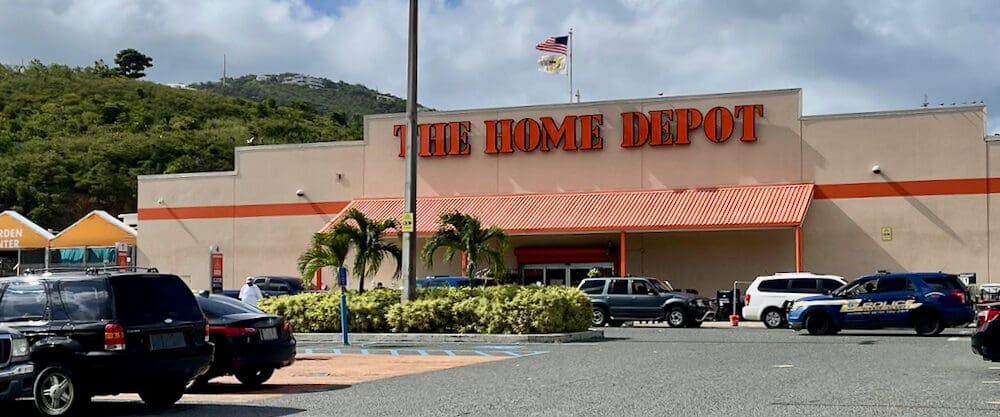 The V.I. Police Department officially arrested 23-year-old Justin A. Matthews at 6:30 p.m. Sunday and charged him with first-degree murder in the Saturday afternoon shooting death of 20 year-old Keoner Barron. The charge carries a mandatory minimum sentence of life in prison without parole.
V.I. Police Commissioner Ray Martinez said Sunday evening that Matthews, who was taken into custody around 6:15 p.m. Saturday, was being held without bail and has been turned over to the Bureau of Corrections pending his advice of rights hearing.
According to witness reports that Martinez said helped lead police to the suspect, Matthews drove into the Home Depot parking lot on St. Thomas Saturday afternoon and shot Barron several times before leaving the scene. Calls into 911 dispatch came in around 4:10 p.m., with police and EMS responding; Barron died around 6:15 p.m. Saturday at the Schneider Regional Medical Center.
Martinez also asked that community members stop circulating cell phone footage taken at the scene by text, chat or social media.
"It is unfortunate that audio and video footage was even taken and worse that it continues to circulate," he said. "Not only is it destructive to the families, but also to witnesses who may not want to speak now that they are on camera. We ask the public to stop and think about the impact publicizing this has, and how devastating it is to the family members and loved ones who are grieving right now."